Budgets can be tight when you're a digital content creator. You've got to pick and choose just the right conferences to spend your money on, because no all conferences are created equal. Plus, not all conferences are meant for EVERY content creator. If you're interested in connecting with brands on a "real" level, and you've got a website that's very toy heavy, you're going to want to head for Blogger Bash in New York City. However, there's fun to be had surrounding the conference, too. I'm hitting it all right here, right now. Let's get this party started!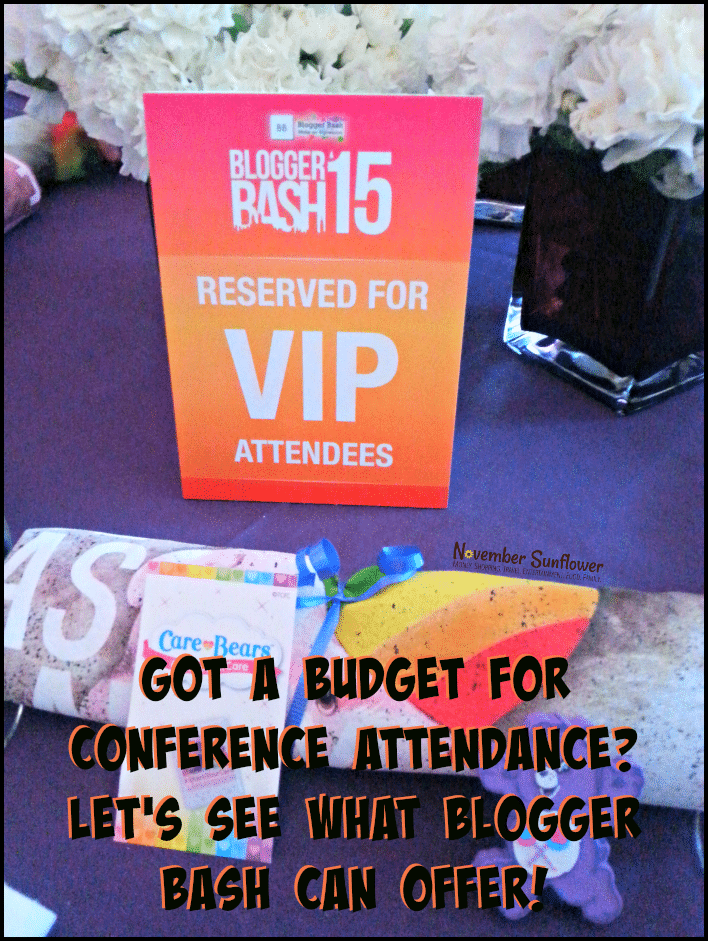 Getting Gorgeous
First things first: you want to connect with fun brands, plus have a little pampering, you're going to want to snag an invite to Getting Gorgeous. It's a great night to just hang with friends; get some pampering; find some great new products like Cocktail Caviar; and of course, get hooked up with a new bra! Vera and Audrey, of Getting Gorgeous, love to pamper the guests they invite with great gifts like Troll Beads, balls filled with vodka, Root Beer with a little alcohol, and lots of interesting finds, such as Restylane Silk.
Currently I'm enjoying Liquid Oxygen, which came in our goodie bag from the event. It's been two days, and surprisingly, it hasn't caused me to break out even more like so many other acne products. I'm impressed, so keep your fingers crossed it continues along that path! Vera and Audrey always throw a good party, and I'm always game for getting measured for the correct sized bra, along with enjoying Cocktail Caviar, AKA balls filled with vodka. It's a nice way to start off the conference season in New York City, that's for sure. Plus, I learned that I've been wearing the WRONG BRA SIZE for years. Thanks goes out to Bali Intimates!
Momtrends
A venue change put a little damper on the festivities for the Momtrends Back-to-School event. It was the first time I've ever not had the chance to chat with the brands at the event. I made sure to chat with Stride Rite, and Mabel's Labels, as they are staples at the back-to-school event and two of my favorite brands to work with. The PR company that handles them, GG Benitez & Associates, is beyond amazing, and working with them is a huge treat.
Any event that includes G.G. is a fabulous event for me! It also doesn't hurt to have a bunch of cutie pie models showing off Matilda Jane Clothing!
Blogger Bash (with a little Sweet Suite thrown in for good measure)
The main event for my days spent in New York City. The whole reason I booked a room at Chelsea Lodge with some roommates, and then headed to Homewood Suites: Blogger Bash 2015. All I can say is the food alone was worth heading to the event, plus spending a few days down at Chelsea Piers did NOT hurt at all. Pier 60 is gorgeous, and the views! I would have been happy just sitting outside, enjoying the breeze, with a little plate of food and some cocktails.
But yes, I was there to work, that's right! Networking and making connections with brands was the entire reason for attending the two-day conference centered around their signature event-within-an-event: Sweet Suite. As a V.I.P., I paid a little extra to receive a few more benefits: an exclusive visit with evite at their sales office in New York City; seating reserved at the Disney Infinity breakfast, Care Bears brunch and the Peanuts Keynote luncheon; early access to Sweet Suite. All great perks, but for me, personally, the V.I.P. ticket isn't necessary to get a great conference experience at Blogger Bash. If you can't afford the upgrade, DO NOT FRET. You will still have one of the best conference experiences you've had, with real networking taking place!
Of course, Sweet Suite was done well. The space was huge, and spread out, so it was easy to get around and chat with each brand. The extra hours this year was helpful, because after hitting it for a couple of hours, I could leave, take a breather, and go back refreshed to tackle the rest of the brands. It worked out having it opened up for so many hours, and again, getting in early as a V.I.P. helped a little bit, but regular attendees received an amazing experience. You get out of it what you put into it, the ticket status doesn't make the difference, YOU do!
KidzVuz
Normally, my kids attend KidzVuz with me, since it's really supposed to be for the kids. A new rule was put into place, and we aren't allowed to bring our spouses to give us a hand during the event. Since I had spent the week in New York City, I wasn't about to have my husband take the train into NYC with the kids, and ask him to find something to do while the kids and I went around the event. I'm not THAT heartless!
I headed to the event with my buddy, Dusty from As Mom Sees It. We took a few spins around the event, chatted with brands, and since we didn't want to take away from the kids having a good time, we chose to leave after an hour. The event really is for the kids. I love that about the event, I just wish my husband was allowed to attend so he could help me out. I'm not someone who allows her kids to go unsupervised, so for the kids to have a great experience, two parents are necessary for our family.
Perhaps as they get a little older, it'll be a little easier to bring both kids to KidzVuz. We'll take one event at a time. If you're ever lucky enough to be invited, make sure you bring those kids! They have a blast. All the brands enjoy seeing the kids playing with their games, toys, etc. It's a definite for families to hit this event at least once, and the Back to School event is the best one each year.
Brands set up their tables so the kids have the most interaction they can with the toys, games, and of course, video games! KidzVuz knows how to make kids smile!
Got a budget for conference attendance? Let's see what Blogger Bash can offer!
Blogger Bash offers a killer location: New York City. It's easy to travel to, and when you learn a bit more about the public transportation, it's one of the easiest cities to get around in. It also offers a genuine networking experience. If you want actual relationships with the brands you love, and want to work with, no other conference can offer a networking experience quite like Blogger Bash. The first year it was decent, but it has improved this year.
The team around Blogger Bash listens to feedback, whether it's good, or bad. They want to improve the experience. Feedback last year included things like food, seating, and space. All three were pretty much taken care of this year! They listen, improve, and get better. No conference will ever be perfect, but the fact that the conference staff at Blogger Bash actually wants to TRY to hit perfection each time, is kind of awesome.
If you're interested in working with huge toy brands, you know Sweet Suite is a must. The brands are beyond thrilled to talk, network, and form working relationships. It's not just about handing you free products, it's truly about creating a long term relationship. As a writer, I appreciate the effort to make the entire conference geared toward learning, and growing, not just swag.
At the end of the day, Blogger Bash is all about improving your craft, solidifying strong brand partnerships, and having a ton of fun mixed into the process. Great food, amazing drinks, awesome entertainment all in one of the most amazing cities in the world (I'm biased, since I'm a New Yorker.)
Keep your eyes out for the 2016 event, because I can guarantee you once you get your invite, it'll sell out in no time! Fingers crossed it's back down at Chelsea Piers! Don't forget, V.I.P. isn't a necessity with this event. Trust me when I tell you ALL attendees make amazing connections, because it's how Blogger Bash rolls!