You might not have outdoor family summer activities planned yet, and need new ideas. If you're looking for activities you can do with your family, then you have come to the right place.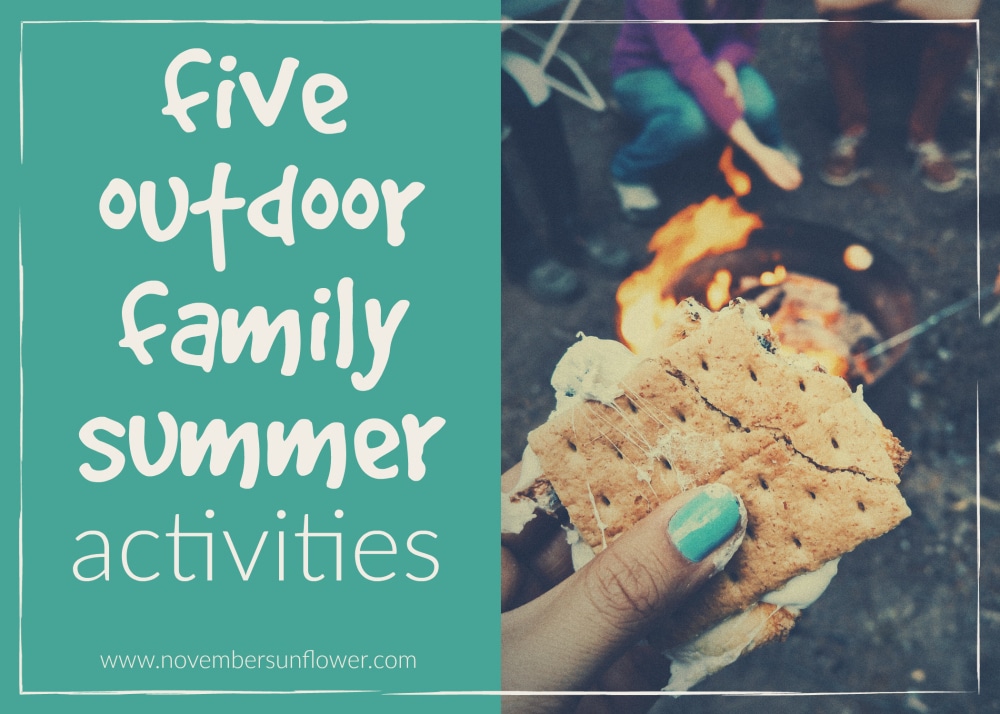 5 outdoor family summer activities
Below for you are five outdoor activities to do with your family this summer.
Go Glamping
Glamping is the hippest and most comfortable way you and your family can camp. You still get to enjoy the wonders of nature and plenty of outdoor activities. You just get to have some extra amenities that do not make the experience so rugged. And as the demand for glamping has grown, more types of glamping experiences have become available for you.
Here is one glamping idea, well two, for you to consider. If you live in the New York area load up a vehicle and head to your reserved glamping spot. And if you are not from the region, fly to New York City. Schedule an overnight stay in the city on your way to outdoor rest and relaxation. And you could also book a night in NYC for the evening before you fly back. Glamping in New York could be a hit with your family.
Run a 5k
For those of you with active families or if your family would benefit from more activity, you should consider a 5k. No matter the age or impairment concerns, there's usually something for everyone at these types of events. Even if it's only you that decides to do this, how cool would it be to see your family at the finish line?
And you'll get to participate or take in more than the race. Your family will soak up a festival-type experience with vendors, nearby entertainment, and kids' activities. Consider a 5k. Not only can the experience be very fun, but it reminds your family, even in the summer, about the need to stay healthy. It'll also a lifestyle of fitness for your family.
Baseball Games
Throughout the US, there are so many great ballparks where you and your family can experience America's favorite pastime. Attending baseball is an activity that has long been popular with families, and your family might enjoy it, too. You also don't have to visit the MLB ballparks. Several cities also have minor-league teams.
If your family already follows the sport, how about scheduling a trip to take in the stadiums you'll want to visit? Or, if you're die-hard fans that want to only attend your favorite team's stadium, you could tie in some other activities in that city away from the ball field.
Explore DC
The nation's capital, Washington, DC is another great option for your family. Enjoyable outdoor activities are all over the city for everyone. And you have some amazing outdoor cafes and plenty of street vendors to keep the fam fueled for all the sightseeing.
Head to the National Mall. When there, you're a hop, skip, and a jump from anything and everything you need. Take some time to pause and look at how inspiring the area is. You will appreciate the U.S., even more, when you and your family get up close and personal with iconic landmarks or you head indoors to check out museums.
Do Yard Work
For those of you with a yard, consider yard work. Not only are you spending quality time with your loved ones, but you're also instilling some great values. You're teaching them to care for things by taking care of your home.
And if you don't have a yard, consider taking your family to an organic farm. Find a way to show them how things grow and improve their IQ about why things might not live.
Plenty of Fun Options
You obviously have plenty of cool options. No matter your budget or your family's specific needs, it is great to know you have some fun choices.
If you think you would like to do one or more of these activities, you should bookmark this page. See what your family thinks!
Author Bio: Samantha Higgins is a professional writer with a passion for research, observation, and innovation. She is nurturing a growing family of twin boys in Portland, Oregon with her husband. She loves kayaking and reading creative non-fiction.