A roof rack is a vital vehicle accessory providing extra storage space to carry luggage. Are you planning to carry kayaks, large containers, or any luggage that won't fit inside the car? It's time to acquire a roof rack. However, car racks are not the same for all vehicles. They differ in size, design and type, and strength.
If you plan to purchase a roof rack for your car, there are essential things to consider aside from the cost. These important factors come into place to select the perfect roof rack that will satisfy your needs.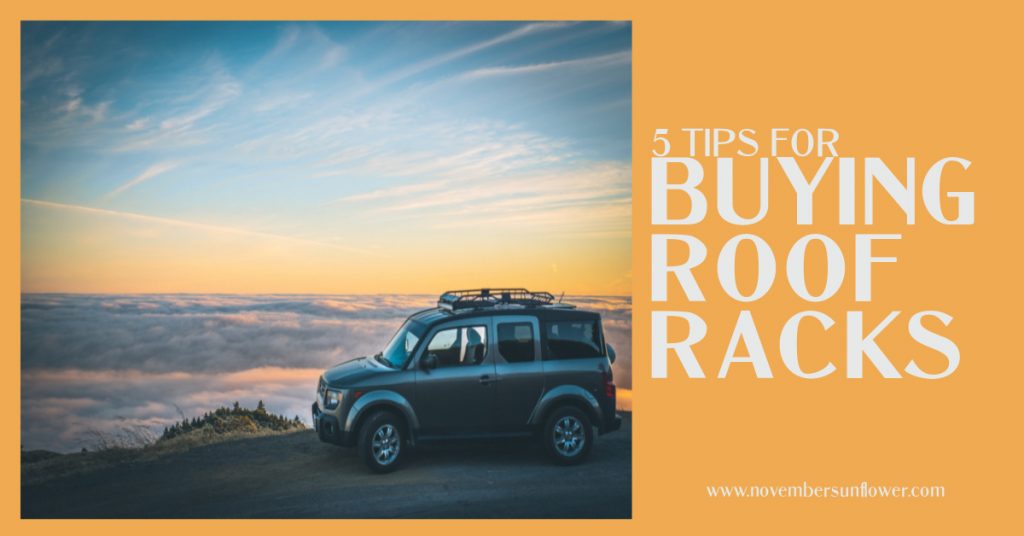 5 things to look for when you're buying roof racks
Here are some crucial things to put in mind when making buying roof racks.
Design and styles
There are different roof rack designs and styles to choose from when making purchasing decisions. You need to decide on the type that is best for you and fits your car. Every luggage on a roof rack will affect its fuel economy and noise. This is why you need a strong and low-profile ute bed rack to mitigate the impact of noise and fuel use.
The rack should have a low profile to make loading and unloading gear easier. It makes it easy to access a low-packing garage while creating less drag. With a low-profile rack, you can easily manage fuel mileage and noise reduction. The material on a roof rack also determines its longevity, with some materials more resistant to corrosion than others.
Accessories you will require
Before buying a roof rack, consider the accessories you are going to use. There are different accessory types such as kayak carriers, roof baskets, bike carriers, and cargo boxes. Each accessory serves a specific purpose and may vary in size. The number of accessories depends on the crossbar width and the size of your automobile.
You cannot buy a car roof rack without determining the accessories you will carry. For example, know the number and size of the accessory and ensure the rack is large enough to accommodate them. Most people go for a rack that can serve multiple purposes due to its versatility and endless adventure possibilities. Roof basket accessories are ideal if you want cheaper and versatile products. For an outdoor enthusiast, the cargo boxes are perfect.
Type of roof rack
There are different roof racks, including permanent and temporal ones. These roof racks differ by price and installation method, with durable racks pricier. When making buying decisions, consider the type of roof rack you need.
People select permanent roof racks due to their strength despite their high price. In contrast, the universal racks are flexible and can be installed in any car. They are easy to install and uninstall but not highly durable. Moreover, factory roof racks also exist that come pre-installed on the car. Select the type that will serve you in the best way possible.
Size of roof rack
Size is one factor you can't overlook when buying a roof rack. Don't just buy the first or cheapest roof rack you see before determining if it fits your automobile. Roof racks come in different sizes designed to accommodate varying car sizes. A large roof rack will increase the storage space on your vehicle and provide a solid platform to transport any equipment.
Consider the size of the roof rack that is right for your car. It should not hinder the car from fitting in the garage or affect closing doors. Without looking at the size, you might end up with a roof rack that can't fit into the garage. For example, a large size rack could make it difficult to open the door after installing it on the car. Ask your mechanic for advice regarding roof rack sizes before buying.
Strength of roof rack
A cheap rack may not help you on a long journey as they are weaker and less durable. When looking for a roof rack, consider the strength and durability. A more robust rack will be more durable and long-lasting, delivering value for money in most cases.
The material making a roof rack should stand harsh conditions such as fire and dirty trails. Having plastic components for both the rack and accessory can be a disaster since plastic breaks more easily. It also has an inferior load rating and can fade in the sun, which can disadvantage outdoor enthusiasts.
When purchasing a car roof rack, look for one that can enhance the adventure without worrying about corrosion. With some camping spots accessible via dirty trails, a strong roof rack is a must-have. The material should be strong enough to outlast the vehicle while still being easy to install. Don't sacrifice strength for weight, with some durable materials weighing more.
Final Thoughts
A roof rack is a convenient place to store luggage and other bulky items such as sports equipment. Items that won't fit in the vehicle's interior when going on a vacation or trip go onto the rack. For this reason, buying the right accessory is crucial in enjoying your adventure. They are simple to use and can last a lifetime when you purchase from the right distributor. If you want a high-quality product, it is better to consider these features more than the actual price. Sometimes getting reviews from trusted sources can help you get the perfect roof rack for you.
About the Writer: Jessica has been closely studying the Automobile industry trends from quite some time. Intrigued by the booming growth of this sector, she takes interest in penning down her views providing quality insight on current Trends.
---
Want more content sent right to your inbox? It's time to sign up for November Sunflower's emails! You even get a free download when you sign up and check your email (make sure to check your junk/spam folders after signing up).