Why liven up your kitchen? Well, the kitchen is the "heart of the home." If you think about it, it's true. Your kitchen is the place where people seem to congregate, no matter what else is going on throughout your home. Sweet memories are made as children, as well as grandchildren, work to perfect their cooking expertise, in your kitchen. Your kitchen is where you find delicious pieces of chocolate cake to help you unwind at the end of a stressful day.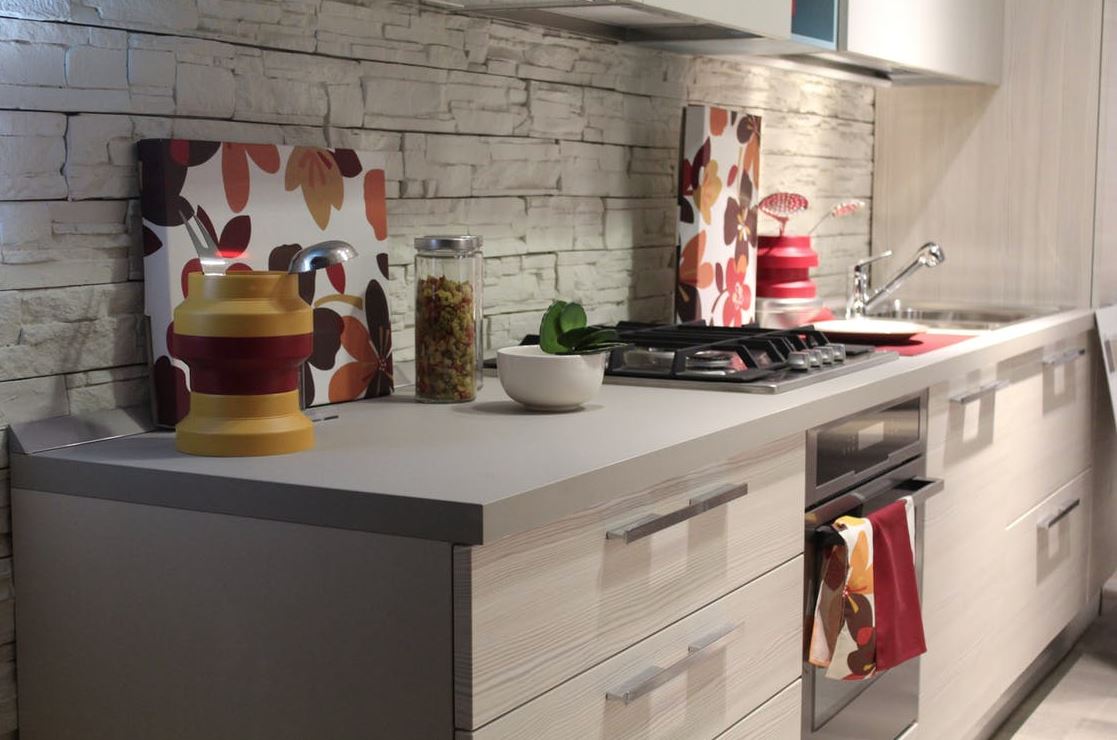 Liven up your kitchen with 5 simple changes
It's important to take extra care to ensure renovations are done well. Having a good-looking kitchen isn't enough, though. No matter how "nice" your kitchen is, it needs some lively and inviting touches! No one wants a cold, sterile place to prepare food. With a few simple updates, you can make sure the heart of your home continues to beat a pleasant rhythm.
Light up your life
With all the different surfaces and spaces in your kitchen, you have several unique opportunities to utilize lighting fixtures to transform the entire space. Don't just work to make your kitchen brighter. As important as it is to make a kitchen brighter, it needs warmth, too. Add warmth, along with character, by highlighting unique design, and architectural elements around the room. Maybe, integrate dimmers in strategic places to create a subdued, relaxing atmosphere. When done correctly, you'll never notice the lighting changes you make, but you'll certainly appreciate the dramatic effects they create.
Keep it real
When updating your kitchen, it's okay to go a little overboard when selecting high-quality materials and finishes. If you want a welcoming space, don't spend too much time selecting countertops, or backsplashes, that look like they belong in an art museum. It's fine when it's visually appealing, it's not fine, though, if it's so nice people wonder whether or not they can sit their glass down, for fear of ruining your priceless finishes. Relaxed guests make good guests!
Make it unique
Have you watched home shows? If so, you might think granite countertops, white cabinets, and stainless steel appliances are the "uniform" for all kitchens. While a kitchen that looks like those home shows may seem inviting to guests, the fact of the matter is guests want to see your personality reflected in your kitchen.
Be willing to venture off the beaten path a little. Infuse your space with design elements that truly capture who you are. One way to do this that has an immediate visual impact: select custom kitchen cabinet door styles. Standard builder-grade styles are nice, but they're also cookie-cutter. If you're willing to take a risk, you just might find you have a kitchen that not only you, but your guests, find completely beautiful.
Add some fun
Do you want to have a kitchen that is the place to be? Add some fun elements not usually found in kitchens! Consider adding a television so everyone can enjoy the big game, as well as help you with the dishes. Or, a quality stereo is more your style. Then you and your kids can rock out while baking chocolate chip cookies. Again, it's your kitchen, don't be afraid to make it what you want it to be, using whatever items you need to use.
Keep it clean
Whether your kitchen's brand new, or just a little past its prime, nothing will ruin the look of your kitchen faster than having crumbs on your floor; and papers scattered all over your countertops. Not to mention, a cluttered kitchen can cause you to overeat. Quickly bring life to any kitchen by utilizing a few smart organizational tools, and making a consistent commitment to sweep the floors, and wipe down the counters, at least once a week. These simple steps adds life, as well as warmth, to any kitchen with minimal investment. It may even help you keep off some extra pounds.
It's all yours
Whatever a lively kitchen looks like to you, it's important to follow your vision. Another quick way to zap life, even from a new kitchen, is to fill it with a cook who isn't happy with their space. As remodeling a kitchen can require a significant investment of time and money, doing it differently than exactly what you want will only lead to regret and frustration. Let you be you, and you'll end up with a beautiful kitchen that no one will want to leave.
Author Bio: Dixie Somers is a freelance writer and blogger for business, home, and family niches. Dixie lives in Phoenix, Arizona, and is the proud mother of three beautiful girls and wife to a wonderful husband.
Enjoy Dixie's post? Check out some more written by her: