Mother's Day is a truly wonderful holiday when we get to show our moms how much we love them. It's important to show appreciation for all the sacrifices they've made for us, and the love they share selflessly. This is why for Mother's Day, you always need to celebrate.
But, what happens if you have to celebrate your mom at home on Mother's Day? In that case, all you have to do is be creative. And, we're here to help you. Here are 6 ideas for celebrating this holiday at home with your mom.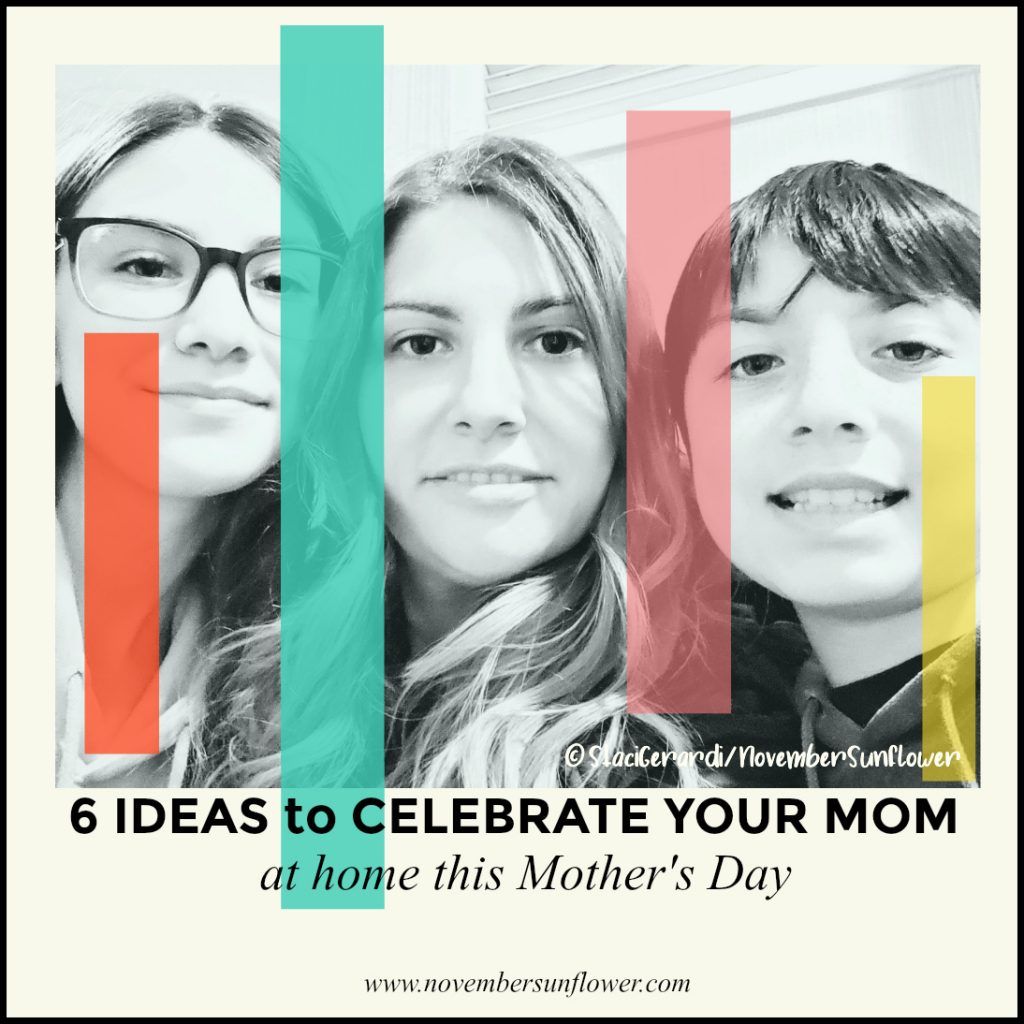 6 Ideas to Celebrate Your Mom at Home on Mother's
Let's break it down together.
Mom's Day Off
Mother's Day needs to be all about making your mom feel special. And since you're staying home, your mom is going to find a million things that "need to be done" around the house.
To make sure this day stays her day off, tell her you and the rest of the family are taking care of everything:
cleaning
cooking
laundry
dishes
house chores
Don't let your mom work around the house and give her a chance to do some of the things she enjoys the most.
Breakfast in Bed
To make your mom feel like a queen, kick start the day by serving her breakfast in bed. If she's an early bird you can either:
secretly turn off her alarm clock and let her sleep in
get up before she usually does to prepare the breakfast
Make a special meal and arrange it alongside some fresh orange juice, a fruit salad, or a cup of her favorite tea.
Get Pampered Together
Pampering is something every woman enjoys doing, but so often doesn't have the time to. This is why Mother's Day can be turned into a home spa day.
With a mother-daughter combination, you can spend a portion of the day doing:
home-made facial treatments
manicure & pedicure
hair treatments and styling
body scrubs
a relaxing bath
Your mom will love this since she gets to spend quality time with you and enjoy taking care of herself. This will help her remove the stress and take care of her mental health.
It can still work in a mother-son combination. The important thing is that you spend time together and help your mother set up her "pampering" space.
Kitchen Experiments
If your mom loves to cook, suggest that you make a meal together. Make sure it's something she's always wanted to try cooking but never had the time.
This way, you'll be:
together
having fun
working on a project
enjoy the results at the end
A nice family meal is what all moms enjoy, especially if they got help to make it.
Family Movie Night
When it comes to family movie nights, the hardest part is always to choose which movie to watch. Everyone has their ideas and preferences.
Well, not this time.
For Mother's Day, allow your mom to choose the movie she wants to watch.
Then, make sure to:
make delicious popcorns
gather the entire family
create a cozy space for watching the movie together
Your mom will be happy to see you all together, enjoying something she truly loves.
Make Coupons
If you want to ensure your mom is in control of Mother's Day celebration, you can make her coupons as a gift.
Each coupon stands for something she loves:
a family group hug
a neck massage
her favorite meal
taking an afternoon nap uninterrupted
watching her favorite TV show
eating the snacks she loves
someone doing the chores instead of her
Think about the things she'll love you to do for her, and make a coupon for each one. And, if she doesn't spend them all in one day, let her know the coupons don't have an expiration date.
Final Thoughts
Spending Mother's Day at home is great since you have the whole day ahead of you. You get to show your mom love and appreciation. You also get to make her feel special, feminine, relaxed, and beloved.
Use the ideas we've suggested above and start preparing the best Mother's Day you've had so far.
Author's Bio: Daniela McVicker is a psychologist and family counselor. She is also a freelance writer and a contributor to TopWritersReview. Her passion is writing about leading a healthy family life and helping people enjoy their lives to the fullest.