Disclosure: I was invited to taste test some of the Jenny Craig foods, along with take a little Curves workout in New York City recently. All opinions in this article are 100 percent my own.
My ladies, my ladies. It's no secret how I feel about joining a gym, and eating diet food. However, a lot of you out there want to get into the gym. You want to workout, without a huge time commitment so you can get back to your life. Total body workout in 30 minutes? Yup. Jillian Michaels has created a Curves workout that focuses on strength training, burning fat, and prevent those pesky plateaus. Oh, and the diet food…. listen, there's never going to be a huge push from me to eat any kind of diet food. Nutrition has to be a top priority, and if it means you have to rely on pre-made meals from Jenny Craig, go for it.
Curves workouts with Jillian Michaels
Jillian's no joke. She's passionate about fitness, and her body is perfect. Jillian Michaels doesn't need airbrushing, my friends. There's also never a time where she's standing still, which makes it hard for anyone to get a photo of her at an event! Jillian's 30-minute classes aren't offered at every Curves location, but if it is at your local one, GO TO IT. The coaches are trained to help you keep your form, and in 30 minutes you'll start building up lean muscle. Where lean muscle is being built, there's a metabolism being kicked up a notch.
Don't worry if you're brand new to working out. Every workout, including Jillian's, have modifications for beginners, intermediates, and of course, the pros! The best part about Curves is the entire "gym" is for women, and it's not really what I'd call a true "gym." It's a place women can go, have a coach there to help keep your form while you work out, and be surrounded by other women in the same boat. Of course, the 30-minute thing is great for many of us busy women. IF you want to get moving, and you're hell bent on joining some kind of gym to do it, Curves isn't the worst place to join. Once you outgrow it, there are other options out there, for sure. Especially if you're living on Long Island!
Jenny Craig with Kirstie Alley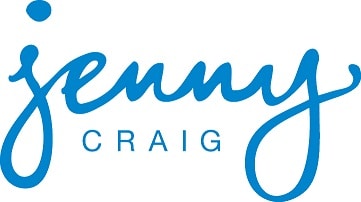 Remember a few years ago, Kirstie Alley was the face of Jenny Craig? Remember when all of a sudden she was gone? Yeah, me too. We all have this happen, don't we? Kirstie needed to "commit" and make the decision to really devote herself to improving her health. The difference this time around? Coaching from her personal coach at Jenny Craig, and the taste of the food this time around. Miss Alley is a self-proclaimed foodie, and if she's going to eat Jenny Craig meals, they better taste great. Let's say, I agree with her. No one wants to sit down to a meal and be totally unsatisfied with the meal. It just makes you go scrounging around for something delicious to cheat on Jenny Craig with. Am I right, or am I right? After sampling a few of the meals offered by Jenny Craig, I can safely say, the food would definitely keep me satisfied, for the most part. The Baja-Style Chicken Quesadilla was amazing. It was creamy, the flavors were great, and it wasn't overly done with pepper. Have you noticed a lot of diet food like to just pile on the pepper, to make up for the lack of taste of the food? Yeah, this dish didn't have that issue. I wasn't impressed with the Cheesy Chicken Enchilada. It was dried out, and just not good. However, another great dish I loved was a chicken dish. It tasted like Chicken Fettuccine with not just chicken in it, but also broccoli. Unfortunately, it wasn't labeled on the table, but it was very good. Chicken was moist, the broccoli was not limp, but bright and green. Total score. The Turkey Bacon and Egg White sandwich we sampled was decent, and I'd be okay with one of those for breakfast. What stole the show, but isn't out yet, was the Celebration Cupcakes! Jenny Craig helped celebrate Kirstie's birthday with a cupcake tower, and candles she lit for herself!
If I could have had that ENTIRE cupcake tower, I would have. I'm not even a baked goods kind of girl, but those cupcakes were dynamite. The cake tasted great, and the frosting was so damn good. Problem? They aren't really big enough! However, this is Jenny Craig and it's about portion control, I get it. Sorta….
Am I running out to join the Curves gym, and start Jenny Craig? No. It's just not my cup of tea. However, if I come across any of those Jenny Craig meals I tasted at the event, I'm totally buying them. They will come in handy when I'm running around like a crazed lunatic, I don't have time to cook something, but I want to have a decent meal with a great little dessert, and not feel guilty for eating something delicious!
Are you a Curves member? Do you love Jenny Craig? Don't be surprised if you start to see Curves locations offer Jenny Craig sign ups. They're partnering together, and making it easier to bring your health to the next level! It's all brand new for 2015!