Gathering everything together for the new school year requires planning and lots of consideration. Not only do you have to think about all of y0ur children's school supplies this year, but also all of the COVID-19 requirements.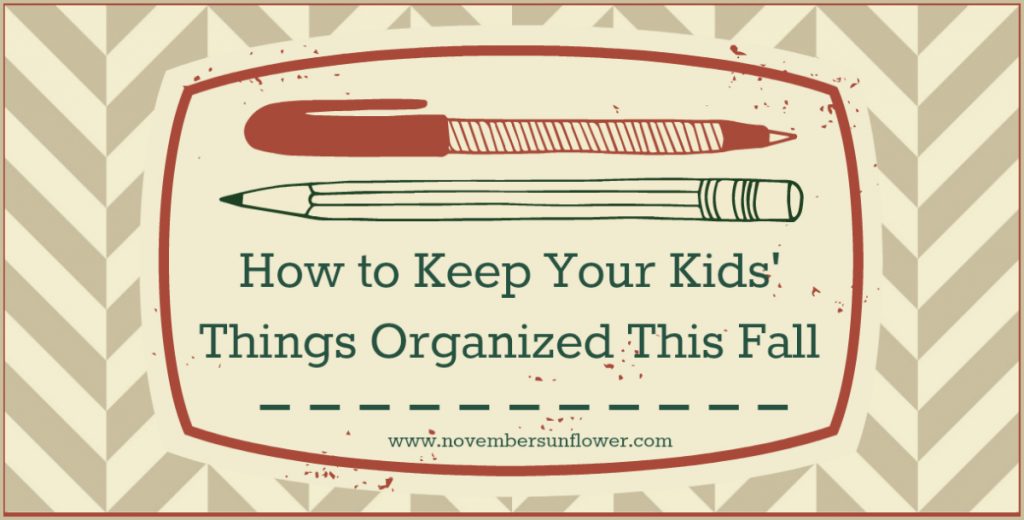 Keeping your children's school stuff organized this fall
It can be tricky to keep all of your children's things together and easy for them to work with. So here are some tips and tricks on how to keep your kids' things organized this fall. Whether your child is in:
kindergarten
elementary school
middle school
high school
these tips can help to benefit your child in their short-term and long-term school career.
Order the homework assignments
Children in all school levels get homework. Whether there's a wide range of assignments or only a few, your children will likely have at-home work to do. Have them think about how much time each assignment will take. Then consider what each assignment consists of. Require them to number their assignments in the order they should get them done. This won't only help them develop skills for their future, but it'll make sure they get all of their work done in the most productive way possible.
Set aside a time every day for them to study
Your child is faced with a schedule every school day. They go to certain classes at designated time areas, and they go to lunch and come home at designated times. Why not give them a more schedule-like structure while they're home as well? Set aside a time frame every day in which they have to do their homework. Whether they have lots of homework or none, setting aside time every day lets them stay in the schedule throughout the school year.
It also ensures that they'll at least work on their homework a bit. If they don't have any, then still have them study or work through something in class that they didn't understand. They can even read too. You should also make sure they don't have access to any electronics during this time. Electronics can easily be distracting.
Clean out school supplies weekly
Kids can be messy when it comes to their backpacks and their lockers at school. Throughout the day, they have to quickly go from class to class while briefly visiting their locker in between. And when they get ready to come home, they just shove everything they need into their book bag and don't think twice. This can make everything become jumbled and messy.
Asking your child to clean out their bag as well as organize their locker at school can help keep them organized all school year. If they don't need things at school, have them either throw them away or bring them home to store away. This will help them develop a cleaning schedule they can utilize in the future.
Have a book bag with several compartments
Lastly, perhaps the easiest way to keep your child organized: let them use a school bag with several compartments in it. The different-sized pockets will allow them to put things away according to their size. It'll make finding everything throughout their school day easier as well. For instance, there should be a pocket designated to just writing utensils to use throughout the day and at home.
There can also be a pocket for other school-related things, like school name labels. Assigning a pocket for everything that your child brings to school and back home can help them to stay organized and keep track of everything they need.
Conclusion
The last thing that kids probably want to do is to clean their school supplies after hours at school. But giving them small ways to stay more organized can help them to not only be more motivated at school, but it'll also help them to learn better. So before your child gets ready for school this coming fall, consider implementing these tips into their schedule. It can give them long-lasting organization tips that'll help them for years to come.
About the Writer: Regina Thomas is a Southern California native who spends her time as a freelance writer and loves cooking at home when she can find the time. Regina loves reading, music, hanging with her friends and family along with her Golden Retriever, Sadie. She loves adventure and living every day to the fullest.
---
Sign up for our Newsletter today and receive great content in your inbox, and some amazing freebies just for signing up.