Traveling and technology. Normally, I only pack a carry-on and a "personal bag." Know what that means? I have to find ways to travel lighter. Not easy to do with a laptop, and a tablet. It's the reason I'm eying the HP Envy two-in-one technology at Best Buy.
Upgrading to two-in-one technology
I travel for work. Work requires note taking, along with social media, and digital marketing. It's what I do, regardless of where I plant my butt. At home, it's no issue having a notebook, pens, datebook, laptop and tablet spread out all over my desk. However, packing all of the tools I need for work is another story. I'm a carry-on kind of gal, never check luggage. Limited space. Less is more, you know what I mean?
Upgrading to HP Envy x360 13 inch laptop, or even better, the HP Envy x360 15 inch laptop, makes insane sense. Both pack a ton of versatility into one piece of technology.
HP Envy x360 2-in-1 devices
Upgrading means no longer lugging around a notebook for note taking, since HP Envy x360 has Windows Ink built into it. Plus, included with the Windows 10 operating system, it has Edge Web browser, allowing users to markup Web pages right on the screen.
I'm a big fan of the touch screen when it's in laptop, or tablet, mode. There's many times I switch from my tablet to my laptop, and find myself touching the laptop screen. Happens all the time. Then I remember I'm on the laptop, and I have to use the track pad. DUH.
It's fast with an 8GB of memory. If you multi-task like me, it won't bog down the system. Plus, if you're on the go and need to do some video, or photo, editing, it won't drag and take forever! It has a 360° flip-and-fold design. Sure, you can use it as a laptop, but it's also a tablet! There's other modes: audience, tabletop and presentation. HP Envy x360 is a workhorse, and a space saver in your travel bags!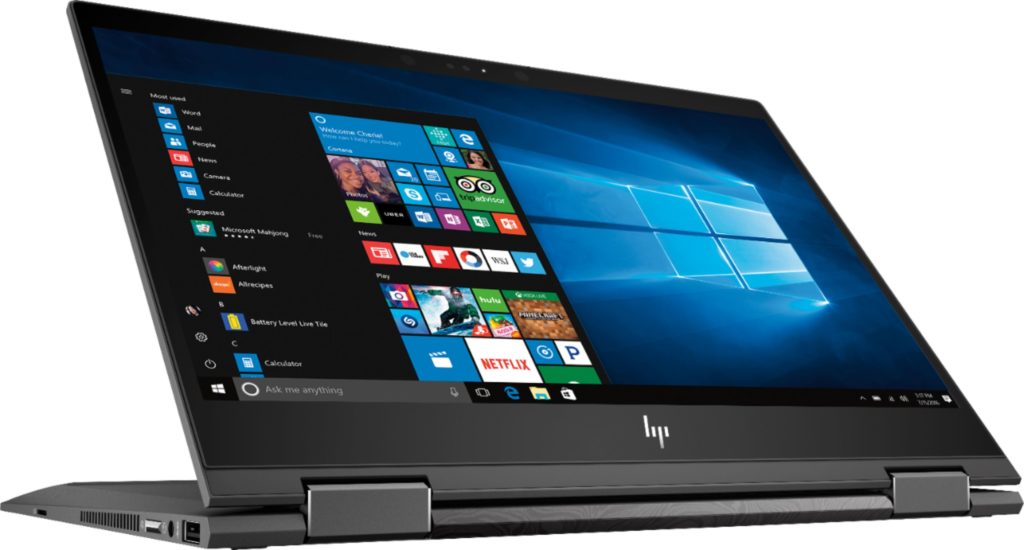 If you're a student, save $100 until 7/28/2018
Right now at Best Buy, students can save $100 on either the 13-inch, or the 15-inch, HP Envy x360. It all ends TOMORROW, July 28th, so make sure you head to Best Buy to get yours today. Travel lighter, and work efficiently with these speedy devices.