Disclosure: I received product in order to facilitate this review post. No monetary compensation was given. All opinions are 100% mine.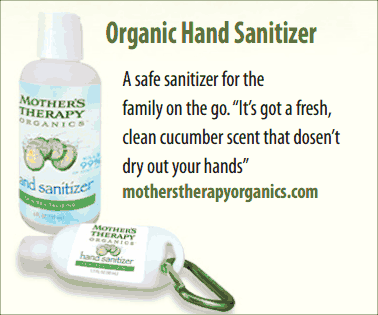 Whenever I'm out with the kids, we can't always get to a bathroom to wash up before eating a snack. It's just not always possible. I like to avoid getting sick, so instead we normally do a quick "sanitizer" on the hands to try and keep the germs to a minimum. Is it 100% going to do the job? No, not like soap and water, but it's better than just touching everything and then eating with our filthiest of filthy hands, right? Normally we used a brand that wasn't organic, or natural. Now? We've been using Mother's Therapy Organics.
Why I chose to take Mother's Therapy Organics with us on our trip to Hershey
Recently we took a trip to Hershey, Pennsylvania. Now, if you've been to Hershey, you know it smells like chocolate and of course, while there, you're eating a ton of chocolate. Is it the healthiest thing in the world? No. However, it's a treat to be able to just enjoy some delicious chocolate with the kids.
However, when you're walking around the park, and going on rides…..well, let's just say eating with your hands is not going to go over well in the germ department. Luckily, I was able to score Mother's Therapy Organics before we left for our weekend trip. I packed the larger kids hand sanitizer in our bag, and put the smaller one in my pocket for quick applications during our weekend of fun. Why did I make the switch from our regular sanitizer, to Mother's Therapy Organics sanitizer? It's just better for the kids, and the adults!
Why is it better for kids, and adults? Mother's Therapy uses organic and natural ingredients. They have a natural alcohol in the hand sanitizer, which dries super fast, and kills 99.9% of germs. Amazingly, after using it, our hands felt softer and not dried out. Shocking, I know, but while the alcohol evaporates, Mother's Therapy has a skin-softening aloe vera-based lotion in the sanitizer. It's just pure genius.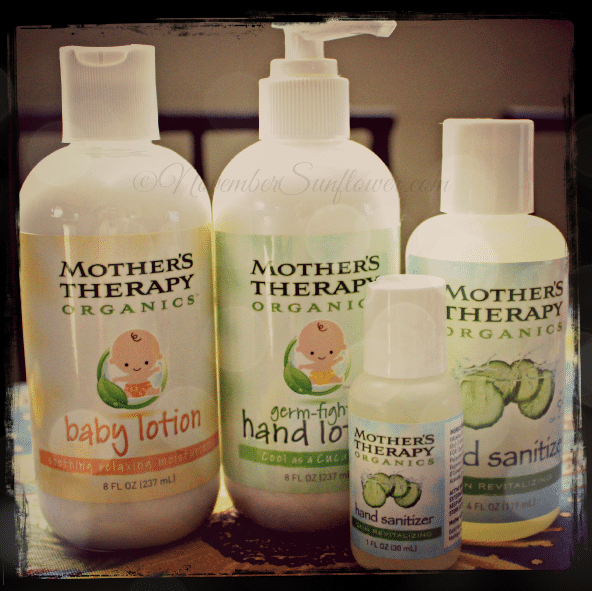 Woman Owned gets me every time
When companies contact me to check out their products, I do a lot of back-and-forth. Many places get the "no thanks." There are some companies I allow to send me stuff, and you just never get to see a review, because the product isn't up to snuff. It's not an easy balance to find the best products I feel you all should spend your hard-earned cash on.
However, when a company hits me with "we're woman owned." Gets me every time. I have a hard time not supporting woman-owned companies. I love supporting fellow women, and when they're putting up quality products that are just healthier for my kids to use…..it's a win-win for everyone.
I would pay $32.99 for the 32 ounces of kids hand sanitizer. Yes, I can find another brand cheaper in a store by me. However, I'd rather have the safer products in our home for my kids, and honestly for me!
If you're a mom still changing diapers, you'll want to check out the germ-fighting lotion for yourself……