Running a website isn't always something people understand as owning and operating a small business. I do not own a physical store, but I do run a small business out of my home. A home on Long Island, in the state of New York. I'm also an influencer on social media, and I teach small businesses how to manage their own social media once I audit their current digital marketing and social media voice. I have a lot of things I juggle, and having NovemberSunflower.com one way I support my children, and my fur babies.
On the website, I use affiliate links to help support my small business. I do not get paid from a news organization to run my website, and affiliate links are what pays the bills. Affiliate links are links that my readers and followers can click on, shop through, place orders through, etc. and it costs my readers and followers nothing. Often, when you use my referral and affiliate links, you actually can score some extra discounts.
What happens when all of you out there use my affiliate and referral links: you buy, order, etc. and the store/brand tracks that you came from my website, and I get a small percentage of the purchase (before taxes, of course). That's it. Nothing crazy, but it supports my small business and creates income for me and my family. Pretty cool.
With that in mind, here's a list of amazing stores and brands that I love, use, have used, have purchased, etc. and HAPPILY signed up to be an affiliate. Why not, right? I mean, if I share something with people I should get a little something, right? I know you feel me! Thanks for using my links and I appreciate that you want to support small business.
Support Small Business
Home/Home Improvements
Azuna Antibacterial Odor Eliminator
Force of Nature™ NON-TOXIC Cleaner and Deodorizer
Family Safe way to clean and deodorize.
As effective as bleach, but is a natural cleaner that can be used on sealed stone, glass, stainless steel, wood, laminate, porcelain, composite, grout, tile, plastic and rubber.
CLARE PAINT
Zero VOC Paint for your home! All of the premium interior paints are Zero VOC and GREENGUARD Gold Certified. There's also a lifetime Limited Warranty that covers against cracking, chipping, blistering, or peeling from properly prepared surfaces when used in accordance with the label instrucations.
Use my referral link and get $10 off your first $150+ paint order, which then earns me $10 for my next paint purchase. YAY. Here's the Clare.com referral link.
BOUTIQUE RUGS
Been doing major home improvements too my home, and since I have almost all hardwood floors everywhere – I use a lot of area rugs to make sure the floors aren't damaged. It also warms up the rooms. Huge fan of Boutique Rugs for the quality, and the HUGE SALES they do throughout the year!
You can get $10 off your first order of $200+ with my referral link –> Boutique Rugs Referral
When you use my referral code, I also earn $10 cash towards my next purchase. SWEET! We all win with this one. They also have a rewards program, so when you spend money you earn points. You can redeem the points for different cash off on future purchases.
Health/Body/Self-Care
Use code Staci15 and receive 15% OFF your first month.
Hu Kitchen
Organic Chocolate Bars and Chocolate Gems (a.k.a. "chips")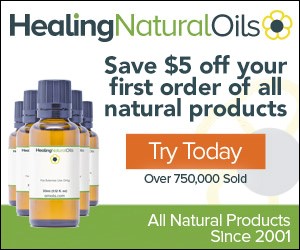 Gel Polish Kits
Travel
Book hotels, and other travel on Booking.com.

SUNGLASSES
Knockaround sunglasses – when you use my link you get $10 off your first order and I earn $10 towards a purchase. Pretty cool.
Business
Everything you need to SELL products and services online. Takes the place of numerous other tools from various different companies. Use GrooveFunnels to sell unlimited products, build brand websites with full navigation, sell products with 1-Click upsells, start a membership site and much more! Right now you can get GroovePages and GrooveSell FREE for a limited time.
WP Engine
Migrate WordPress websites in just a few clicks.
Crafts
Pet Owners
Gifts
SHOPPING