If you're starting a small business, chances are you're going to be selling something. I'm just guessing there, taking a shot in the dark, that the purpose of your new business is to sell something. It could be a product, it could be a service, it could be your nose hairs (I'm kidding, just checking to make sure you're paying attention.) Whatever you're selling, you need an audience to sell to. A big way to create an audience, is to build a newsletter subscription list. Crazy, right? How can it be so simple? Email marketing? Is this girl taking a piss? I assure you, I'm not kidding.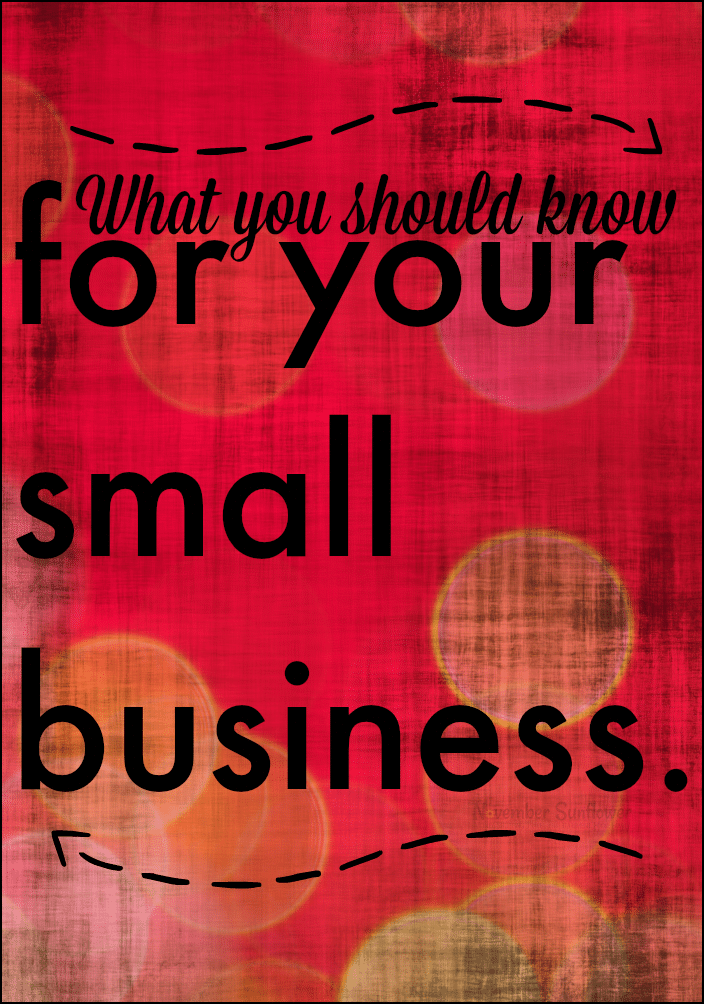 Starting a small business
It's not as simple as telling people to sign up for a newsletter. You've got to create a reason for people to sign up for a subscription to your newsletter. Great content on your website is helpful, and having a great rapport on social media. People have to want to talk to you, hear from you, and basically trust you. Once they do, they'll want to know what you've got going. It's up to you to make your knowledge, or products, so desired that everyone will sign up for the newsletter FILLED with your wisdom, your products, and your funny anecdotes. Heck, maybe they just want to read amazing quotes you seem to always fine. Whatever the reason, get them on your email list! They're going to be the people who you can market to, and if they're loving everything about you, they'll buy from you. The newsletter is a great place to ask them to buy things from you. If you don't ask, they won't buy!
Focus on email marketing
Email marketing is a rather simple concept. You have a list of people who volunteer to sign up for your newsletter, and then you send a newsletter to those on the list. Simple. To the point. Nothing super complicated.
First, you've got to choose a service. Second, create a sign up form. Third, have people sign up. Fourth, figure out what template to use, or create your own. Fifth, create the newsletter. Finally, send it out. The complicated part? Well, sometimes you'll have to sort the lists and send certain things out to a "pocket" of people based on zip code, or country, or some other defining element. Beyond segregating a list, so one can send out a newsletter to just the right people for the topic at hand, it's not a hard thing to do each month. Perhaps, each week.
I lied. A difficult aspect is choosing the right email marketing company. There's a lot out there, and all of them are similar. However, some of them have a lot more power. By power, I mean they've got more options, and bells and whistles, sure. They also have a higher rate of getting into email inboxes, and not into spam, or junk, folders.
Email marketing options
Email marketing is an essential part of a small business, and all the companies out there providing the service can be confusing. Focusing on just four makes it a little less scary for a business owner. Trust me. Less is more in this situation.
Let's go slow, and steady, through four of the most well-known and trusted email marketing options.
Mail Chimp

Mail Chimp is one of a few email marketing companies that allows you to use it for free, within certain parameters. Once you've grown, and are sending newsletters out to larger amounts of people each month, it will start to cost money. If your list is under 2,000 contacts, and you're only sending 12,000 emails out per month, free will last you for a bit of time. Grow, and you've got to move to the paid option.
My newsletter has been Powered by MailChimp for years, and I find it super easy to use. The amount of templates is more than sufficient. I'm pretty happy with all the functionality. Plus, who doesn't love the monkey??????
On a serious note, the subscriber profile function is one of my favorite features on Mail Chimp. When you click someone's name, you can check out their engagement, and activities, plus a lot more. Another amazing feature is the automated emails you can have sent based on CUSTOMER BEHAVIOR. It's an amazingly powerful tool, and can help grow a business.
All the features on Mail Chimp can be accessed on your mobile phone, too. SWEET bananas!
Vertical Response
Another great option to start off for free, is Vertical Response. The free version isn't as great as Mail Chimp, since it only allows for 1,000 contacts, and 4,000 emails per month. However, it's a fantastic platform for email marketing when you step up to the paid version.
Templates are gorgeous, and creating your emails is super easy. Sign up forms are just as beautiful, and the reports supplied by Vertical Response are very easy to break down. It's one of the easiest programs to review reports on.
AWeber
I've been told by many people, AWeber is one of the most powerful email marketing platforms out right now. It's got the highest rate of deliveries into inboxes, instead of SPAM and Junk folders. Plus, it's one of the most mobile friendly when it comes to sign up forms and email templates.
Seamless integrations with WordPress, Facebook, PayPal and so many other websites, is probably one of the reasons why AWeber is a favorite among many who have Ecommerce websites. It is by far ahead of it's competitors in many ways, but power isn't always everything. It can be very intimidating for a newbie.
Constant Contact
It's the most expensive of all the email marketing programs of the four listed here. Constant Contact is used by many in the industry, and it's well liked. It's proven to deliver a high rate of email marketing emails into inboxes instead of SPAM and Junk folders. Is it worth the extra money it costs to use it? To be honest, I can't answer that question for you. It's really something you'd have to try out at no cost during a free trial.
Constant Contact has all the features, and fun, and ease of use, as all the other platforms I've shared here. All of these programs are similar, and it really does come down to what you'll be comfortable using. My BIGGEST TIP for choosing the perfect one for your business? TRY ALL FOUR. Every one of them has either a free option, or a free trial. It takes very little time to upload a list, and download a list. The most time consuming part of email marketing is creating your newsletter.
If you've got someone who can create a newsletter template in HTML, go for it. If not, use the pre-made templates in each program. Create a basic one to test out each one.  Start with one, create a sign up form to share with potential clients, and create a basic newsletter to send to the list when the time comes. Once you've check it out for a free trial, if you're not happy with it, try another one. You can move your list over to the new program, and just create a new sign up form. Plus, a new basic newsletter. Keep trying until you find the one you love, and works the best for your customers!
Don't be afraid to move around, and change things. The worst thing you can do is get stuck in something just because you're afraid to move, or make a change, to a different "something." It goes for hosts for your website, email marketing programs, and anything else for your business!