It doesn't matter what type of business you're starting, the fact is, you'll need a website. People go to the internet to research, and to find, everything. If you don't have a website, most people won't believe your business is legitimate, or worth their time. What's that mean when starting a small business? It means you've got to find a great place to host your website!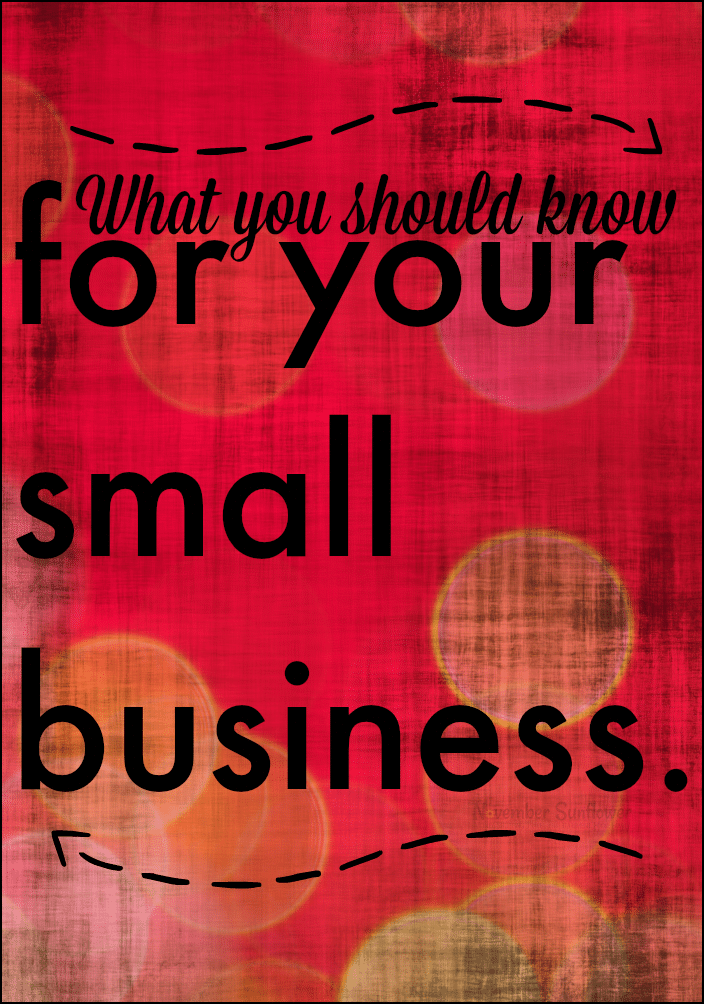 Starting a small business? Your website needs to be hosted
You've started with a fantastic logo, designed and ordered your business cards, and even went the extra step and found unique promotional items to hand out to potential clients. Pat yourself on the back, and get the next step done. Your website! Hopefully by now, you've gone over to GoDaddy.com and purchased your domain name. It's something that should have been done before you even had a logo designed. Branding your business starts with knowing you'll be able to use the brand online, and in social media.
Let's just trust you've got your website domain purchased, and ready to be built. Just because you purchased the domain name with GoDaddy, it doesn't mean you want to have them host it. I'm not here to bash any service, I'm here to share a few that would work well for your website. You can make your own assumptions about my feelings about using GoDaddy as a host for your website. Moving on….
As a new business owner, you've got your domain, and have either reached out to someone to design your website, or you're going to build it yourself. Either way, it's got to be built so it showcases your business in the best light. Clean, professional, and easy to use are the three main criteria of a great website. Beautiful design is really in the eye of the beholder, but there are definitely beautiful sites everyone can agree are beautiful. It's up to you to decide what works best for your website design, and brand. I'm just here to give you some stellar options for hosting your business's website.
Top picks for web hosting

If you're struggling with designing your website, and need assistance, plus you need hosting services, you'll probably love Aplus.net. If you're not into buying your domain name through GoDaddy.com, and you want to have everything all in one place, again, you'll love Aplus.net. It's a one-stop shop for all things website related. What I love even more? It's got dedicated Ecommerce website hosting plans, too. If your not just going to have a website online, but rather you want to sell products, or services online, this hosting company has specific plans just for Ecommerce websites! They kind of thought of everything at Aplus.net.
Crazy to think, but they've also got a whole area where you can hire them to design a logo, too. Even more crazy? Business cards. Yes, my friends. You can order business cards through them, too. Seriously, it's got everything all in one place. Aplus.net wasn't around when I started out, but if it had been, you bet I'd have been all over this like a fly on poop. Yeah, I went there. Definitely a must see, and you can get 10% Off Site wide at Aplus.net!
____________________________________________________________________________________________________

As fabulous as Aplus.net is, it's not for everyone. Perhaps you have a WordPress website, or blog. There's an expert in the field of WordPress hosting. It's WP Engine. I'm sure you're familiar with how often all of us who use WordPress run into a lot of people out there trying to hack into our sites. Perhaps you've heard about the sites crashing because of so many plug ins, or a server can't handle our web traffic. WPEngine is the leader in all things WordPress hosting, and the reason so many of us are making the switch to it, or have already made the switch to it. Security, and stability are essential for many of us with our own online publications. We can't have our sites going down, because these sites are our livelihood. If you're starting out in the world of blogging, digital media, and all things WordPress, start off with the right hosting company from day one. November Sunflower is making the switch this year, and I've already had amazing customer service! I've helped others with their WordPress issues, and dealing with WPEngine is a much happier experience than any other hosting company out there!
They GUARANTEE all of us that they'll never take our sites down for having too much traffic – and that's one of the most amazing promises you can ever give online publishers! One of the best features with WPEngine? Backups are included. I may pay a little more for WPEngine, but now I don't have to pay for an extra service to back up my site with one click. If something happens, it's a one click to restore it back to it's former glory. Breathing easier is so worth paying a little extra per year for my hosting services.
What won me over completely? They help bring your site over to their servers. NO extra charge. Say what now? It's a long time coming, and I cannot wait to have them hosting this online publication for me. If you're not convinced, head over and learn more and consider hosting with WP Engine. You can also save 50% for the first 3 months on the Professional package when you use my link, and this promotion code: GOPROMARCH
____________________________________________________________________________________________________

Budget-friendly hosts are few, and far, between. However, they are out there. One I've trusted for a long time is Site5.com. It's the one I started out with, and it served me well for my budget for many years. They've also always had customer service that did their very best to help with issues pertaining to November Sunflower's website. In all of the years I've been hosted by Site5.com, I've had my site go down once. Unfortunately, it also blocked me out of my sign on and we had some back-and-forth about what happened. In the end, they did make it up to me, and all was right in the world. However, it's time for me to move on, and have a host that understands the ins and outs of WordPress. However, I still recommend Site5.com. It's got a great pricing plan, customer service is normally very helpful, and any website would be lucky to have them hosting. It's sad to leave them this year, but it's not for their lack of ability in hosting. WordPress is a very tricky animal, and once you've reached a certain size, sometimes a site just has to find a different home.
If you're not on WordPress, and have a website, you can't beat the prices at Site5.com. Seriously, I don't think you'll find too many others out there that are so reliable, and such a great price. I've heard horror stories for years about sites using other hosting companies, going down repeatedly. It's not the case with Site5.com. I've lived it, and I'm happy to report it was just one time in five years.
____________________________________________________________________________________________________
What's the moral of this story? Research the best fit for your website, and your budget. When you're small business is starting out, you might not need a hosting package with lots of bells and whistles. Never be afraid to start smaller, because I'm here to tell you, you can move your site to another host at any time. Don't be afraid of doing a move from one hosting company, to another. Everything will be fine! Sit down, think about your business model, and your budget, and pick a hosting company that will work for your small business. There's other options out there, these three are just ones I've had personal experience with, or others I've worked with have had experience with.
Now, go and get your hosting locked down! You've got a small business to make into a huge success!