Road trips are fun, but only when your vehicle is up for the challenge. Before heading out on the road, it's a good idea to get a few car services first. These services ensure that your vehicle safely treks the miles without mishaps or breakdown. Take a look at four of the most important car services to schedule before you head out on the road trip.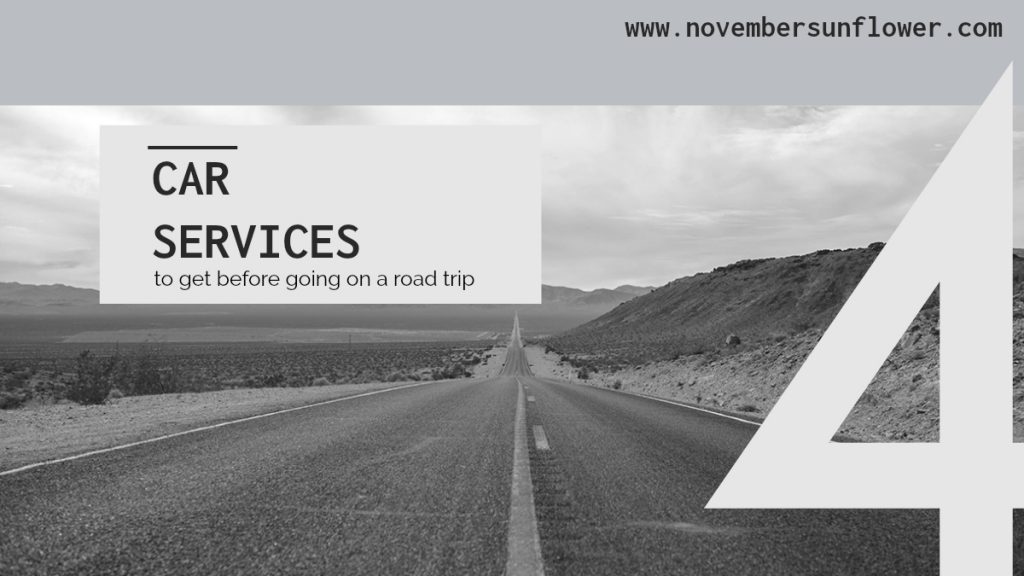 Road Trip Prep: 4 car services to handle before hitting the road
Electrical Equipment
Check the parking lights and other electrical equipment in the vehicle. This includes the headlights and taillights, interior lights, and even the horn. Carry an extra headlight bulb with you on the road trip so one is readily available in the event of burnout while you're on the road.
Belts & Hoses
Belts and hoses may wear out faster than anticipated due to improper care, weather elements, and other issues. Make sure to give the belts and hoses in the car a quick check to ensure they're not broken, frayed, or otherwise damaged. Replace any broken hoses and/or belts before heading out for the trip.
Fluids Check
Check the antifreeze in the vehicle, along with power steering fluid, the oil, brake, and transmission fluid. And for extra measure, make sure the windshield wipers are filled with fluid. It's important to check the fluids in the car and fill up any that are low before you leave. Any low fluids could present big troubles when you get out on the road, but preventing such a mishap is fairly simple. It's a good idea to change the oil in the vehicle if it is time or nearing time for a regular change.
Inspect the Car
Although not technically a service, inspecting the vehicle before heading out on a road trip is important. It takes only 10- 15 minutes to inspect the vehicle from front to back and such a task keeps you safe when you head out. Be sure to look for any signs of trouble, including chips and cracks in the auto glass, broken components, bald tires, broken headlights/taillights, and other such trouble. Inspecting the car before heading out on a road trip prevents many problems and costs.
A road trip is an exciting time out with the people most important in your life. Make sure your car is just as prepared for the outing as you are and check out the above components before you head out on the highway. Preventative maintenance is much better than a breakdown on the side of the road. Make sure you check out your car before you head out on another road trip, no matter how short or long of a distance you plan to travel.
About the Writer: Emma is a freelance writer based out of Boston, MA. She writes most often on health and education. When not writing, she enjoys reading and watching film noir. Say hi on Twitter @EmmaSturgis2
---