What to get, what to get….what does one get for the moms in one's life for the grandest day of them all: Mother's Day. I'm sharing my favorite 7 Mother's Day gift ideas with all of you so you don't miss the boat. Now, these are favorites I'd love to receive on Mother's Day.
Since becoming a mother, I don't really care what other moms would want on the most blessed of days for moms. I really only care about what I would like from my kids, and husband. Selfish? Sure. But hey, some other moms might just like one of the seven things I'd love to receive. I'm willing to take my chances some people out there might not enjoy my selections.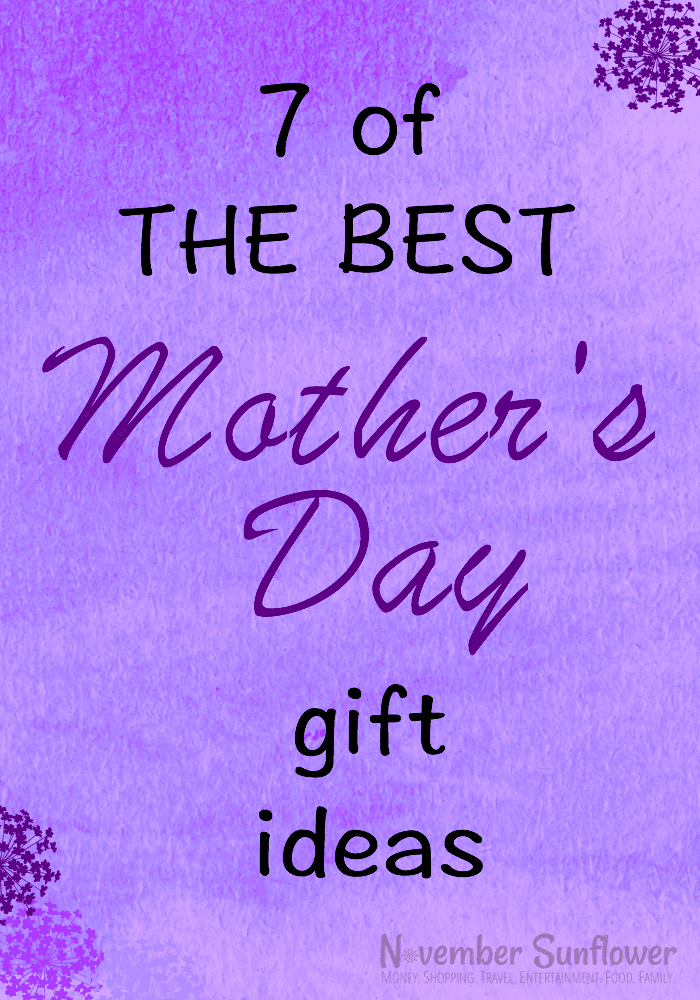 7 of the best Mother's Day gift ideas (for me)
Canvaspop Canvas Print.
Photo junkies unite. There's a fantastic company putting out high quality canvas prints for all of us. It's the perfect gift for me on any holiday, and Mother's Day is no exception! My kids on a canvas is perfection. Plus, you don't have to have a DSLR camera capturing your shots, because you can turn any picture into a canvas with CanvasPop- even iPhone and Facebook pictures. It's easy and fun. Try it out!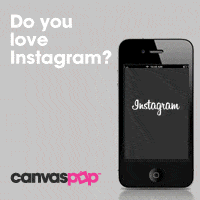 ---
Peace & quiet for an entire morning.
I know a whole day would be pushing it, so I'll take a morning without screaming children running around my house. Plus, it won't cost any money! Total win for all involved.
---
No kids' sports games.
Oh yeah, I know this will be a favorite for a lot of moms. Who the hell thought early morning games on Sundays was a good idea for Spring sports? It's cruel, and just totally out of line. At least my son's soccer games are in the afternoons on Sundays. Lacrosse? Well, those games happen early morning, and that's just not right. NOT RIGHT. On Mother's Day, I get out of ALL sports games. It's not because they don't have games, because my daughter's lacrosse team is actually having a game on Mother's Day, if you can believe it. The reason I won't have to go? I'll be at Disney Social Media Moms Celebration! Oh yeah, that's right. I scored an invite to one of the most sought after events in this crazy industry I've chosen to be a part of!
---
Eating a hot meal ALONE before 9pm.
I know. How horrible of me. I don't want to eat a cold plate of food while the kids are being annoying. Yes, I just want to sit down in front of the television and eat ONE DAMN MEAL while it is still hot. My kids are older, and this happens very little. I put it down, and all of a sudden the entire world needs me to do something. My food sits there, gets cold, and I end up having to reheat it. The kids must sense I'm sitting down, and again, they need me for something. By the time I eat a hot meal, it's normally 9 in the evening. You know what? On Mother's Day I'd love to eat a hot meal at a normal hour, like maybe 6pm? Is that a normal meal time for humans? It's been so long, I can't remember.
---
Julep Maven Subscription. (UPDATE: SUBSCRIPTION IS NO LONGER AVAILABLE)
It's my favorite subscription box of all time. Getting new polish colors every month, plus some other goodies, is a little bit of heaven. If for some reason I don't want a box for the month, I skip it. It has yet to happen, because I can substitute their choices with my own choices, but hey, you never know. I might want to skip a month. Or send a month to a friend, or family member, as a gift. You just never know, but I love how I have tons of options! Do the right thing for mom, and your budget.
---
Meal Delivery Box.
I know, I know. A meal that a mother doesn't have to cook would be even better. I get it. I'm right there with you. HOWEVER, if you have to cook, it's so nice not to have to actually shop for the food yourself. Plus, measuring everything out is kind of tedious, however, meal delivery kits:
deliver food to your door
along with a recipe
and everything measured out for the lucky cook
They basically send ONLY WHAT YOU NEED to make the recipe. I burn things: food, my flesh, shirt sleeves. It's common knowledge. Luckily, the recipe instructions are really easy, and there haven't been any issues of screwing up and having to run out to replace any ingredients. TWO THUMBS UP!

---
Montage is one of the most beautiful photo books I've ever purchased. It's the quality of my gorgeous wedding album, but so much cheaper. It's also the easiest photo book to put together. It loads up everything automatically, and you just swap out photos, and choose different page layouts IF you so desire. It took me 10 minutes to create my Montage photo book! What, you think I'd share this without having tested it for myself?