You'll notice a theme for my Memorial Day celebrations….booze and dessert. I bet you didn't think you could find a grilling recipe for a cocktail! Well you can. Plus, a little ice cream grilling recipe has got to peak your interest, right? Well it's all here in my 7 Unique Memorial Day Grilling Recipes list of AWESOMENESS!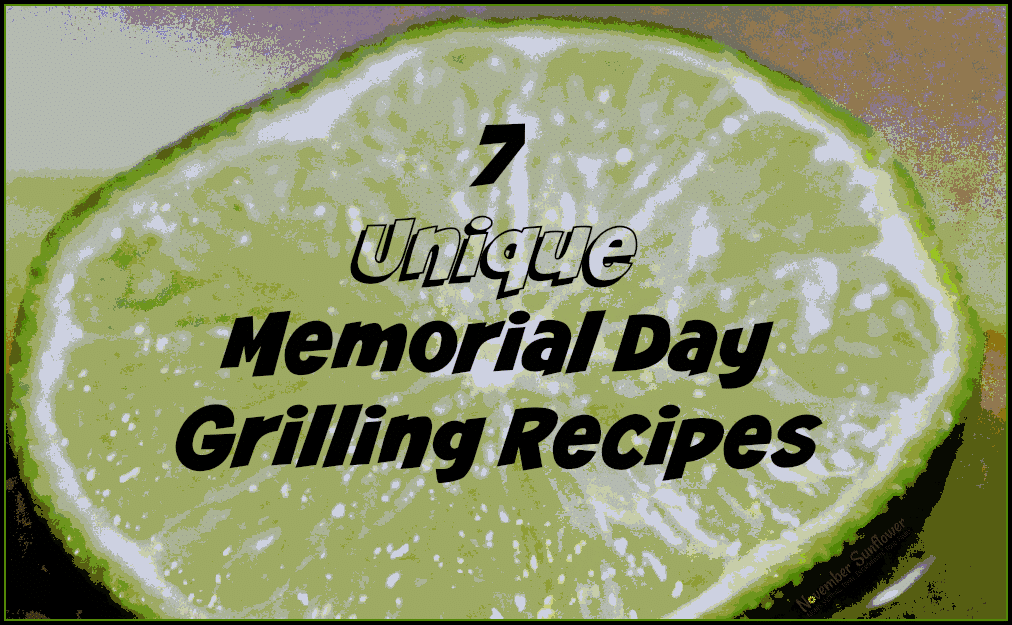 7 Unique Memorial Day Grilling Recipes
Everyone shares the hum-drum meat grilling recipes, right? You'll see tons of them, everywhere you look. How often does someone share cocktail and dessert grilling recipes? Not often enough, I can tell you that much. Well that all ends today, because I'm diving into a world of grilling recipes like you've never seen before!
Just STOP. Do you see what I've written there? It's GRILLED Sangria. What? How's that possible? It's possible because you grill all the fruits heading into your sangria. The grapes, the citrus, the apples – all of them get grilled. Once grilled, they go in the sangria. What's better than grilled sangria at any BBQ Party? Start off summer the right way, on Memorial Day Weekend lead with the Grilled Sangria. Your guests will thank you.
You might not be familiar with this little Brazilian gem, but it's one you should familiarize yourself with. Grilled, or regular. When grilling the limes covered in sugar, it brings out a caramel flavor that kind of makes me swoon. If you want to impress the Memorial Day grilling crowd, you'll do a Grilled Caipirinha. Just makes sure you've got room for people to crash on the floor, so they're not driving after a few of these!
I have to admit, daiquiris are one of my favorite drinks. I know, so lame, but pineapple is just delicious with alcohol. Plus, who doesn't love to close their eyes, sip on a daiquiri and dream about being on a tropical island? Now, grilling the pineapple brings this grilling recipe to a whole different level.
Grilling dessert? I've never tried it. Grilling fruit, sure. However, an actual dessert grilling recipe? Never. Grilling a crisp on the grill gives it a little different flavor, and the caramelization that happens….it's not like in the oven. You need to try this coconut-apple crisp. If you're not big on coconut, no worries, just take it out of the recipe. It's the beauty of any recipe, you can leave some things out when it isn't an essential part of the finished product!
It's chocolate, in a sandwich, from the grill. Do I really have to say anything else? A grilling recipe that includes chocolate really has me at the word chocolate. No further information is required!
Peaches are one of my favorite fruits, and I can't say no to any kind of Mascarpone. Hazelnut is just an added bonus for this dessert bruschetta grilling recipe.  The recipe doesn't call for grilling the peaches, but I think that would add to the flavor of it. Just my two cents.
An ice cream sundae with grilled elements? Yes, please and thank you. I'm not a big fig lover, but that's fine. I'm willing to try it once for this grilled ice cream sundae recipe! If I drizzle enough caramel on it, I'll be fine! Plus, grilling a fig brings out totally different flavors in it, then just eating it like normal.
Hopefully you'll give some of these recipes a chance at your Memorial Day BBQ Party! Let me know what you think of them after the big celebration! Before you head out, please check out what my fellow Chosen Chix have on tap for you: