Cable. I cringe each month as I wish can
cut cable from our family budget
. Year after year, opening the cable bill, was torture. Now? Now I've realized how easy cutting cable from the budget is with
Google Chromecast Streaming Media Player
from Best Buy.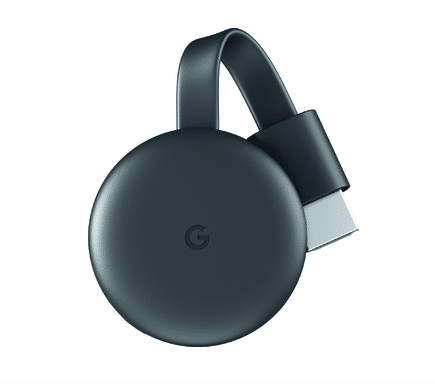 Cut cable from your monthly budget
First, you buy Google Chromecast over at Best Buy. Then, plug Google Chromecast into your television's HDMI port. Next, sign up for some of the thousands of streaming apps like Netflix, YouTube, YouTube TV, HBO NOW.
See it. Stream it.
Once all your apps download, use your phone or tablet and stream right to your television. See it. Stream it. Wooohoo. Or, if you own Google Home, tell Google Home what you want to watch and it'll magically appear on your television via Google Chromecast! It's as simple as saying "Okay Google, play Lucifer on Netflix."
This goes without saying, but I'm saying it anyway: for all of this to work, you need a Netflix subscription. Also, make sure you have Wi-Fi. Does anyone out there live without Wi-Fi? I didn't think so.
Bring it all together
Bringing Google Chromecast into your home isn't always enough, though. In order to bring the entire entertainment level in your home up a notch, you need not just media streaming, as well as Google Home, but also a killer sound system. Consider checking out Bose speakers and soundbars to round out your television viewing experience.
Create your ultimate home entertainment experience over at Best Buy. You can afford some of the more fun stuff if you cut cable using Google Chromecast! Head over and shop till you drop at Best Buy.