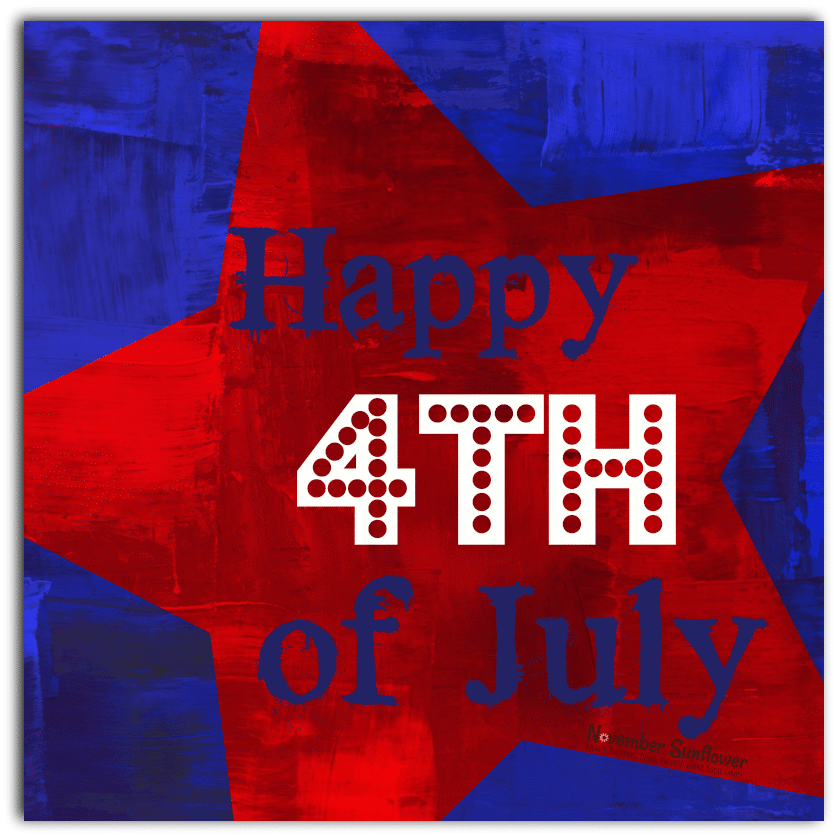 If you've been a part of my November Sunflower community, you know Independence Day is my favorite holiday. There's something about 4th of July I've always loved: food. Kidding. Well, half kidding. I love burgers, hot dogs, kebabs and chips. There's something magical about:
being outside
having my brother, and usually my father, grilling on the BBQ
surrounded by family and friends
It's tradition, and celebrated this way since I was a baby. In all the years of celebrating, we've missed just two 4th of July celebrations in my parent's backyard. It's something I look forward to every year, and this year is no different, even if our Independence Day is different this year.
Our Independence Day is different this year
Our usual 4th of July festivities include me helping my parents set up for the backyard festivities. However, the last couple of years it has been a bit nasty out, so it's been a struggle to celebrate, but we manage. Hoping this year it's a gorgeous day out, it'll make life a little easier for us, since it's a little different this year.
Instead of mom and dad spending hours, upon hours, prepping and shopping before July 4th…. it'll be just dad doing some shopping, with minimal prepping. Mom will be kicking butt at her rehabilitation center, and maybe, fingers crossed, she'll be walking with less assistance. Her prep work this year is all about recovering, and thriving, after her massive heart attack and stroke she suffered back in February.
Our Independence Day is different this year, because it's more special for all of us. We technically lost my mother a couple of times, and she came back. Surprised every damn doctor, surgeon, nurse, physician's assistant, and hospital staff, my mother did! She continued to surprise people making it out of the hospital, and into rehabilitation.
Miracle for the 4th of July
Mom's a miracle, and I'm thankful every damn day she didn't give up. Trust me, if she had, no one would have blamed her. But that's not mom. It's go big, or go home, with her. Even her heart attack and stroke were big, so of course, her journey back to us was a huge undertaking. She did it, and continues to KILL IT every day.
This Independence Day is different this year, because the alternate ending of our story would have been tragic. Instead, it's inspiring. Dad and I will head to her rehabilitation early on the 4th of July, pick mom up, and bring her home to celebrate Independence Day with us. With any luck, she'll have acquired a bit more independence for the big day, and we'll have even more to celebrate!
Our Independence Day is different this year, and I couldn't be more blessed, or grateful, for this divergence from the norm.
How are you celebrating our country's Independence Day? Comment below (they won't show right away, as I monitor all of them.)