Quality is the name of the game when shopping for kids fashion clothing in this house. I've got two kids who love to show off their own style, and fashion sense. I blame their modeling instructor. He's big on his students taking pride in their appearance, because when you dress well, people notice the person wearing the clothing, not just the clothing. Whatever the reason for my two fashion forward kids, I'm cool with it. However, it means I've got to be on my game when it comes to shopping for kids fashion clothing for less! Mama Sunflower has a budget, and the plan is to come in under budget during every shopping adventure!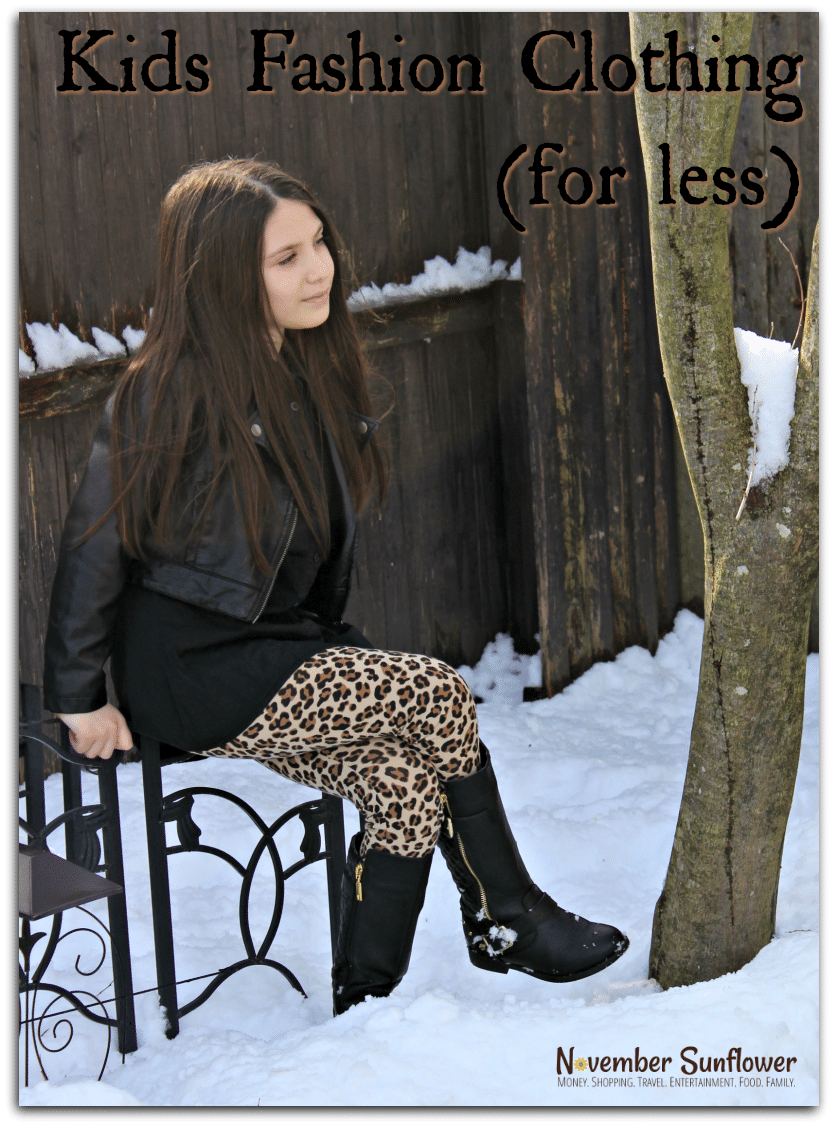 Kids fashion clothing (for less)
FabKids
I've said it before, rather I've wrote it before, and I'll write it again, my daughter and I are die hard fans of FabKids! Dresses, shirts, pants, shoes and accessories – we love it all. FabKids is a subscription box for kids fashion clothing, and though they started out with just girl clothing, they've branched out into boy clothing, as well. High quality, well-made, and extremely inexpensive kid's clothing doesn't get any better than FabKids.
What my daughter loves the most? All the shoes. She's a shoe fanatic, and the boots are always going to bring smiles to her face. Birthdays, holidays, and for those "just because" moments, I head to FabKids and pick out a cute pair of shoes to gift to my daughter. I have yet to get any other response but "oh, mom, I love these. Can I wear them tomorrow to school." My favorite part? Everything I purchase on FabKids has stood up to a lot of beatings, and some have even been passed on to other little girls after my daughter FINALLY outgrew certain pieces.
If you want amazing clothing, and not pay hundreds of dollars, you'll do well to check out the site, and please, since I'm a huge fan, please use my referral FabKids.com link. 
Only Little Once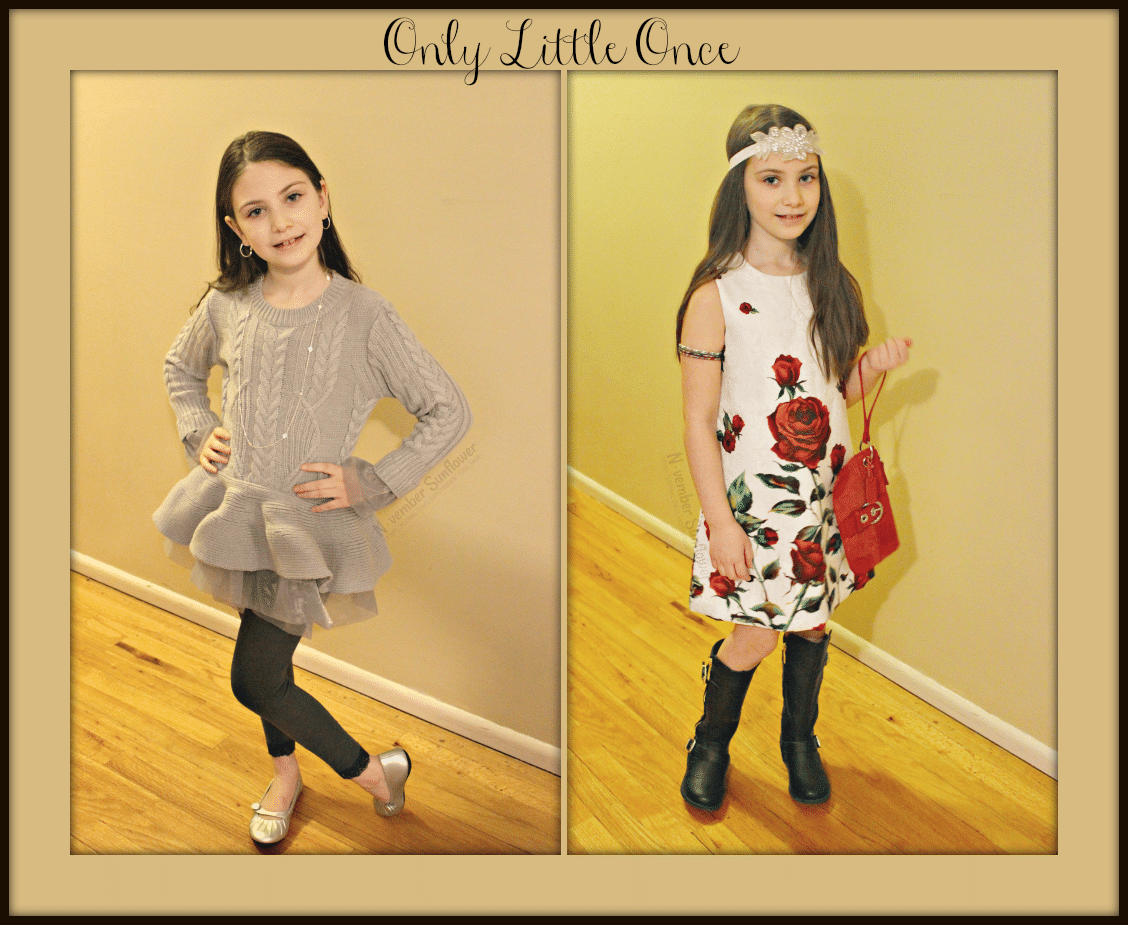 Only Little Once is a fairly new spot my daughter and I have found, but we've been pleasantly surprised by the beautiful clothing. Little Miss loves the styles, and I'm all about the quality of the clothing for the price tags. It's boutique clothing, at wonderfully low prices. The dresses caught our eyes when we hunted through the site, but our issue with the site is the small amount of inventory. Fingers are crossed they increase the variety, and inventory, because the quality of what Little Miss has in her closet, is completely worth the price tags!
Carter's
When you catch a sale at Carter's, you'll score a ton of great fashion pieces for your girls, as well as your boys. If you've got little ones like my kids, who are 9 and 7, but still fit into smaller sizes, you'll find beautiful dresses, jackets, and so much more. Right now there's Spring Sales happening, and there's always a couple floating around, so you can save even more cash.
All of the clothing I've gotten at Carter's has held up so well with both children, it makes me smile knowing that I paid so little for all of it and it's still looking vibrant! The colors are still beautiful, and my son's favorite jacket is used all year long, because he loves it so much. He'll wear it like a "sports coat" and pop the color to add some extra style. It made an appearance at his fashion show at modeling school, too.
Carter's is one of our go-to store, and I'm hoping the kids can get another couple of years out of one of our favorite stores, before they grow out of all of the smaller sizes offered in-store!
The preference when shopping is to do it online, but when I'm in a bind, I head to Carter's stores. When you've got two fashion forward kids, sometimes you've got to make a last minute run to the store to pick up key pieces for outfits. It's always nice to find a store that's not going to give me a heart attack when I get to the register to pay!
As always, I'm not cheap. I want great quality, but I don't want to spend a month's paycheck to get the quality. I've found a nice balance with these three stores, but I'm always happy to learn about new places if you know of any! Please, share in the comments below.
Wait, wait. Stop. Before you go, please take a few minutes to check out what my fellow Chosen Chix are sharing about fashion: