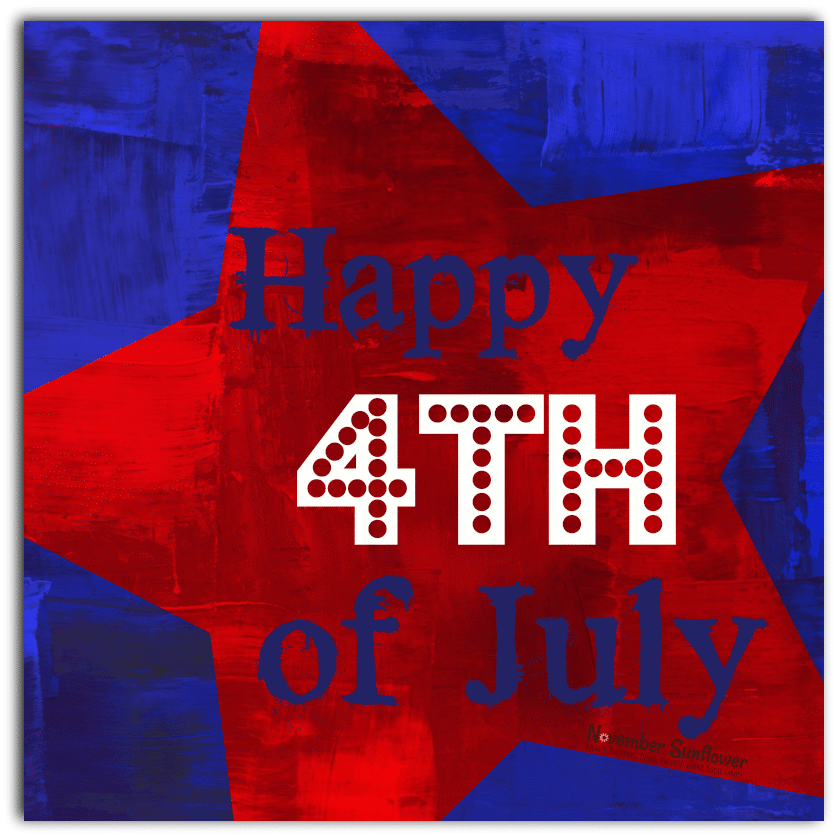 It's my favorite holiday of the year! I love this country we live in, and the military who keep us safe. How can you not love celebrating with food, family, and fun??!!! Plus, the fact that no gifts have to be exchanged is PURE GOLD. It takes the pressure of shopping for the perfect gifts off of people, yet we still get to spend time together enjoying good food, great drinks, and lots of outdoor activities.
What do you love about Independence Day? Is it the BBQ parties? Perhaps you just love the fireworks that get set off all over the neighborhood? Maybe you enjoy watching the Macy's Fireworks show on television? Let me know below in the comments!
Have a safe and happy 4th of July everyone.