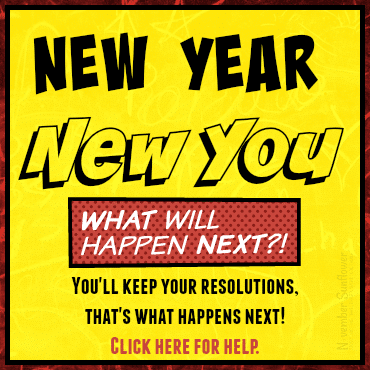 We're trying to keep up with our resolutions, right? Now it's February, and Valentine's Day. A day filled with indulging in chocolate, romantic meals, and getting all pretty-ed up for the big day. It's on a Saturday this year, for heaven's sake! When it falls on a Saturday, it somehow becomes a bigger deal. When it's so much bigger, it's harder to try and keep those resolutions of taking care of oneself: making better food choices, wearing the right shoes and outfit, and of course, "putting a great face on." How does one do that without going totally off the rails, and throw out all the resolutions made just about a month-and-a-half ago? It's not as hard as you would think to be a resolutions keeper.
New Year New You: Valentine's Day
Perfect look, and the perfect meal, but keeping in the New Year, New You mentality of being a resolutions keeper. I'm going to help you through Valentine's Day with SIMPLE things, I promise! Let's see how we can make the day come together for the big date night Valentine's Day dinner. It might be a good idea to have the kids spend some time with friends, and perhaps grandparents who aren't doing anything much for the romantic evening. Ladies know that it takes a bit of time to create a masterpiece……
Manicure & Pedicure
Let's start with nails. Personally, I prefer to do my manicures and pedicures for myself. It's cheaper, and I just love the process of doing it myself. I start with a little exfoliating scrub on my hands, and feet. I've even got the Silk'n Pedi working hard on my feet. It doesn't matter that my feet will be jammed into shoes that won't show off my toes, because after the meal is done, it's nice to have soft feet for whatever may come next. You know I'm right!
Once everything is prepped, I hit up the cuticles with a little Mighty Nail & Cuticle Serum over at Julep. Well, honestly, I get most of my manicure and pedicure goodies at Julep. I'm a proud Julep Maven! Once the cuticles are done, it's a base coat, color, and a top coat. A trick to get them to dry faster? I use the Ta-Da! drops. There's just so many choices on Julep, it's insane. The kids normally help out, and OF COURSE, Little Miss ends up getting her nails done, too.
Skincare & Make-up
Skincare can go a few ways…. if you're very into natural, and no chemical beauty products, it's a much different skincare regime than if you're not as into going organic, and natural. Neither is right, or wrong. It's just a matter of preference! It's just important to treat your skin well, because it's all a part of staying healthy! If totally natural products aren't your thing, that's cool, too. Just clean up, and moisturize! It's the best way to combat wrinkles. No joke! Keeping those youth serums handy, and just a regular moisturizer, will do wonders for your skin.
Once you've got everything clean, and moisturized, if you're not like me, you'll want to add a little make-up. Very cool. If I had the patience, and the artistic hand, I'd probably create a beautiful face for myself. However, I'm way too lazy, and I'm not sure my husband would recognize me if I went beyond my basic Luxe Lip Conditioning Treatment.  It makes my lips feel like silk, and that's really all we need for our Valentine's Day! Well, basically every day. It's just important to take care of not just your skin, but your lips. Winter's just dry out EVERYTHING. Keep the promise you made to yourself when the new year arrived: take care of yourself and do a little pampering once in a while!
What to wear
In the throws of making resolutions, you promised yourself you'd wear clothing that was organic and maybe went the extra step and promised yourself to buy things made in the U.S.A. Keeping that promise is very difficult in this day-and-age. Trust me. I get it. It's why it takes me FOREVER to be able to find great clothes these days. But it's possible, my friends! Check out these adorable boy short undies that are made with organic cotton and in the good ole' U.S. of A.
I'm also a huge fan of dresses that have pockets, so it's exceptionally difficult to find a dress that's made with organic materials, and has pockets. Newsflash: women like having pockets in their dresses, no matter what kind of dress, even a wedding dress it would be great in! Now this isn't a wedding dress, but The Matilda Dress is the perfect choice for a woman who wants pockets! Unfortunately for me, the coffee colored one isn't available in my size. BUMMER. I guess it'll be the wheat color. It's a small price to pay for pockets in my dress!
When making resolutions, it's hard to keep in mind how important it is to stay grounded and buy shoes that are going to enhance your well-being. More often than not, we're always on the hunt for a killer pair of shoes that are going to make our outfit sing. However, there's a way to enhance your well-being AND have a killer shoe. Leather ballet flats are always perfect for every outfit. Jeans, skirt, dress, or heck, even a pair of shorts! Now since I couldn't get the dress in the coffee color I so wished for, perhaps the leather ballet flats would work in Espresso? Juil's Aria leather ballet flats are beneficial to your health, not just pretty. There's little copper dots in the shoes, which keep you connected to the earth. Studies actually show when you are more connected to the earth, it's beneficial to your health. It's called GROUNDING.
If you don't believe it, think about how much better you feel in the summer when you can be barefoot outside while you play in the grass with the kids; walk along the seashore, or lake, on a beautiful day; or sit with your feet buried in the sand at the beach. It does something to your body. You can feel it, but you probably didn't understand what it was, until now!
What to eat
Skip going out. Seriously. Valentine's Day is on a Saturday this year. FORGET reservations at your favorite restaurant, or trying to just walk into a place that doesn't take reservations. You'll be eating at midnight if you're lucky. By the time midnight hits, it's no longer Valentine's Day anyway, so why bother? Instead, eat at home. Just make it special. Cook a meal together! However, not just any meal, of course.
Don't worry about food shopping, though. Instead HelloFresh delivers great recipes and fresh ingredients to your home each week. Cook fast healthy recipes designed by nutritionists and chefs. It's the perfect way to have all the best ingredients, so you're keeping your resolutions to eat healthier meals, whether on Valentine's Day, or EVERY DAY.
As everyone out there in my audience knows, I'm not much of a cook. Thankfully, if I'm given all the instructions, I can usually pull off a decent meal. When I'm given all the ingredients, without having to think about going to the store, or sending the husband to get every ingredient, along with all the instructions for preparing the meal: SCORE!
HelloFresh is kind of cool, not just because it delivers everything you need along with the recipe, but because subscribers can choose the meals from regular boxes, and veggie centered boxes. There's fish recipes, meat recipes, and there's always a few to choose from. Three meat lover meals for two people is about $70.00. Even better? The recipes take just about half an hour. If a family wants meals for four people, that's possible to do for approximately $130. It depends on where you're located.
All the ingredients are farm fresh, and come in recyclable materials! It's all about keeping those new year new you resolutions: staying healthy, treating yourself well, eating healthy, etc. Whatever the resolutions were on January 1st, there's no reason to stray from them just because it's Valentine's Day, right? Pamper yourself with fantastic products that aren't going to harm you, eat farm fresh meals, and put on clothes and shoes that look good, and DO GOOD.
What are your plans for Valentine's Day? Share below in the comments!