If you've never cooked Indian cuisine, you're in for a sensory treat. The spice palette includes heat, sweetness, the tang of cardamom, and the bitterness of bay leaves. Even better, many of these dishes are based on lentils and beans. If your budget is tight, Indian cuisine can help. We're sharing a few Indian dishes your family will love.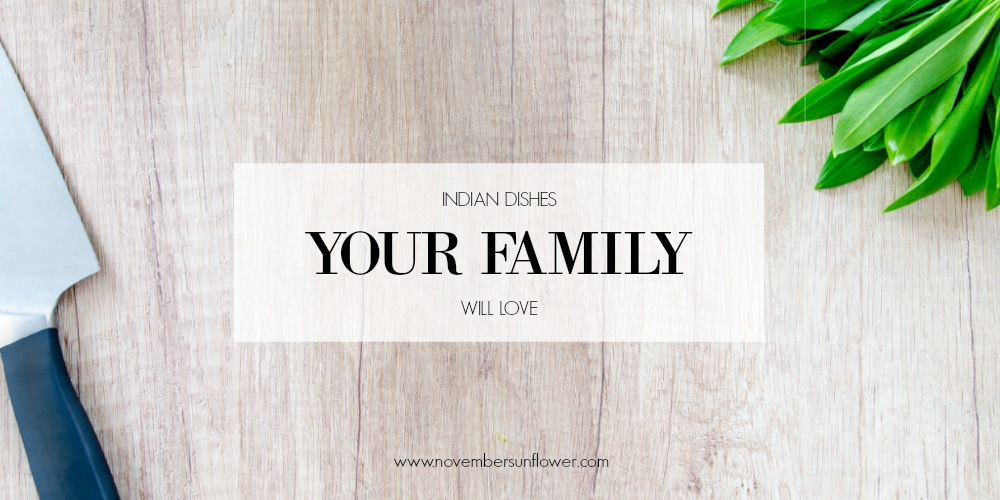 Indian Dishes Your Family Will Love
Dal Makhani
Dal makhani is a delicious Indian main dish that includes lentils, cloves, chili powder, tomato paste, butter, and kidney means. In addition, there are savory spices like garlic and turmeric.
A word about cooking with beans, particularly lentils. Even if you've had canned lentil soup and decided they're just not for you, take the time to learn to cook with dried lentils and beans. These legumes are extremely high in fiber. When cooked with butter, they absorb the fat and soak up all the flavors from the spices you're using. Canned lentils don't get this flavor boost; they come out of the can with just one spice, and that's salt.
Once you start cooking with dried beans, you'll fall in love with the wide variety of flavors that develop. Black beans are good with tomatoes but amazing with mushrooms. Kidney beans are OK with mushrooms and wonderful with tomatoes, while white beans work very well with corn, carrots, and peas.
Make-Ahead Lentil Stew
Lentils are very high in protein, so if you're reducing your meat intake for whatever reason, consider adding lentils to your meal routine. Soak your lentils overnight, rinse them, then saute onion and celery until it starts to sweat in your stockpot. Add the lentils and at least a cup of stock to start and cook them on low for an hour with a pre-made spice packet or
curry
turmeric
red pepper flakes
1 clove garlic, crushed, per cup of lentils
salt and black pepper to taste
When determining how much space you want to add, try to keep the curry to turmeric ratio at 2 to 1, or the turmeric flavor will be too strong. Additionally, remember that red pepper flakes can get more intense over time. Finally, if you've never cooked a curry before, be aware that it can stain your wooden utensils. Be prepared to own a curry spoon!
As the lentils cook down, you may need to add liquid. Try to use a garlic or veggie stock and add only 1/2 cup at a time. You want the lentils to keep somebody. Add diced veggies to this mixture for the last twenty minutes. Carrots, peas, and finely chopped broccoli, including the peeled stems, will work well in your lentils.
Finally, cook up a batch of brown rice or quinoa in garlic stock and butter. If you like mushrooms, chop and sweat the mushrooms in butter before adding the grains and then the stock to infuse your grains with earthy mushroom juice. Serve the lentils over the rice for a hearty, budget-friendly meal.
Sooji ka Halwa
Cardamom is one of those spices that tastes even better than it smells, and it smells good. Treat your family to the simple dessert pudding Sooji ka Halwa on a cold night when you're ready to snuggle in together.
Slow roast the semolina in a hot, dry pan until it's golden brown and transfer it to a bowl. Melt butter in the warm pan and add the semolina back, stirring it on low so the semolina absorbs the fat. Separately, heat two cups of water to a boil. Once rolling, turn off the heat and add 1/3 cup of sugar and 3 cardamom pods. Stir until the sugar dissolves, then add the liquid to the semolina. Stir and watch until the semolina pulls away from the side of the pan, then serve warm and sweet.
Indian food can take a while to prepare, but much of it's easy to prepare ahead. Nearly every legume can be prepared ahead of time and frozen or refrigerated until you need it.
About the Writer:  Sheryl Wright is a freelance writer whose passions include cooking, interior design, and true crime novels. If she is not at home reading, she is at a farmers market or antique shop. She currently lives in Nashville, TN, with her cat, Saturn.