Disclaimer: This post is a sponsored post for which I received monetary compensation, along with a coupon for #LACTAID Milk product. My opinions are MINE, as always!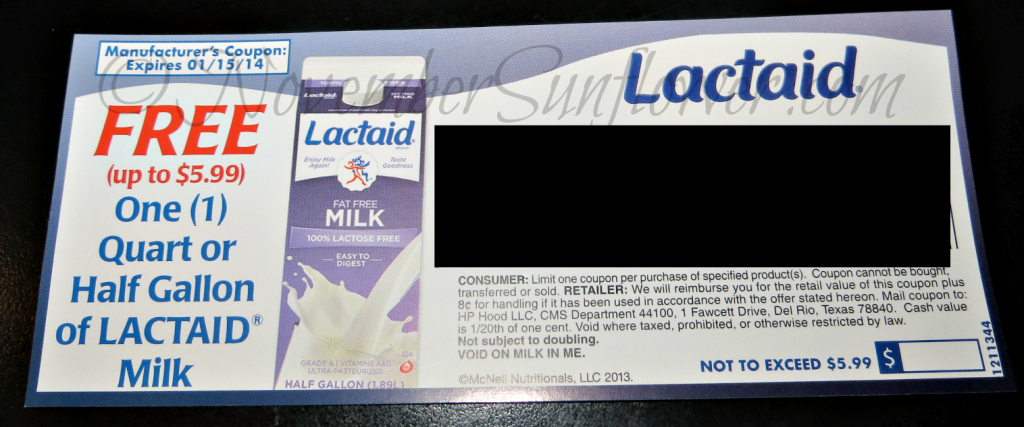 Honestly, I feel stupid. It's rare that I feel stupid. Uneducated, sure. Down right stupid…..rarely. I've heard of LACTAID, I've seen it on the shelves of stores…….it never registered in my head it was actual DAIRY. I figured it was something made from a coconut, or almond……never did I think it was dairy. UH-DUH. I assumed, and it made an ass out of me.
Well, now I know! It's real dairy. The difference? Lactase is 100% lactose free. The lactase enzyme is added to milk, which breaks down the lactose in the milk, and makes it tastes a smidge sweeter than milk with the lactose in it. If you've got a sensitivity to lactose, or can't have it at all, LACTAID products makes it possible to drink, and eat, dairy products again. Personally, when I was a kid, I never had issues with ice cream, or cottage cheese, or any type of cheese. As I got older, my body stopped tolerating the dairy products I loved so much. I found out, it's totally normal for people to develop a lactose intolerance. You aren't always born with it.
People, generally, produce a natural enzyme, lactase. It breaks down the lactose in milk. If your body can't break it down, it causes a lot of issues……and since I'm not totally into grossing people out, I'll skip how it can affect your body. You can Google that if you like! Now, with LACTAID, there's no worries. The body won't reject the dairy, it'll just absorb it and move on about its day.
In my case, and my daughter's case, we can't really do a lot with milk. However, we've got no issues with yogurt, or Greek yogurt. Just so happens, the live and active cultures in yogurt, help digest the lactose. As for Greek yogurt, there's much more protein, and fewer carbs, so there's less lactose. Cheese for us is fine, too. We eat aged cheeses, and harder cheeses. Why? Well, there's less moisture, A.K.A. whey in them, so that means less lactose.
LACTAID has a whole line of dairy products, and now that we know it's real dairy, we'll be checking them out to try in some of our baking recipes. Yup, you can cook, and bake, with LACTAID. If a recipe calls for milk, swap it for LACTAID. Don't believe me? It's all good, you can trust Melissa d'Arabian, right? She's that amazing mother of four girls who competed on Food Network Star, and now has her own show, Ten Dollar Dinners on the Food Network. She's been on live segments of TODAY Show with Kathie Lee and Hoda. On April 15th, she shared Breakfast recipes for muffins and Almond Mocha iced coffee.
Don't worry, if you missed her on the show doing breakfast recipes, you can check her out doing Entree recipes on June 25th. It'll be fantastic, I'm sure.
In order to better prepare yourself to work on her recipes at home, I'm giving away a coupon to get a FREE LACTAID Milk product. I know, I'm just too kind, right?!!! Here's what you have to do to win the coupon:
Share my blog post on Twitter, Facebook, or wherever you wish. Once you've shared it, come back here, leave me a comment with your shared link!
Super easy, right? I know. You can thank me later.
****WINNER CHOSEN and CONTACTED.****
The Giveaway
One FREE LACTAID Milk Product Coupon (up to a $5.99 value)
What to do:
Share this blog post on social media using #LACTAID within your message!
Come back to the blog, leave a comment with a link to the shared content.
The RULES:
Must be 18 years old, or older.
Must live in the U.S.A.
Deadline:
Enter by May 27, 2013 at 11:59PM Eastern Time
Good luck everyone!