I've been at this "blog" business for years. It all started back in 2009 after my son arrived, and I lost a job working from home. November Sunflower began as a local blog to show people all the free things to do on Long Island, along with teaching people how I learned to shop using free gift cards online. Once I lost the work from home gig, many people started to regularly ask me "how do you make it on Long Island with just one income, two kids, and a dog?" Explaining it over-and-over got to be a bit much, so I started NovemberSunflower.com to share everything in one spot!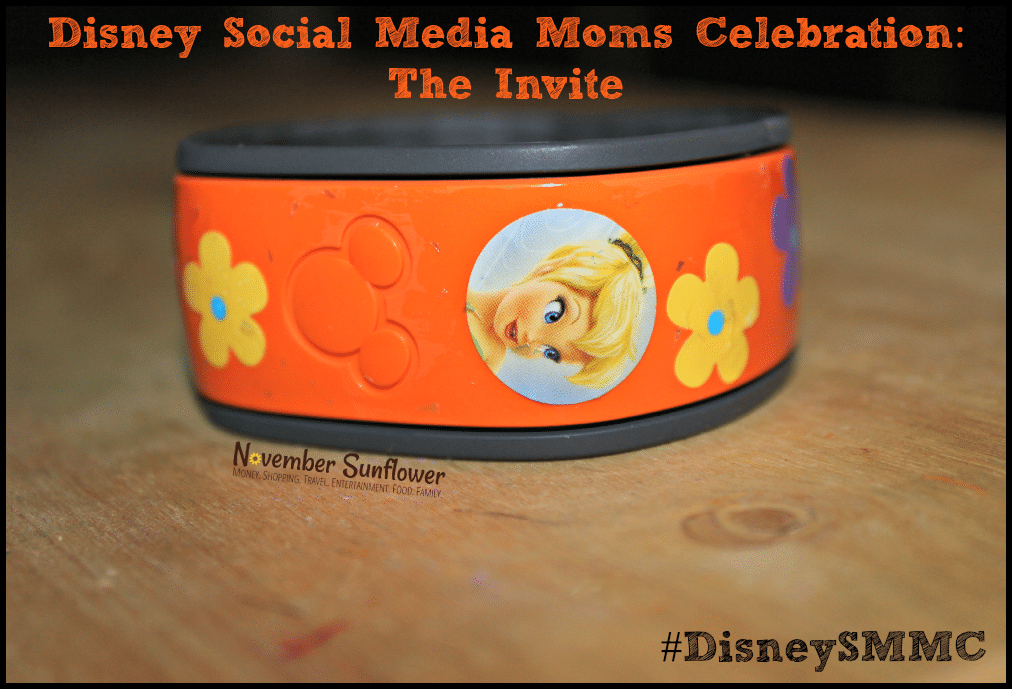 Change through the years
NovemberSunflower.com morphed into what it is today after years of changing, adjusting, and realizing MY KNOWLEDGE about life, and all that comes with it, is what people want to read about.
beauty
food
travel
entertainment
fashion
and so much more I share, and share with authenticity
I share the good, the not-so-good, and the bad. It's what I do, and it's how I roll in all areas of my life. However, the last year has been rough….and I was thinking about chucking it all, and just walking away from it all. I started to look into selling the site, and then BAM! I received an invite changing everything.
Disney Social Media Moms Celebration is "the invite" people in my industry yearn for. I'm not a Disney writer, so I figured I'd never get an invite. I didn't even know what the dates were, until the Pixie Dust hit my email inbox.
Disney Social Media Moms Celebration: The Invite

It's not that I don't think I'm good at what I do. I'm rather certain I've skills, and talent. However, it's rough to work this hard every day and not be a bigger name. It's hard to understand the lack of interaction on Facebook, but Twitter seems to be growing for me. Looking at all of my growth is inspiring, but the lack of income is defeating. Doubts crept into my head and by the end of February I was wondering "What's the point? Brands don't care about my abilities to write quality content, they really do just want huge Google Analytics stats. Perhaps I'm this isn't my calling."
Depressing, right? I know. I was going through it, so I know how depressing it sounds! Just when I was down in the dumps of all dumps, I opened up my email one night and what did I find? Pixie Dust had hit my inbox. Disney Social Media Moms Celebration wanted ME at the 2015 event happening at Walt Disney World. My reaction included a "Holy Sh#t." My husband came to see what I was in awe over, and his exact words to me were "You must be doing something right if a brand like Disney wants you at their event….."
I couldn't argue with his logic.
#DisneySMMC invite reminds me I do what I love
An invite from a brand like Disney, it just reminds me I do what I love. I write, and share the truth. My audience relies on my honest take on all things in life. I hold nothing back, and brands respect my voice. They get my vision: sharing the whole story of every experience life throws at me for an authentic experience my readers will love. Heck, I hope they crave it. Perhaps my experiences inspire others to go after what they're passionate about!
Large brands work with me frequently, but to work with a company that brings so much joy to so many people, is a huge responsibility. Bringing more Disney into the world of my readers is nothing I take lightly, and trust me, you'll get the complete and authentic story of what the Disney Social Media Moms Celebration meant to me, my family, and of course, how I felt about everything from the customer service, to the way the food tasted!!!
Stay tuned, because the invite was just the start to this adventure with #DisneySMMC – there's plenty of Pixie Dust to share, I promise!
Definitely check out pix of the things we all experienced over on my Instagram, @novsunflower.
DisneySMMC conference journey: