Food is a celebration of life. You don't need to spend a lot of have good food, but sometimes you forget that when you're on a budget. Consider a few things when choosing frugal meals for your family.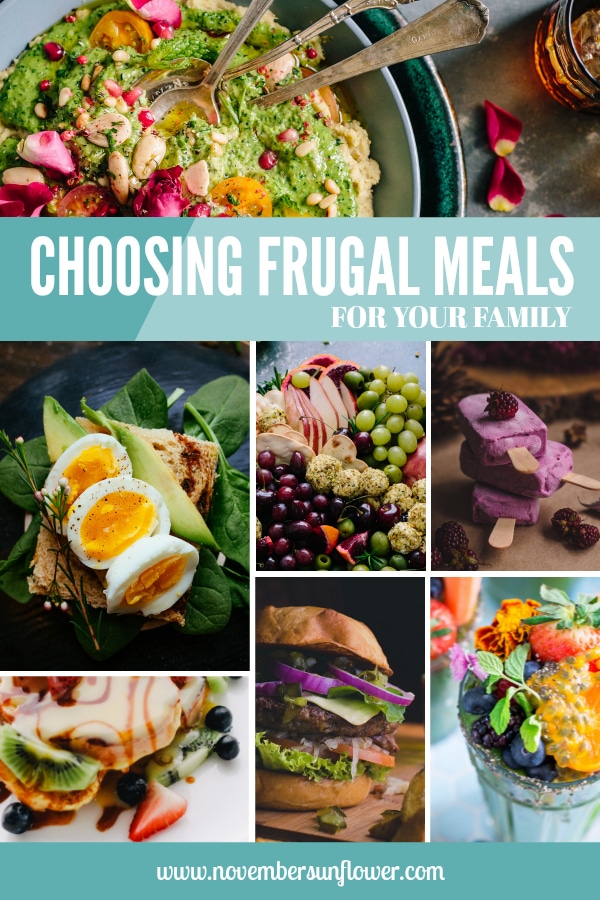 What to consider when choosing frugal meals for your family
One of the biggest misconceptions about frugality is you need to sacrifice the good in order to save money. Many people who are on a tight budget focus on the amount of money they can save, and nothing else. They forget other important things when it comes to planning family meals, while still keeping within your budget. Taking a look at the bigger picture can help you plan your meals better, and save more along the way.
Your family's health comes first.
Never sacrifice quality and healthy food to save a few bucks. It's easy enough to grab a few tins from the canned goods aisle, or opt to get microwave meals for quick meals. It's convenient indeed, but the downside: a ton of preservatives that aren't good for your family's health. Many processed, as well as canned foods, contain too much salt, and sugar.
Cooking your own meal is cheaper than you think.
Many people don't like to cook because they believe it's expensive, and takes a lot of effort. It's definitely more convenient to call a restaurant to deliver food. However, if you total the amount of money you spend every time you order out, you're actually spending more money. You don't need special training in order to cook simple recipes. There's also no need for expensive ingredients. Some of the ingredients you buy are good for more than one use. You can use salt, olive oil, vinegar, soy sauce, dried herbs, as well as other spices and condiments in a variety of dishes. Since they can be stored for months at a time, you only need to buy them once in a while.
Shop only for what you need for the week.
To save money, many people advise others to shop for items in bulk. However, this is applicable to items that are non-perishable, and have a long shelf life; or, items that you consume a lot of. Purchase fresh produce, seafood, poultry and meat and use them immediately. Less risk of them going bad.
Use coupons wisely.
While it's true using grocery coupons help cut down grocery costs, using them haphazardly can cause your grocery bill to skyrocket. It's easy to get carried away by the bargains, particularly if the prices are marked down to fifty percent off. Consider the following:
use coupons only for the things you'll really use
check the conditions of the coupon (some offer a straight out discount, others may require you to first purchase something at full price before you can avail of the discount).
combine several coupons, and use them in one grocery visit
You don't have to cook bland food when you're being frugal.
A misconception people have with frugal meals: they're bland and boring. I attribute it mostly to the fact that people think seasonings, and flavorful ingredients, cost more than regular ones. On the contrary, simple and readily available seasonings are affordable.
garlic
basil
ginger
onions
rosemary
oregano
Not only are they easily available in groceries or weekend markets, but you can grow them in your own garden.
Check out your local market.
These days, more and more people are creating backyard gardens and selling their extra produce to their neighbors. There's bound to be several farmers — and certainly organic ones — within a hundred miles of your home. While some may cost a little more than the ones you get in groceries, the guarantee that they are really fresh is high.
In addition, you can plan your meals for the next week and make a list of the things you need. This way, when you visit the grocery, you'll be able to cut down on aimlessly browsing the aisles and get out of the grocery as fast as you can. Make your food planning a family affair. Ask them for suggestions on what you can cook at a small budget. Everyone will appreciate the food even more when they know they helped make it in some way.
Author bio: Krisca, bringing you amazing frugal meal ideas! Krisca Te can be found reading blogs about ways to save money. She is also a personal finance freak who is currently working with CCF, a personal finance blog that writes about financial literacy.