November Sunflower receives invites to many events. I say no to so many of them over the summer, just because the kids are home, and it's expensive to head into Manhattan multiple times each week. However, when Single Edition Media asks me to attend the InStyle #SummerSocial influencer events each year, my answer is always YES!
I get to hang with my favorite brands at blogger events I love, and I get to enjoy a fantastic venue, plus hang with my fellow fashion loving writers! Plus, it's at night, so the kids have Mr. Sunflower home for them. It's just win, after win, when InStyle comes calling.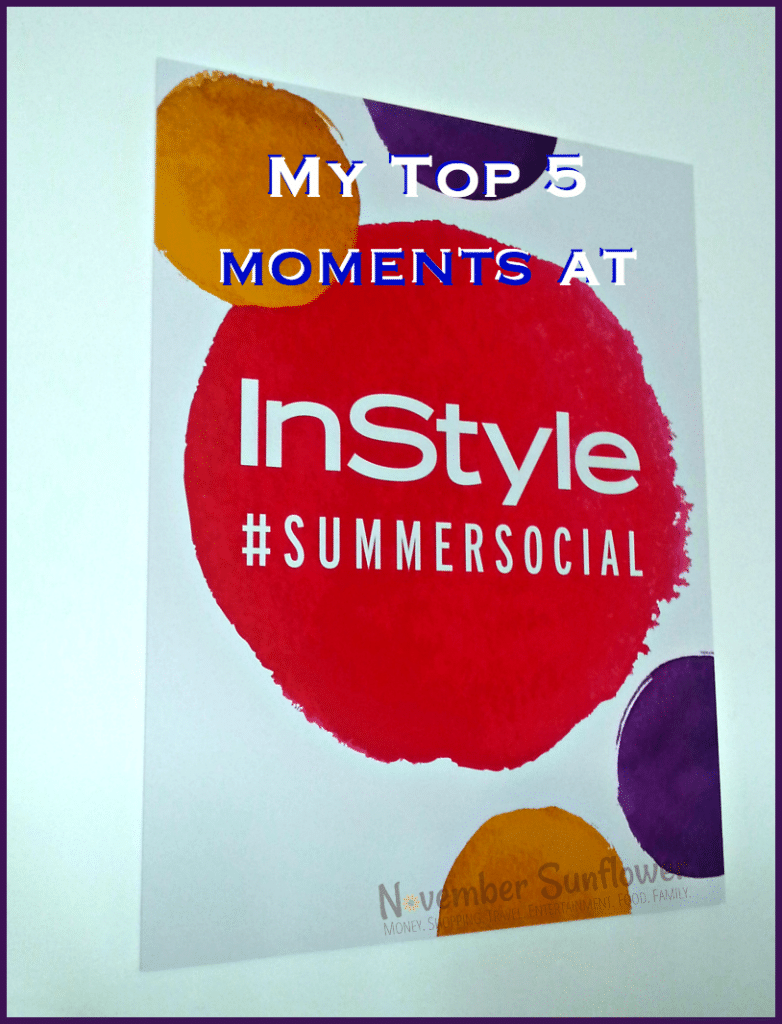 My top 5 moments at InStyle Summer Social
Brands always pull out all the stops for attendees of the InStyle Summer Social, and all of them were fantastic on this year. Here's the top five moments with the brands that sparkled in my eyes.
Feasting on Gardein
I spent much of the evening stalking the poor ladies serving the amazing Gardein meatless treats. Don't roll those eyes! If no one told you they weren't meat, you wouldn't know it wasn't meat in:
tacos
chicken on a stick
fish and chips
My cohort in stalking was one of my favorite ladies, Destiny from Suburban Wife, City Life.
I have it on good authority, A.K.A. Destiny, a crab aficionado, the crab cakes were outstanding. She had trouble believing crab was not in the crab cakes. Yes, people. I have to tell you, I felt the same about the tacos. Delicious. Plus, the products are Gluten Free.
It's a nice alternative to always eating meat for those of us who eat a lot of meat, for sure. Would I replace all of my meals with the product, no. I don't like to consume so much soy protein, but when hosting vegetarians for a party, I'd like to just make one set of meals, so this would be perfect for ALL the guests. No one would ever know it's not the real deal.
Gettin' my hair did with Sarah Potempa
Raise your hands if you know how little time I spend on my appearance. It should be all of you at this point. If I have to put make-up on, or do my hair, it's just not worth it. I much prefer letting other people do it, while I chat them up about their products. However, my gosh, Sarah Potempa had to have had me in mind when she developed the Beachwaver Pro. Getting gorgeous curls for my hair, that stay for a long time, is kind of cool when it only takes a couple of minutes.
What I love more? I can do it super fast for my Little Miss. Right now, the kid wets her hair, puts it in braids overnight, and pulls her hair out of the braids and has curls. Having the Beachwaver Pro would make her heart smile! We'll have to put this on the holiday gift list, because the price tag is a little high. If people want to save a little cash, go for the Beachwaver S1.
I do love pampering, and love how excited these people get when using the tools. I loved the passion.
Gettin' my hair analyzed by Jose Eber
Scared? Who me? Sure, bring on the analyzation of my scalp and hair. I won't cry, I promise! As it turns out, I was informed by Jose Eber Creative Director Yoav Tauber, my hair follicles are clogged. I was shocked, but both Yoav, as well as Color Director, Michael Dapuzzo, calmed me down and told me there were ways to help unclog them, so my hair would be beautiful again! You know using an exfoliating scrub for your pores on your face, and body; well you can also do it for your scalp! What???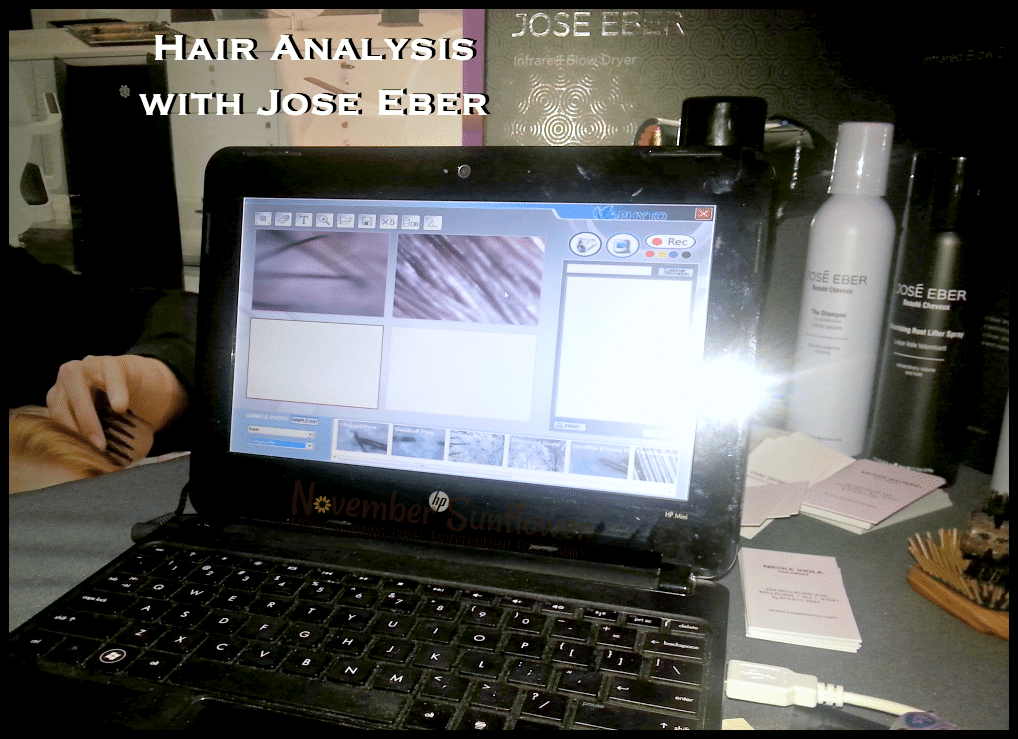 Plus, there's amazing products to put on your hair to add moisture to the ends of it, and heals it. I had NO IDEA all of this existed. I want them to open up on Long Island. The entire team in New Jersey, I want them right in my town on Long Island. I'm currently brainstorming on ways to make that happen!
The team was so sweet, and they just totally LOVE what they do. I didn't want to leave them. I may have to set up a play date for my kids to go hang with Yoav's little one!
Setting my eyes on this Peony outfit
Peony has amazing clothing that works working out, but it's gorgeous enough to wear to an evening fashion event in New York City, too. I wish I'd had some for last night, as the temperatures in NYC were high, and the sweat was flowing. Peony has moisture wicking fabric, and how amazing would that have been in the heat! Of course, I fell in love with the Asymetrical Faux Leather with Chiffon Detail. I've got expensive taste, right?
I knew it was totally "me" once I saw it. What stood out, and made it one of my top moments: how passionately everyone spoke about the clothing line's creator. Plus, how amazing their Instagram images are! I got to chat with the woman who does the Yoga poses in the various Peony active wear pieces. Cool chick, amazing clothing, and a fantastic line of clothing.
Learning more about Brancott Estate
It's hard to get me to try wine. I'm not a huge fan of drinking it. I'm more into the hard stuff: scotch, vodka, etc. The appeal of Brancott Estate, and it making it "a moment" for me, is where they're located: New Zealand. Just maybe, MAYBE, with grapes from a country close to where my family is over in Australia, might be worth trying out. The bar was offering up glasses of Brancott Estate, but there was also a little table for wine tasting off to the side.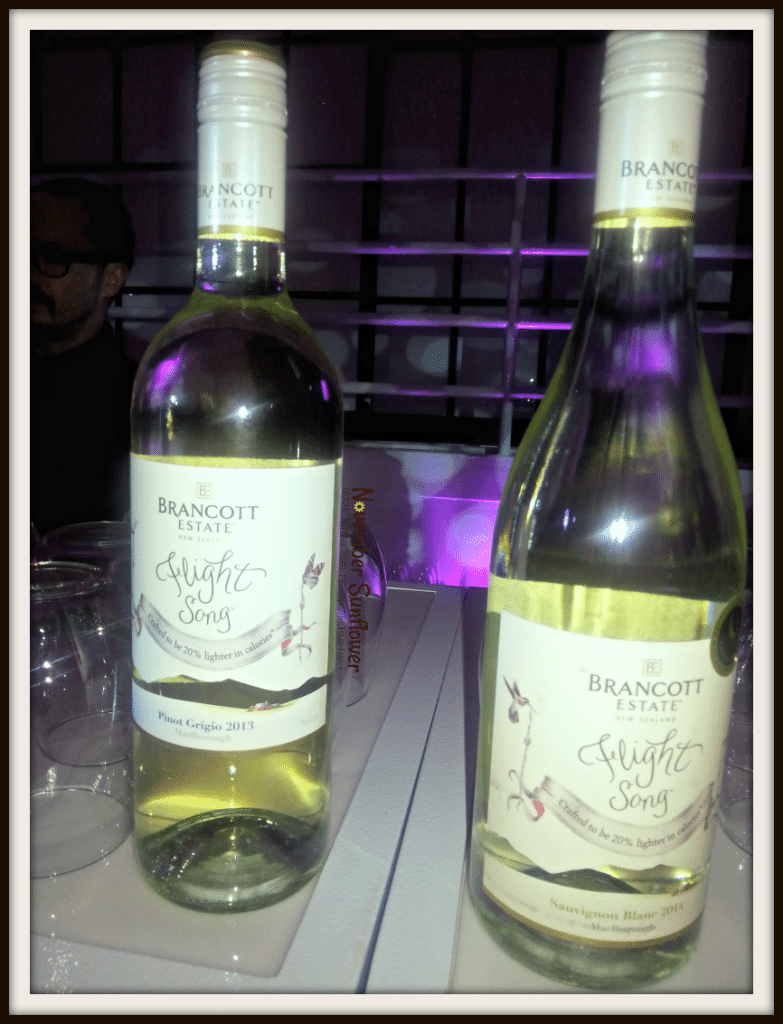 Instead of wasting a huge wine glass of the wine, I headed to the tasting table. The girl manning the table was such a sweet girl, and totally understood wine isn't for everyone! She made me feel very comfortable, and didn't push me at all to "just give it a try" like so many other companies do at these events. It stood out in my mind, and I asked how the wine tasted from other attendees. EVERYONE seemed to love it, so I have no problem bringing up Brancott Estate to people when they ask about trying a new wine, not the same old, same old, they've always drank.
Sometimes, brands stay with you based completely on "the people" and not just "the product."