Avocado is one of my favorite foods. It's rich, creamy, and so versatile. It's replaced mayonnaise in most of my sandwiches, including tuna salad, egg salad, and chicken salad. It's pure awesome. I can eat it any which way it's given to me. Plop an egg in the middle, and I'm a happy camper. Well, as long as the egg gets cooked! I've got another Pinterest victory with a recipe for Avocado Fried Egg.
It's so simple to make, because you just cut the avocado open, take the stone out of the center, and carve a little more room into the center so you can crack an egg into it. The key is what you season the egg with. A little salt, little pepper, and for me, I left off the Cayenne pepper and cheese. Then you just pop it in the oven, and wait for it to be done! Super simple, and you can get all the specifics with the recipe I found on Pinterest for avocado fried egg.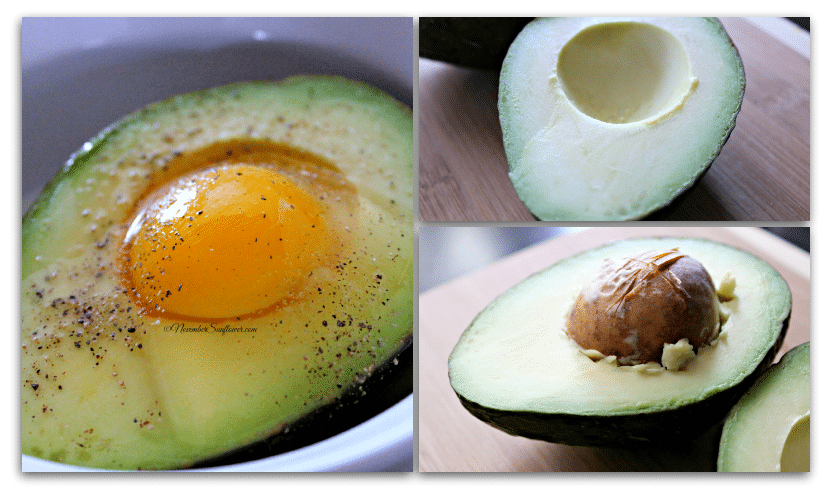 When it's done, it looks a little something like this….
It's a great way to start the morning off with plenty of protein. Healthy protein, with healthy fats! Definitely scored with this one, and I'll be using this for lunch often, since my breakfast of choice is usually a protein shake, or, let's be honest, a cup of coffee.