All this time, I was wrong about Stew Leonard's. I was under the impression Stew Leonard's was priced out of our family's budget. I was so wrong! It's prices are comparable to big chain grocery stores high quality meats, cheeses, seafood, and pretty much everything else they sell.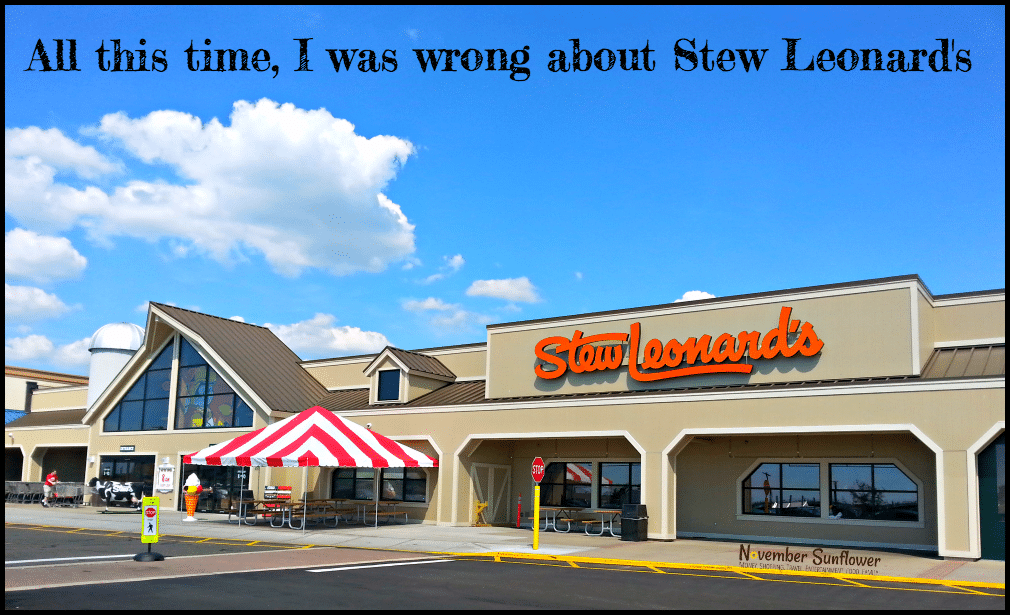 All this time, I was wrong about Stew Leonard's
Stew Leonard's stores are fairly new to Long Island, and the New York area. The brand started in Connecticut, and I remember the commercials on the radio. Stew Leonard's distinctive voice from my youth, the one I thought was Stew Sr. isn't Stew Sr. I recently found out, the voice is Stew Jr.'s voice!
Stew Leonard's first New York location wasn't close enough to shop at on a regular basis. However, now it's in Suffolk County, Long Island. Just down the street from where Mr. Sunflower works. Yet, we still didn't go into the store. Why? I figured Stew's was another overpriced specialty place. I figured it wouldn't fit into our budget, so we stayed far away from the store.
Stew's isn't overpriced at all
Turns out, I was wrong about Stew Leonard's. I figure, if I thought the prices were too high, others must think the same thing, right? Long Island, I'm here to let you all know, shopping at Stew Leonard's won't hurt your budget. They, too, have great sales! You can use coupons at Stew's. Plus, the quality of the products they sell, are superior to most local grocery chains. Don't believe me? Head to the store in Farmingdale to sample the:
produce
breads
cheeses
and a variety of other items
At Stew's, the store employees allow you to open packages in the store to sample the products. Just ask!
Prices are on par with other grocery stores
When I returned home after a visit at the store, I showed Mr. Sunflower all the photos of the prices of their meats, seafood, cheese, and dairy. Let's say he was impressed.
High-quality products at Stew's
Thankfully, the food quality sold at the store is high. A trusted team of butchers meat in the store; an amazing team handles the seafood; well-trained hands make fresh mozzarella; and the food in the buffets are all made on-site in Stew's kitchens.
All that pales in comparison to the bakery at Stew's in Farmingdale. Lord, give me strength. The bread made me weak in the knees, and my son, the bread connoisseur sampled the french bread. He asks for it every day, wondering why Daddy doesn't come home with it every night when he returns home from work!
"Daddy, the store is right down the street from where you work, you should bring that bread home every night!
All I can do is nod in agreement! The kid knows his bread, and he's spot on with Stew Leonard's bakery department. Those bakers start baking at 'dark thirty' in the morning, and are there baking up a storm throughout the day. Cookies, cakes, breads – oh my!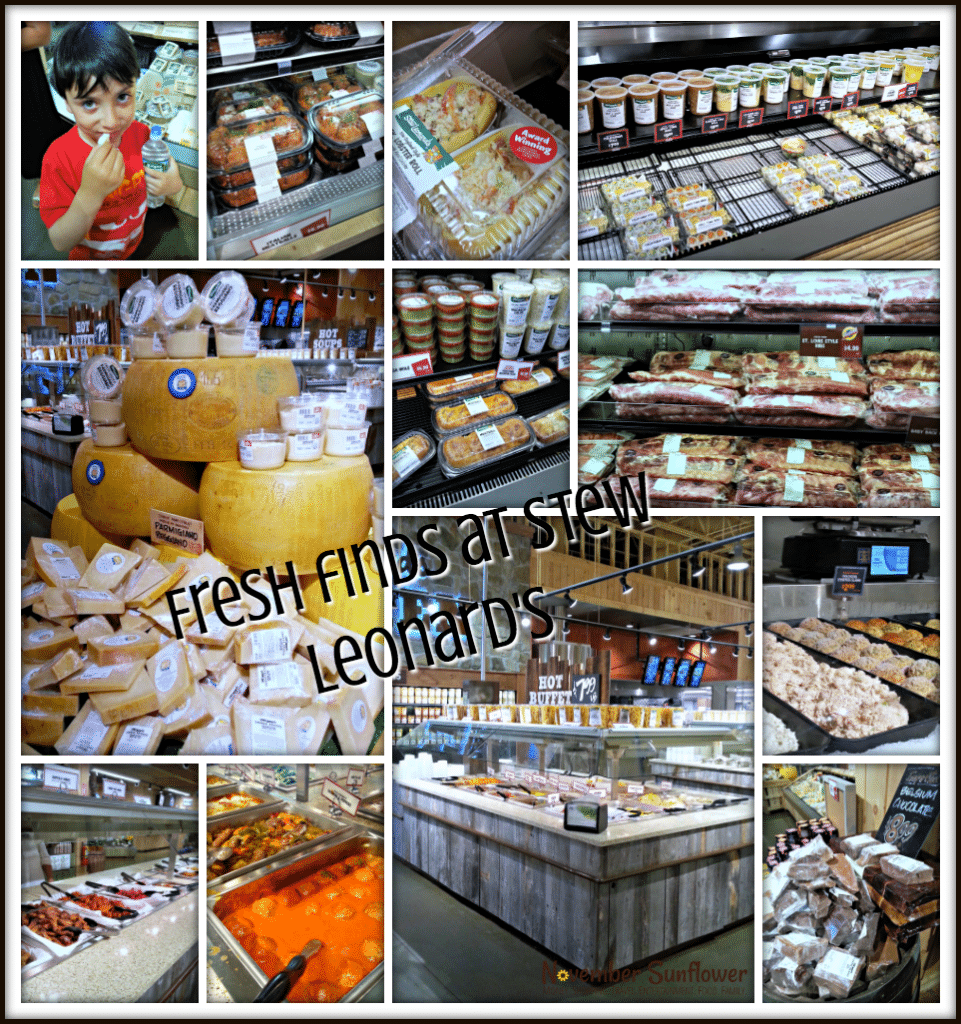 Stew Leonard's stores need to come further out to Eastern Long Island
All I can say is this: Stew Leonard's sells high quality food, with prices on par with all other stores you'd shop at. The fresh veggies, and fruit, last longer than the products purchased at many of the stores Mr. Sunflower shops at, too. The fresh made dips, like guacamole and salsa, taste fresh and vibrant. If you want quality butcher shop meat, Stew won't let you down.
The only downer about Stew's? The most Eastern store location is in Farmingdale. We need more further East, Mr. Leonard! There's plenty of empty stores closer to where I live, that's for sure. Come, take over one of those abandoned stores, and bring life back to our communities! Please!
Want to learn more about Long Island? Visit November Sunflower's Long Island section!