Disclaimer: I received this product for free from Smiley360 in exchange for my honest review. You can join Smiley360 at www.smiley360.com, and give your opinion, if you like! For now, for this post, it's all about what I THINK about my sweat…..and how Dove handles it. Get ready!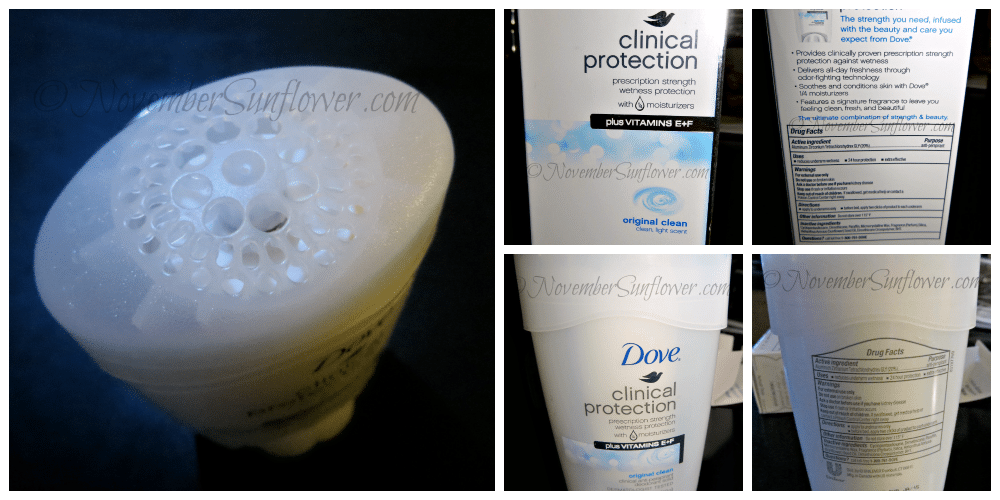 I sweat. You sweat. We ALL sweat. Is it pretty? Never. Is it a part of life? Always. Well, almost always…..there are some people out there who aren't able to sweat, and that's a far bigger problem than all of us that can sweat have. So embrace your ability to sweat, because the alternative isn't all that much fun. Look it up, it's a fact, some people are unable to sweat, which is a real problem.
Now, if you're like me, and you sweat…..quite a bit, it might be time to try out Dove Clinical Protection. It's powerful, yet delicate. What the heck does that mean? Simply put: it keeps me dry, but it doesn't kill my sensitive skin under my arms. It doesn't get it irritated, even after I've shaved under my arms and put on the antiperspirant right after I'm done shaving. There's no stinging feeling, like other brands cause. It smells nice, too.
What I'm not excited about? It may not have Aluminum Chloride, which seems to be the devil to our health, it does have Aluminum Zirconium Tetrachlorohydrex GLY. Apparently, ALL aluminum are bad for your health. Studies are all over the place linking it to breast cancer, and a few other issues. Unfortunately, most antiperspirants have some kid of aluminum in it to help combat the sweating that happens under your arms. Yes, there are a few options that do not, but there aren't many, and most of the other options don't work that well. At least not on me.
With Dove Clinical Protection, I don't have to use a whole lot of it, so at least I'm not using a huge amount of the aluminum, because it's just not necessary with this product. Just a little smidge of it under each arm in the morning, and you're good to go for the entire day. My days consist of running around with two kids, in pretty hot, sticky weather on Long Island. It holds up. I spent an entire hour, in 90 degree heat at Times Square in Manhattan. There was no shade. The ONLY spot I didn't sweat? Under the old arms. Learn more about Dove Clinical Protection, and make an educated choice for your armpits!
At the end of the day, the product works, it smells really nice, and it doesn't dry out, or sting, my skin. It's now my top choice, because I need antiperspirant, and this one is top notch. If you're worried about aluminum, this isn't the product for you. If you use regular deodorants out there, and don't think about the aluminum, try Dove Clinical Protection. I feel it'll win you over, for sure!
For a little savings help, head over and become a Dove Insider, so you're the first to find out about coupons, and information about all Dove products!