Disclaimer: I was a guest of the Fashion Forward conference in New York City on September 11, 2013. It was held at 404, which is located at 404 10th Avenue. Pretty original in naming the place, right?!!!
If you've ever put on a pair of jeans that fit you perfectly, you understand the statement "jeans I'd want to sleep with." I'm not talking sleep in, I'm talking if they were a man, you'd sleep with them. I've  found the jeans I'd love to sleep with. I couldn't be happier about it!
Let me backtrack and give you the full story. As a writer, and a blogger, I get the chance to attend some pretty cool events, and conferences. I may not be the biggest blog on the block, but I do get around……and branching into more fashion inspired writing fits in with my shopping smarter theme of this here blog, November Sunflower! I snapped up the chance to be a part of this year's #FashForward event. I mean, it wouldn't disappoint since Getting Gorgeous and MomTrends were both part of the event!
Boy am I glad I made the trip into NYC on one of the most difficult days to be in the city, September 11th. It's a bit nerve-wracking when you head into the city on 9/11….but inspiring to be able to see so many people come together for the day at the site of the Twin Towers. Yes, I still say that, because when I close my eyes and picture the New York Skyline, they are still there. I will always call it the site of the Twin Towers. In any event, Fashion Forward was phenomenal.
It was where I learned that brands really don't mind when you contact them to partner with them. I also learned that if you really want to make a great impression, just ask them what they would like from you as part of the partnership. Just ask. It's that simple! There's tons more I learned, it would take me days to share all of it, and I just don't have that time – I have to get some partnerships to enhance this blog, right?!!! Fashion Forward is also where I found amazing brands like New Balance, Gilt, GM Motors, and many more.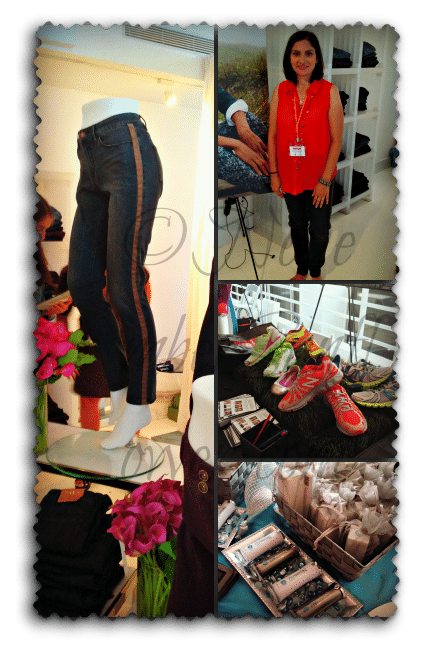 However, the companies that really stuck in my mind and stayed with me? Kiwi Crate, Nerium, Keepy, and the one and only, Coldwater Creek. My cousin uses Kiwi Crate with her son out in California. He loves his monthly box of crafting. It keeps him entertained for a good amount of time, and gives her a much needed break! I'd never heard of Nerium before, but it's something I'm so glad I found! Skin Care for those who want to fight the signs of aging, but have limited time to do the fighting! Simple items, simply fabulous. Keepy is going to blow your socks off – it's a fantastic app that allows you to really bring your child's artwork, schoolwork, and more, to life and share it with loved ones! But what took the cake for me was one of my favorite companies of all time. I've been shopping at Coldwater Creek for many years. More-so when I had money, you know, prior to having kids. However, I'd never gotten jeans from them before. These jeans I'd love to sleep with.
As soon as I put them on, I knew I was completely in love. They felt like I was wearing nothing, yet something. The material is luxury, and the Tuxedo stripe up the side of the jeans…..LOVE IT. If I want to cuff the bottom, it looks great. If I don't, it looks great. I can wear them to drop the kids off at school with a t-shirt and sandals, or to an event with a great t-shirt, fitted jacket, great jewelry and a pair of heels. Heck, I could wear them to bed. I didn't want to take them off, but I had to give them back so other people could try them on.
When I say shop for quality, this is the type of jean I mean. The price tag is higher than a regular pair from Old Navy, but these jeans will be with you for 20 years, or longer. Totally in love, and I cannot wait to get a pair of my own! Here's a little tip: as always I'm sharing my referral link, so you can use Mr. Rebates to shop through, and you'll earn 4% cash back, plus you'll probably score a coupon, too.
So in love…….