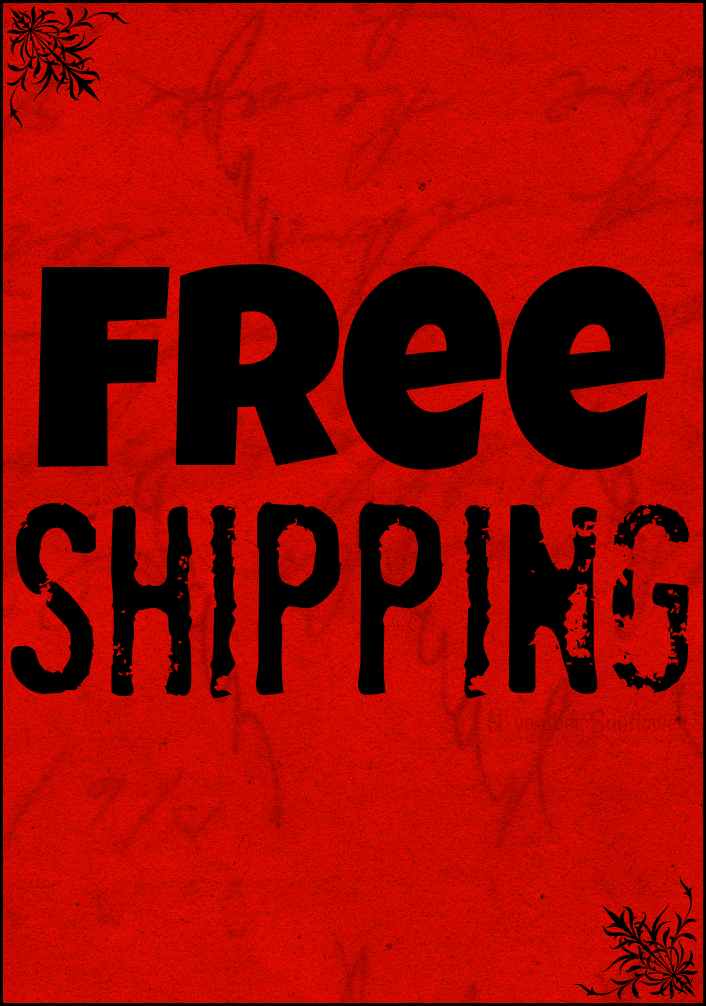 Sometimes, you just want to get all the Free Shipping deals, and not be bothered with hunting through a Cash Rebate site. I get it, sometimes time is limited, and you need to buy something super fast. There's just no time to strategic shop the right way when you're first starting out. It can take time to be lightning fast, I get it. No worries. Until you're up to snuff, you can cut a few corners. NOT A LOT, but a few.
Free shipping is a necessity when I shop online. Sometimes you just want free shipping. It's the best way to save QUICKLY when shopping online, and when I do my shopping, after I've checked for the lowest prices with my price comparison site, then go to my cash rebate site I love, track down all the coupons that I can find and factor in the cash back percentage, the store might not have free shipping. What's a girl to do?
Well, this girl goes and starts looking on her favorite cash rebate site under the FREE SHIPPING coupons, see who's offering free shipping that works with my cash rebate site, and checks to see if the free shipping option, and cash rebate, will be the better deal than what I found through the price comparison site.
Confusing? Let me attempt to get this down in easy steps:
Regular Shopping Trip
Price Comparison website
Find best price for what I want to purchase
Go to Cash Rebate site
Find store, then locate what coupons are available that work with my rebate site
Locate the item, and that fantastic price I saw it listed at on the price comparison site (normally I have the product's id number to go by)
Store USUALLY has Free Shipping when you hit a certain check out total, or it's always free
ADJUSTED Shopping Trip
Follow all the steps above, but get to 6 and find out shipping is a WHOPPER. There has to be a better way to save.
Since the Cash Rebate site didn't have any coupons for free shipping that worked with their site, now's the time to branch out and hunt on other sites, such as those dedicated to Free Shipping codes!
Go to FreeShipping.org
Look for a free shipping code, or coupon, to use with your order. Many times, when you use a free shipping code, it saves you more than what the cash rebate, and discount, and the low price from the price comparison site found for you
Of course, there are just times you don't have time to spend, and you just want to find the free shipping, because that's normally the best way to save at the store you love to shop at. Just head to freeshipping.org. When you start there, if you want to shop by PRODUCTS, you can use FreeShipping.org, because it's in business, or rather "partnered" with PriceGrabber.com, another price comparison website.
Here is my FAVORITE part of FreeShipping.org. It's not even the coupons, or codes, it's the TRACK a PACKAGE feature they have on their site. It's so cool. It doesn't matter what store you ordered your products from, if they send you a FedEx, UPS, or USPS number for your package to be tracked, you can go right to FreeShipping.org, plop the code right in there, and it Track It.
One stop tracking. LOVE IT.
Related articles