Stomach issues. They always hit at the worst time. The cramping, bloating and overall "blahs" always seem to happen when my schedule is the busiest. You know, when I'm running around with my son ALL DAY LONG. I wake up, my stomach is just gurgling and burgling and ready to let me down in every way. It's not a fun, or pleasant time.
I'm super grumpy, sluggish, and on edge. Doesn't make for good times when traveling around town with my not quite 3 year old. A recently potty trained almost 3 year old. By recent, I mean it took me from July to SEPTEMBER to make sure he fully understood he had to go on the potty EVERY TIME. He wasn't allowed to pick and choose when to use the potty.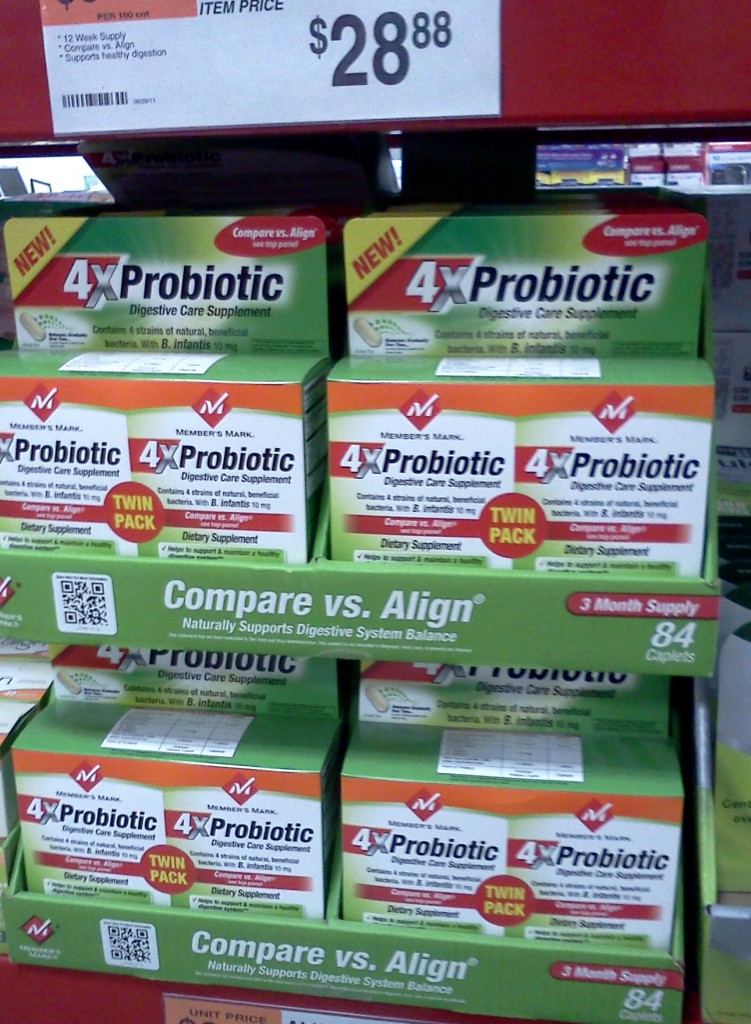 Create a healthy gut by focusing on digestive health
I'm not that poster child for Digestive Health, but I hope to be by the end of this "experiment."
Honestly, I had seen on television it was important to have a probiotic in your arsenal of supplements. Not just take them once in a while when trouble was brewing, but to have it EVERY DAY. It's important to stay regular, especially if you want to keep yourself feeling good and staying regular! Then I remembered those silly commercials for that Activia yogurt with Jamie Lee Curtis. Unfortunately, I'm not a huge yogurt lover. I also wasn't up for waiting over a week for it to kick in to help the bloating, as well as the overall ICKY feeling my stomach constantly gave me.
Probiotics is bacteria that helps maintain a healthy digestive system. Simple, right? However, there's a lot of bacteria in the world. How does one know which ones are the good ones? I had no clue, so I checked out a few sites, Google'd up a storm, and came to find out the one most Gastroenterologists want you to take is Bifidobacterium infantis.
Member's Mark
I did a search online and found a bunch of choices and then lucky me, I got the chance to check out Member's Mark 4X Probiotic Digestive Care Supplement! It could be found at Sam's Club, which I had wanted to check out for months as it is not far from where I live. Along with picking up the probiotic, I wanted to check out the store.
Member's Mark 4X Probiotic Digestive Care Supplement has FOUR strains of natural beneficial bacteria. One of them is the aforementioned, B. Infantis and the other three:
Bifidobacterium longum
Bifidobacterium bifidum
Bifidobacterium lactis
Totally awesome, right? I thought so. Off I went to pick it up at Sam's Club. Just me and The Boy.
Sam's Club
Rainy day aside, it went smoothly.
We got our free day pass to check out the store.
The Boy enjoyed walking around and loved seeing all the holiday stuff.
Then we checked out with our Member's Mark 4X Digestive Care, which is $28.88 (a little more for me as I wasn't a member of Sam's Club, just an inquisitive soul with a child who wanted to GO HOME).
Since my stomach was all riled up, I figured I'd start up my digestive health ASAP. I opened the box and found a nice surprise. They actually package it with the days of the week on there! Awesome for me, because there are always days when I cannot remember if I took my Omega-3's.
To read about my progress, please head over here –> Member's Mark update
Disclaimer: This shop has been compensated as part of a social shopper insights study for Collective Bias. My thoughts, opinions and experiences are ALL MY OWN.