It's January, and the resolutions have been made. Eating healthy. Working on fitness. Just FEELING BETTER! The resolutions may not have been written down, and made official, but they're always there, circling around your head like gnats. Right? A lifestyle change is always a part of almost every person's resolutions for a new year.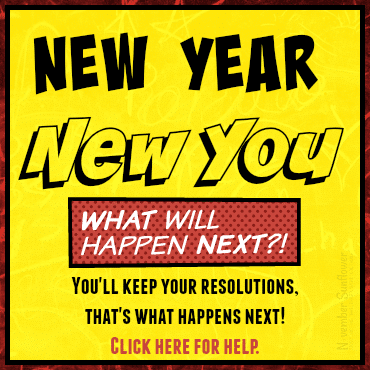 New Year, New You: Resolution Keepers
Let's be realistic right now. Let's ask the obvious question: how many of us out there are resolution keepers? Really? Do we commit to eating healthy? Do we stop at nothing to work on our fitness? Do we go back to complaining we just aren't feeling great, as we stuff our faces with processed foods while sitting on the couch?
Who's tired of being a resolution failure? Instead, let's be resolution keepers! What's one simple change that can be made, that makes a huge difference? Drinking wate. It's a change anyone can make, and it starts with getting a fantastic GLASS water bottle, like the Recycled Glass Water Bottle below. Yoga is another great way to make a change in your life – and you'll need some gear to make it happen. It's not a lot of gear, perhaps start with a Black Blue Ice Yoga mat, like the one below, and some yoga pants? If you can't handle just drinking water all day, maybe start using detox tea, there's a few listed below!
The key to sticking with resolutions, and really being a resolution keeper: keeping it simple. What's that mean? It means change ONE THING in your lifestyle each week. Let's say you drink a ton of juice, and soda on a regular basis. Every day, it's just juice and soda. Replace TWO of your soda/juices with water every day for a week. If it goes well, replace ALL of your juice/soda with water the following week.
If you're feeling brave, change another small thing in your life during the second week of water replacing soda/juice. Do you park super close to the store when going shopping? Try parking further away and walking just that little extra each day. It'll start to get easier, and each week you'll park a little further.
However, if you can't park further away in a parking lot, for whatever reason, then make other adjustments:
take the stairs instead of the elevator
do 20 jumping jacks before entering the shower
before going to bed, do 20 sit-ups
while sitting at the computer, grab a hand weight and while one had is working the mouse, do a little toning with the other arm
while on the phone with colleagues, grab the hand weight and work on the other arm
Small changes are going to start to make a difference, and as you feel better, you'll want to continue making changes. You may even start to look to make more significant changes, because the small ones feel so good. Keep moving forward!