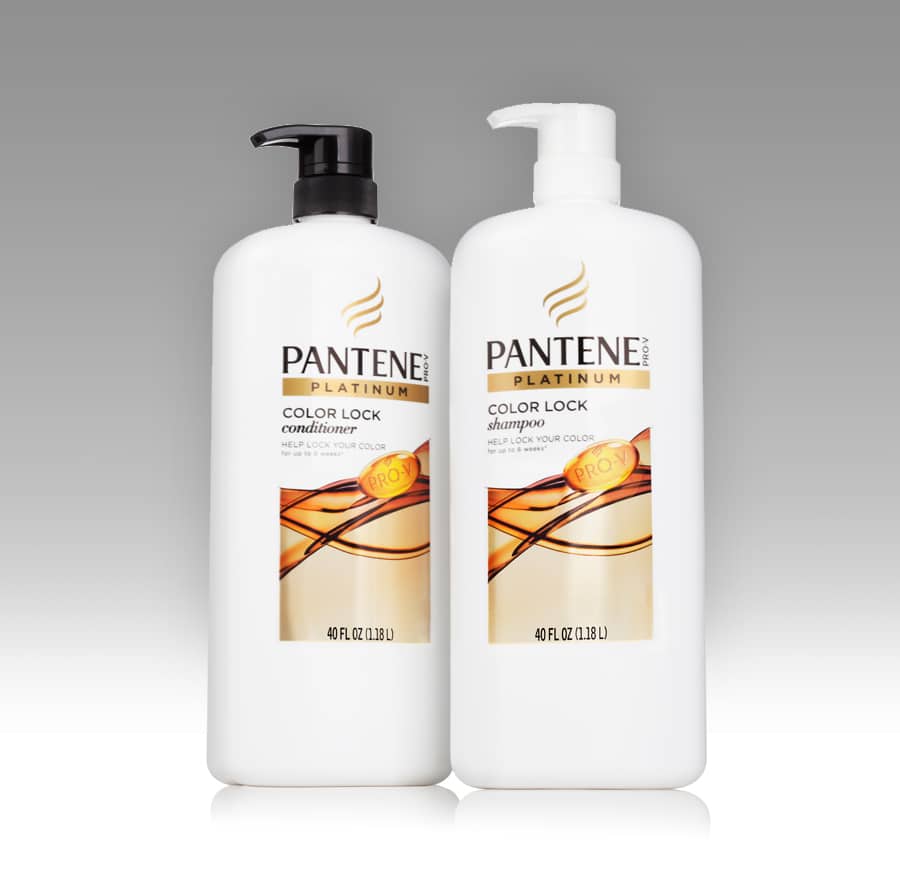 Let me tell you, I spend a good chunk of change to color my hair. I used to grab a box off the shelf at my local drug store. Basically, I used whatever coupon was being offered on whatever brand was on sale. It used to cost me $2 with this method, but my hair would look like garbage about two weeks after I colored it. Didn't matter what brand, the color faded and my hair was dry, damaged and BLAH. After deciding to get rid of as many chemicals in my hair coloring process as I could, I moved to an amazing hair color monthly subscription box, and my hair has thanked me ever since. However, there's still a need for a shampoo and conditioner that can help extend the color just a little bit longer!
Pantene Color Lock shampoo and conditioner
My hair feels healthier using my new subscription box hair color. However, with my stubborn grays, the color does wash out faster than the hair color promises. It's nothing the company can do, it's just how my hair rolls. I've tried a ton of different hair care products to try and extend the life of my color. I have yet to find one that can make the color last longer than 3, maybe 4, weeks. DEPRESSING.
Since I spend a good chunk of change to color my hair, it would be nice to not have to spend $40 on shampoos and conditioners that will provide color protection. It would be lovely if there was something out there with just as much color protecting power, yet not the color protecting price tag that the salon quality products seem to have! It's been a losing battle so far, but at least there's a glimmer of hope from Pantene!
Pantene has created the Pantene Color Lock shampoo and conditioner system, which is available at Sam's Club. The product comes in 40 fl. oz. pump bottles! Now, I have to try it out, of course. I'll be using it for about 6 weeks, to truly see if it works as well as the Nutri-Lock technology claims it does. Nutri-Lock technology claims to work from the hair's core to help provide color protection, and it clearly promises to make that color last for up to six weeks. I'm going to be happy as a pig in poop if this is true, but even if it lasts longer than 3 weeks, I'll be a happy lady.

*This is a sponsored post for SheSpeaks/Pantene Platinum at Sam's Club.