Disclosure: This Hillshire Farm American Craft Sausage shop has be compensated by #CollectiveBias , Inc. and its advertiser. All opinions are my own, and so are the sausage and peppers!
If you know me, and you've been around here for a bit of time, it's common knowledge I'm not a cook. I don't love cooking. I don't enjoy being in the kitchen. I certainly don't enjoy figuring out what to feed people in this house. I can't always have a recipe in my hand when cooking, especially with our schedules in our family. It's summer, so it's full-on grilling season and for me, sausage and peppers works in a bind! No recipe needed. All that's required is to #startyourgrill and throw on some amazing American Craft Sausage from Hillshire Farm, some green peppers, maybe some onions. Grab a bun and DONE. You've got your veggies, protein and carbs all in a lovely bite. Oh yeah, that's what I'm talking about!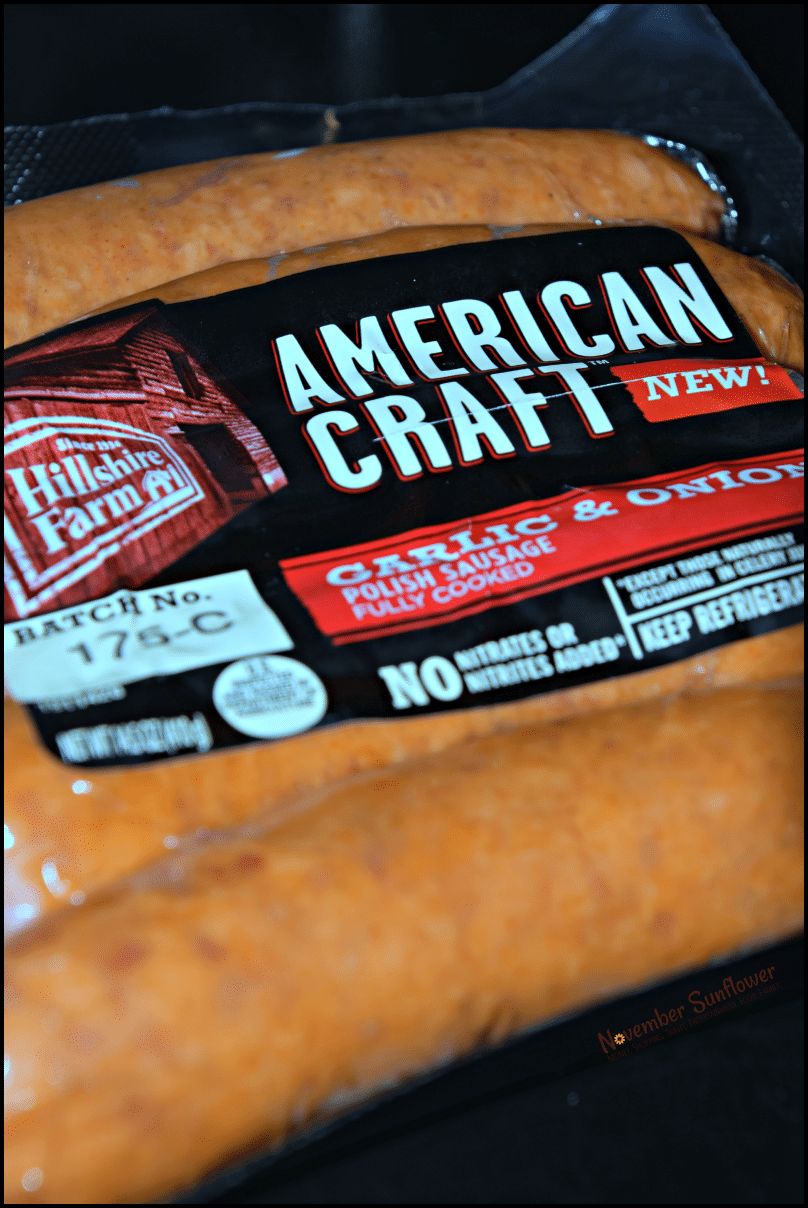 Sausage and peppers
Personally, I love my garlic. If I don't eat it once a day, I go into panic attacks. It's a necessity. What can I say, it's the Sicilian in me. Summer's no different. If I'm using the grill, I go for a sausage that already has the garlic right down in there. If it's got a little onion in it, too, even better. Our family is always on the go, whether it's during the school year, or over the summer. We've got sports, camps, activities, swimming and just a huge social calendar. When I say "we've got" I mean my kids have it. I'm just the driver….. it's a glamorous job, I know.
Meal times become a bit chaotic, because a lot of the activities the kids have are happening right during the hours of the day normal families eat dinner. Every.Dang.Day. Mommy sometimes runs out of time, or runs out of pre-cooked meals that are normally stockpiled in our Tupperware in the freezer. Sue me, I'm not perfect. I often forget to take inventory. However, there's always a solution to every situation. Especially when you've got a Stop & Shop nearby, and in that Stop & Shop is a beautiful little refrigerated section that houses Hillshire Farm American Craft Sausage.
Yes, there's three choices: Smoky Bourbon, Garlic Onion and Jalapeno Cheddar. However, like I said, if I can get my garlic into me without having to do extra work, I'm going for the easiest route possible. You guessed it, the Garlic Onion sausage is my flavor of choice. Truth be told, I could stick a fork in it right off the grill and just sink my teeth into it….nothing else required.
Delicious? Yes. Civilized? I'm told not so much. Instead, I get myself some green peppers, and some onions, going in a pan while the hand crafted sausages made from the best cuts of 100% pork, are grilling away.
I pull out a plate, because I'm told that's good manners. I slap a gorgeous bun on the plate and wait patiently for my 100% pork sausage and peppers to come together……so I can eat, because at the end of the day, that's what I really love to do! Eat exceptional flavor. Never off my fork, but always, like a lady, from my robust bun!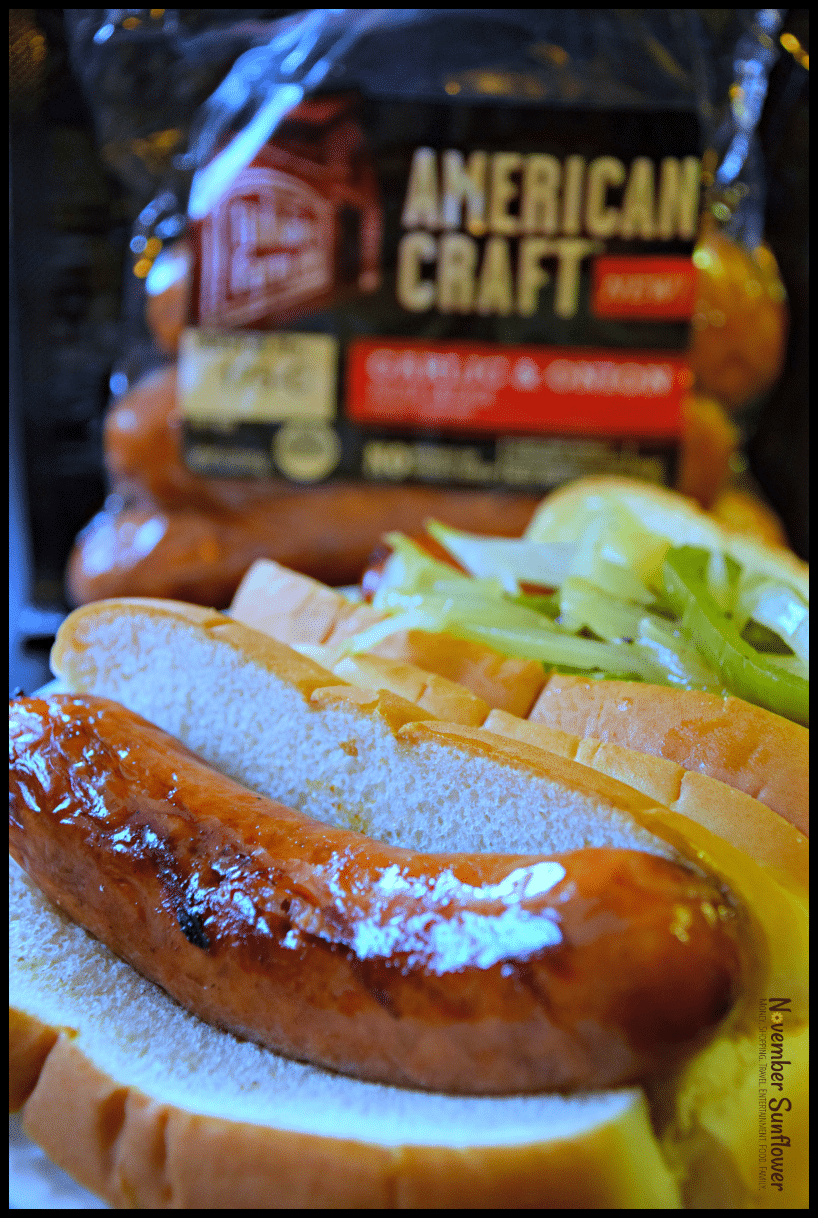 You're thinking to yourself "Self…it's from Stop & Shop? It's in a package in the fridge section? This girl has lost her mind eating this sausage!" You would be so wrong. You'd never know it wasn't from a butcher. The flavor! Imagine if you will the crisp snap when you bite down into it, and the juicy taste of garlic and onion just dripping down your chin. It just tastes like summer, and backyard BBQ's, jammed into one link of sausage. Plus, the added bonus of no nitrates, or MSG, makes it all the more tasty. Where were these when I was pregnant with the kids? And no, I won't be having anymore just to feel better about eating sausage while pregnant! I'm enjoying them just as I am – the mother of two!
Special note: All photos within this post were taken with the Nikon D3300, using the AF-S DX Nikkor 18-300mm f/3.5 – 6.3G ED VR lens. Visit Nikon to check out the full line of Nikon Cameras and lenses.