Glasses. I don't wear glasses to correct my vision. I do wear sunglasses, though! I've got lots of pairs of shades. All. Over. The. House. It drives the husband nuts. Everywhere he goes, there's another pair of my sunglasses. Honestly, when I buy them I don't really think about much anything else, but that I need sunglasses. My thought process has changed after being introduced to Warby Parker. Have you ever heard of their buy a pair, give a pair program? NO? Well then, by all means, keep reading!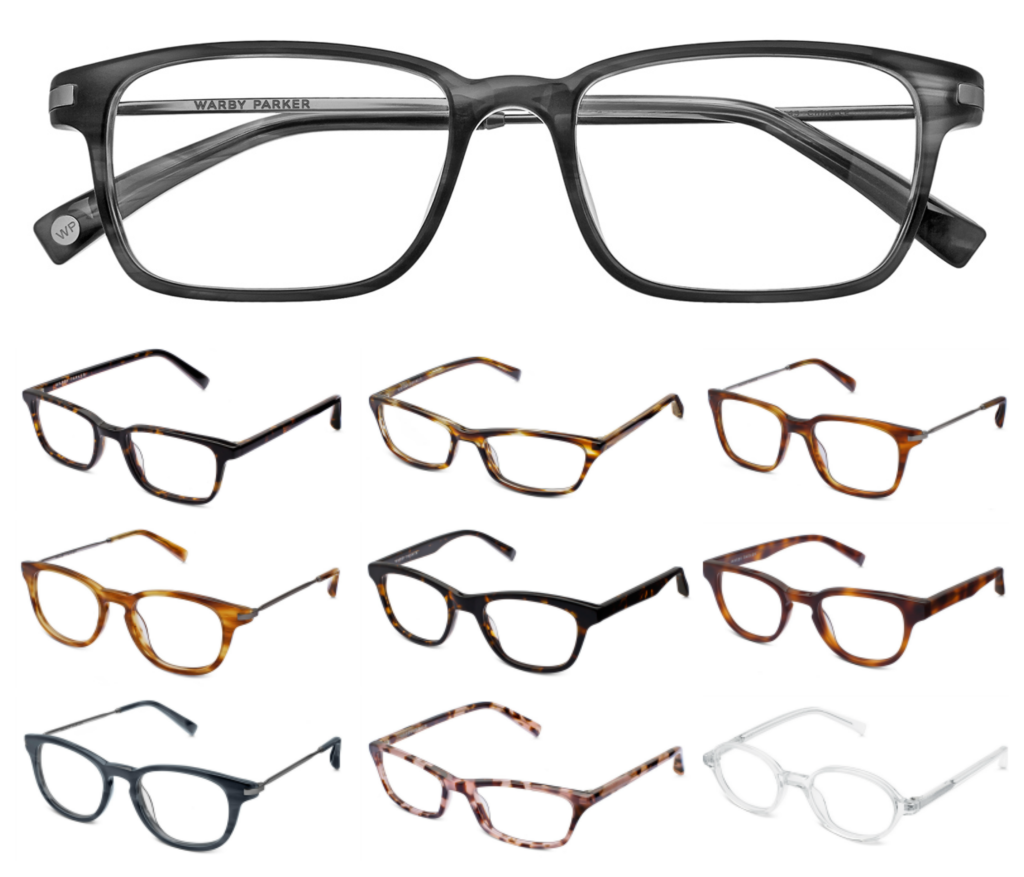 Buy a pair, Give a pair
Warby Parker has an amazing program called Buy a Pair, Give a Pair. Are you wondering "What's the program do?" Let me be the one to share the whole kit and kaboodle with you! First, people shop for and buy a pair of Warby Parker glasses. Warby Parker then donates the number of glasses sold to their nonprofit partners, which covers the cost of sourcing the number of glasses. Once the donation is made, the nonprofit trains men and women to give basic eye exams, as well as how to sell glasses to their developing country's communities, at affordable prices.
The trained individuals spread awareness, and they also bring the eye care training to the communities they live in. Warby Parker is not just shipping these products to the developing countries, they're making a difference by providing the glasses to the nonprofit partners, so the partners can save money on producing glasses. Instead, they spend their money on training people from these communities! It allows them to sell the glasses at super, dirt cheap prices, and provide eye exams, which means they're making a living.
Warby Parker wants to be a company that helps establish a sustainable solution, instead of donating everything and contributing to a culture of dependency. I can get down with that train of thought.
New Fall Collection at Warby Parker
Whether you're like me and only need sunglasses, or if you're someone who wears glasses to correct your vision, you're going to  be able to find gorgeous glasses on Warby Parker. What makes Warby Parker a class act, is the free trial try-on. They'll send you up to five pairs, non-prescription of course, glasses for you to try on at home. SWEET! If that's not working for you, just do the virtual try-on right on the website. Super easy, works great, and no worrying about having to send the free trial pairs back!
My only downer moment? In the sunglasses area of the website, customers can get prescription lenses for the various styles of shades. However, in the optical section of the site, customers can't get tinted lenses to create a pair of sunglasses out of the frame. There's no option for non-prescription in the optical area, at all. Many people love to score a great pair of frames, without a prescription, for fashion purposes. It's just not possible with the optical frame collection. Sorry folks!
However, keep in mind, every pair of glasses in every collection, is part of the Buy a Pair, Give a Pair program. The newest Fall Collection being introduced TODAY on Warby Parker, will also be part of the program. Bummer for me is there's no sunglasses in the newest collection, but there's still a fantastic selection for all of you guys out there looking for prescription glasses!
Check out all their collections, including the brand new fall collection at WarbyParker.com. I think I'm going to be heading to one of the NYC locations to try on some of their aviator style sunglasses. Knowing I'll be helping bring glasses to those in need makes it so much sweeter to purchase brand new aviators for myself. That's how I'll slide it right by the husband….
Head over, and Buy One Give One.