Disclosure: This post is a sponsored post for which I received monetary compensation. The opinions are my own and were not influenced in any way.
When I head to the store to shop for my kids, there are times I kind of….. cringe. The thought of the things they want children to wear makes me physically cringe. I look around and see thongs for little girls, skirts cut way too short, and things too revealing for my almost 8 year old daughter. She's grown so much since last fall, shopping for fall style fashion is a necessity this year. The cringe set in…. until I remembered: Carter's has age-appropriate clothing for not just Little Miss, but also The Boy!
Carter's Fall Style Fashion
Whenever I walk into one of their 500 stores, I know for a fact I'm going to find amazing quality clothing for the kids. Age-appropriate is half the battle, quality for a great price is the other battle. As in every other area of my life, when I shop, I shop for good quality at good prices, and of course, COUPONS are a must. Carter's is no different.
Carter's isn't just for babies
I know, when you think of Carter's, you think of one piece footie pajamas for babies. It doesn't conjure up the image of your six year old wearing killer clothing, at great prices. I get it. I know! Just forget sometimes, until that light bulb goes off, or my daughter reminds me "Mom, we can always find something at Carter's. They have the best dresses!" We're lucky, since both my kids are still rather petite for their ages, I can still shop there. Both of my monkeys wear about a size under their ages, and in some cases, two sizes younger. Even better? In the coming years, since Carter's is now going to be selling sizes 7 through 12 in 62 stores, and online, my kids will have age-appropriate clothing for many years to come! Let's hope they don't have a gigantic growth spurt. That. Would. Suck.
Shopping at Carter's for Young Girl's Fashion
Little Miss is all about dresses, and she's a fan of pairing her dresses with leggings and sweaters, so she can wear them further into the season. She's smart with her clothing, for sure. Given the choice, she'll wear a cute dress with a patterned legging and many times, a super cute high top sneaker. The more sparkle on the sneaker, the better. She runs through the store and pops everything off the shelves, and racks to show me just what she'd love to buy!!!
If I could buy her the entire store, I would. However, Mommy has a budget, even with amazing sales happening all the time at Carter's.
Carter's Store Picks for Boy's Fall Fashion
Now, the boy. He's just as into shopping for clothing as his big sister. He couldn't resist showing me his favorite shirt that we HAD TO BUY!!!!!
But again, we can't buy everything the kid wanted. However, this one he dragged around the store and INSISTED on getting for school. I relented, and he got that shirt, plus a whole lot more! Active wear, and a jacket with camo accents on the inside – TOO CUTE. How could I say no, look at this handsome boy (after a much needed haircut – seeing him on Instagram while shopping at Carter's made me cringe again, so we headed to get the hair cut before we modeled for the camera.)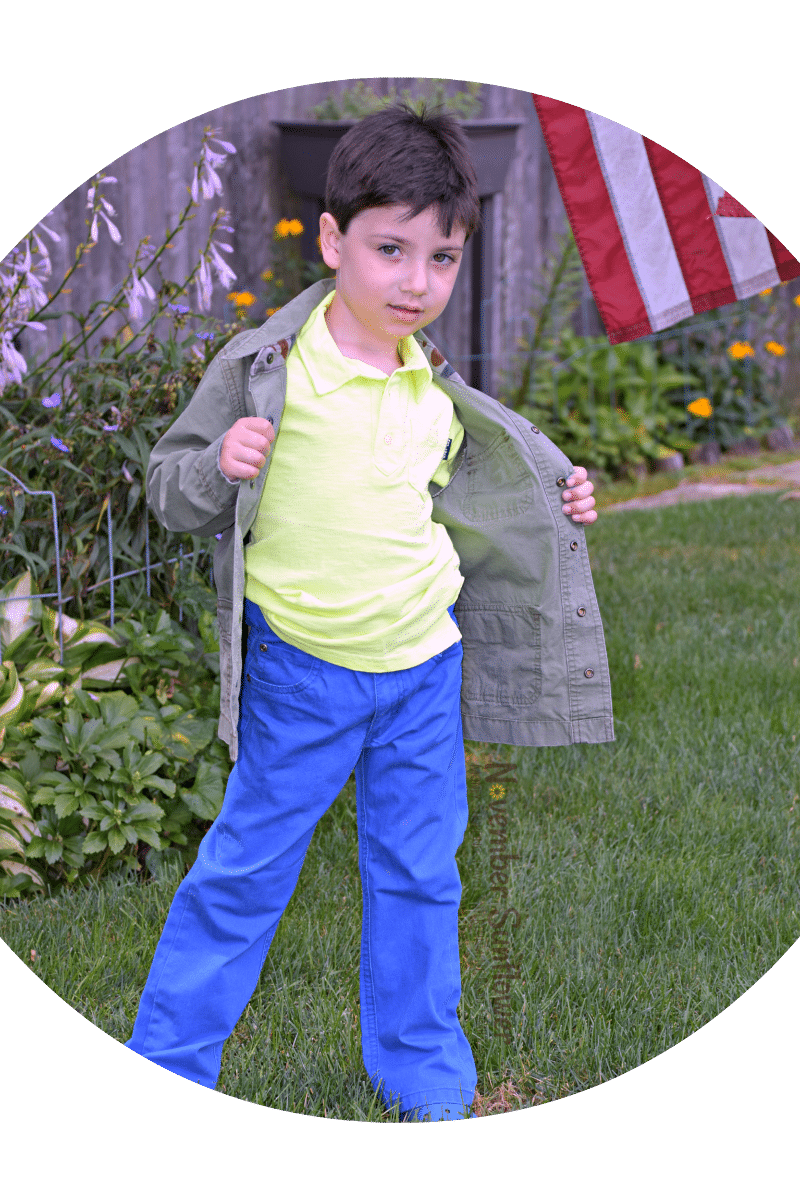 It's impossible not to find the best outfits for the kids when you're at Carter's! If I worked there, I'd go broke from buying everything for the kids as it showed up in the store! Carter's sets trends, they don't just follow them. Camo is so versatile for boys, and girls. Throw your little miss into a floral dress, a camo legging and some cute sparkly sneakers and she's ready to rock her first day of school! Any boy would look adorable in a bright shirt, like my son, and a fantastic jacket with just a touch of Camo on the inside. Activewear is a must for young boys, and the brighter the colors, the better to pick them out of a crowd!
GIVEAWAY TIME!!!!
(GIVEAWAY ENDED – WINNER CHOSEN)
Now that you've seen my kids' choices, plus a little bit of what we checked out in our local store, you can enter to win a $50 Gift Card of your very own!
One winner will be chosen, and contacted within one week of the final entry date. Prize will be sent within 4 to 6 weeks after winner is announced.
What are you waiting for? ENTER NOW!
Special note: All NON-INSTAGRAM photos within this post were taken with the Nikon D3300, using the AF-S DX Nikkor 18-300mm f/3.5 – 6.3G ED VR lens. Visit Nikon to check out the full line of Nikon Cameras and lenses.