Free outdoor music is a huge benefit to living on Long Island. We're lucky enough to enjoy amazing concerts with our families, and our friends, and we don't have to worry about paying a dime for it. It's probably rolled on up in our taxes, which we pay so dearly for, but hey, let's not think about it that way. Let's just enjoy the free outdoor shows happening across Long Island this summer.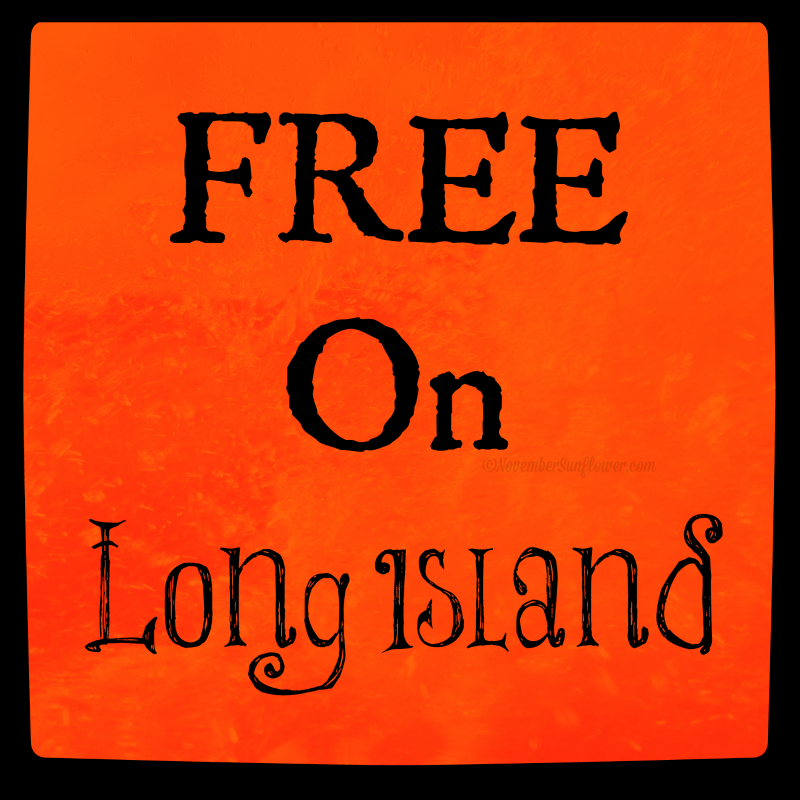 Free outdoor music in Nassau
Noon to 2PM on Wednesdays between July 9th and August 13th: Noontime Concerts on Hempstead Turnpike and Merrick Avenue at Eisenhower Park. Fields 6/6A.
7/9: Southbound
7/16: Manhattan Skyline
7/23: Stan and Edie
7/30: Barbara Harris and the Toys
8/6: New Vintage Big Band
8/13: Six Gun
7:30PM June through September: Lakeside Theatre concerts on Hempstead Turnpike and Merrick Avenue at Eisenhower Park. Fields 6/6A.
6/1: Indian-American Night
6/6: Oldies Night with the Marcels
6/8: Israeli-American Night
6/9: North Shore Pops
6/13: Taylor Dayne
6/14: Caribbean Festival Night (2PM to 9PM)
6/20: Jay Black and the Del Satins
6/21: Dean Karahalis and Concert Pops of L.I.
6/22: Greek-American Night
6/23: Italian American Night
6/24: Reach for the Stars Finals
6/27: Polish-American Night
6/28: TD Bank's "Celebrate America" Fireworks and Show (5PM)
6/29: African-American Night
6/30: Russian-American Night
7/2: Swingtime Big Band
7/3: Mike Delguidice and Billy Joel Band
7/5: Neil Berg's 100 Years of Broadway
7/6: Punjabi American Night
7/7: German-American Night
7/11: Oldies Night with Jay Siegel's Tokens
7/12: TBA
7/13: Armenian-American Night
7/18: "Young Frankenstein" by Plaza Theatrical Productions
7/19: Robert Davi Sings Sinatra
7/20: Colombian Night
7/21: Harry Chapin Tribute
7/25: TBA
7/26: Fresh in the Park
7/27: Children's Day, rides from 1 to 4PM; "Beauty and the Beast" on the lawn at 4PM
7/28: Scandinavian American Night
7/29: Ballet Showcase
8/1: Creole Night, 5 – 9:30PM
8/2: Salute to Vets with Tony Orlando and USO Troupe, 6:45PM
8/3: Chinese-American Night
8/4: Irish-American Night
8/8: Long Island Philharmonic
8/9: Super Diamond Neal Diamond Tribute
8/10: PACOLI Night
8/15: Disco Night
8/16: TBA
8/17: Korean American Night
8/18: Oldies Night with Shirley Alston
8/22: TBA
8/23: TBA
8/24: Bangladesh-American Night
8/25: Ukrainian American Night
8/29: TBA
9/20: Oldies Benefit for Victory Games, 5-7PM
9/21: Latino American Night
9/27: Eddie Money, 5PM
7:30PM to 9:30PM on Friday Nights from July 11th through August 29th: Glen Cove Downtown Sounds on Glen and Bridge Streets in Glen Cove.
8Pm July through August: Long Beach Summer Evening Concert Series on the boardwalk at Long Beach.
7/3: 6-Gun Country, Neptune Boulevard
7/6: Simply Tsfat, Long Beach Boulevard
7/7: Alive and Kicking, National Boulevard
7/9: Killer Joe, New York Avenue
7/10: Vintage Bliss, Neptune Boulevard
7/11: Story Tellers, Long Beach Boulevard
7/14: Steve Shaiman, National Boulevard
7/16: Encore NY, New York Avenue
7/17: Wonderous Story, Neptune Boulevard
7/21: Chiclettes, National Boulevard
7/23: Real Hot Lanta, New York Avenue
7/24: Kings Hart Beat, Neptune Boulevard
7/28: All Together Now, National Boulevard
7/30: New Yorkers, New York Avenue
7/31: F.O.G., Neptune Boulevard
8/4: Cameos Doo Wop, National Boulevard
8/6: Italian Night: Tony B., New York Avenue
8/7: Mary Lamont, Neptune Boulevard
8/11: Weird Science, National Boulevard
8/13: Andy Cooney, New York Avenue
8/14: SouthBound, Neptune Boulevard
8/18: Beginnings Chicago Tribute Band, National Boulevard
8/20: Joe Kane Big Bang, New York Avenue
8/21: BonJourney, Neptune Boulevard
8/25: High Tide, National Boulevard
8/27: T'Bazco Road, New York Avenue
8/28: Rain Date – TBA – Neptune Boulevard
Free outdoor music in Suffolk
July 17, 31 & August 14, 28: Alive After Five Music Festival on Main Street in Patchogue. It's an outdoor street festival with live music on more than 5 stages. Plus there's entertainment, arts and crafts vendors, and children's activities. It's free to attend the event that happens from 5pm to 9pm, but food and beer will cost you some bucks!
8PM on Fridays between July 4th and August 29th: Summer Sunset Concert Series on Main Street at Argyle Park Gazebo in Babylon Village. It's totally free, but you've got to supply your own seating. If it rains, it moves indoors to the Babylon High School auditorium on Railroad Avenue.
8:30PM from June 26th through August 10th: Huntington Summer Arts Council Festival Heckscher Park located at 213 Main Street in Huntington.
6/26: Huntington Men's Chorus
6/27: Garland Jeffreys
6/28: Jimmy Webb
7/12: Plaza Productions "Young Frankenstein"
7/18: Martha Redbone Roots Project
7/19: Bob-Town and Folk Music Society of Huntington
7/25: Chameleon with Harvey Mason and Jimmy Haslip
7/26: Vijay Iyer Trio
8/1: Carlos Nunez
8/2: Broad Hollow Theatre's "Little Shop of Horrors"
8/8: Alternate Routes
8/9: L.I. Philharmonic
8/10: Roomful of Blues
8:30PM from July 2nd through July 30th (Every Wednesday:) Huntington Community Band at Heckscher State Park.
8:30PM from July 3rd through July 31st (Every Thursday:) Northport Community Band at the Gazebo on Northport Harbor.
7:30PM from July 1st through August 5th: Huntington Arts Tuesday's Family Night Series at Heckscher State Park in Huntington.
7/1: "Beauty and the Beast"
7/8: Moona Luna
7/15: Dirty Sock Funtime Band
7/22: "Aladdin"
7/29: Soul Street Dance
8/5: Hudson Vagabond Puppets "Butterfly"
BOAT ONLY EVENT!!!!

August 30th 11AM to sunset: Huntington Lighthouse Music Fest at the entrance to Huntington Bay in Lloyd Harbor. Listen to local talent performing rock, country, Motown, reggae and more atop the lighthouse.
7:30PM in July 11st through August 5th: Nesconset Concert Series at the Gazebo on 127 Smithtown Boulevard in Nesconset. Concerts series is free, but donations of food items for Long Island Cares are welcome, and appreciated!
7/1: That 70s Band
7/8: Songs in the Attic, tribute to Billy Joel
7/15: Almost Queen
7/22: Simply Diamond
7/29: BonJourney, Bon Jovi and Journey Tribute Band
8/5: Fleetwood Macked
7PM on Fridays May through August: Happenings on Main Street at the Northport Village Park Patio and Northport at the Dock. Must bring your own seating, and it's always if weather permits.
5/30: Cathy Kreger
6/6: Let's Duet
6/13: Barn Stars
6/20: Annie Mark and Chris James/Andrew Fortier
6/27: In Kahoots/Andrea Cetlin
7/4: The Scofflaws
7/11: Alan Santoriello/Tommy Santoriello
7/18: OPEN MIC NIGHT (all are welcome to sign up at the event)
7/25: Miller's Crossing
8/1: The Bluebeats
8/8: Directors' Choice
8/15: Caroline Doctorow
8/22: Directors' Choice
8/29: Glenn Baldwin and Friends of Jazz
8:30PM in July: Northport Community Band Concerts at the Robert W. Krueger bandstand in Northport. Bring own seating, and as always, the shows go on if weather permits.
7/3: American Landscapes
7/10: Long Island Sounds
7/17: Movie Magic
7/24: Something Old, Something New
7/31: Bandstand Blast
8PM July 4th through August 21st: Haborside Concert Series in Port Jefferson Village across from Village Hall. Bring seating.
7/4: Denise Given Band
7/10: Stanton Anderson, Country Rock
7/24: The Sting Show, Police Tribute Band
8/14: BonJourney, Bon Jovi and Journey tribute
8/21: Pure Prairie League (on Ferry Dock)
6:30PM July 10th through August 14th: Children's Shows presented at Kip Lee Park Barn behind Village Hall in Port Jefferson Village.
7/10: Steve Rodman, comedy with a Magic Touch
7/17: Mike Maione, The Silly Magician
7/24: Songs by Lena
7/31: The Very Cool Music School
8/14: Cheryl the Circus Performer
7PM to 9PM July 5th through August 30th: Shorefront Park Bandshell Free Summer Concert Series.
7/5: Six Gun Live
7/12: Jay Scott Band
7/25: Kids Dance Party
7/26: That 70s Band
8/1: Releve Dance Center
8/8: The Jester Jim Show!
8/9: Patchogue Theater presents – Live in the Lobby at the Bandshell!
8/15: Breakdown Band
8/16: Kerry Kearney Band
8/23: Milagro
8/30: Just Sixties Band
6:30PM to 8:30PM July through August: Southampton Cultural Center at Coopers Back and Agawan Park. Bring own seating, NO RAINS DATES.
7/2: The Lone Sharks (at Coopers Beach)
7/9: Wonderama (at Agawam Park)
7/16: Mike Scala Band (at Coopers Beach)
7/23: Hambone Thyme (at Agawam Park)
7/30: AdLib Steel Orchestra (at Agawam Park)
8/6: Jonny Hirsch (at Agawam Park)
8/13: New Life Crisis (at Coopers Beach)
8/20: Rhonda Denet (at Agawam Park)
8/27: TBA, in memory of Vivian Walsh of Vivian and the Merrmakers
7PM to 9PM on Sundays between July 13th and August 24th: Stony Brook Village Center shows on the Village Green. Bring your own seating, and there are NO RAIN DATES!