If you've never met me, you'd probably not even be aware I'm Italian. I've got a little Australian in my blood, I've got a little main land Italy running through me, but for the most part, I'm Sicilian. However you slice it, I'm Italian. Dark hair is everywhere. Going and doing HOT waxing isn't my thing, so I'm trying Hot Legs instead. Basically, I'm not into the pain of HOT WAX being poured onto my skin…..it doesn't appeal to me. Hot Legs has two products that allow me to avoid this uncomfortable predicament, and I'm trying them both out as part of this sponsored post for Collective Bias®.
So, we've established I'm very Sicilian. I'm Olive-toned, and I wear no make-up. It's a difficult process to hide dark hair on your face, hands, and toes…….plus, in the really warm weather, I like to wear a lot of sandals and flip flops. Don't judge me, but I will either tweeze the hair on my toes, or just shave it off while shaving my legs EVERY DANG DAY. I said DO NOT JUDGE. If you're Italian, you understand. If you're a busy woman, you'll understand even more. Tweezing takes a lot of time, shaving does as well, but when push comes to shove, while you're in the shower, you just get a lot of the toe stuff done with the razor. It is what it is, right?
Shaving……another hassle. It's done EVER Y DAY. Well, at least in the summer months. If I've got to wear shorts, or a skirt, or even my little pedal pushers, shaving every day is a must. It's time consuming, it's annoying, and it's a major hassle for all involved (no, I don't have a bunch of people in the shower with me, but they're all waiting for me to start the day.) Unfortunately, the legs are just one aspect of my daily shaving…..under the arms has to be done, too.
Thinking about all of this, I envy light-haired ladies…..only for this part of the equation. I'm not a big blond lover, but man, it must be nice to not have to shave every day…….
Anyway, back to MY ISSUES. Most of you are probably thinking "just wax, girl." To that I say "HECK NO. Waxing hurts. Hot stuff poured onto my body…….no thanks." Normal responses to this are "try the creams that you put on, wipe off, and the hair is gone." My response to these suggestions "I've tried every one of them, they don't work."
Well, guess what? I found one that works. As always, a trip to my favorite little store on Long Island, #DuaneReade was in order. If you don't have one, you can head to #Walgreens – as luck would have it, they BOTH sell what women are looking for: Hot Legs.
I know, why call it #HotLegs if you can use it all over your body, including your "most sensitive" areas. I don't know, I don't care, I'm just excited to have it in my home!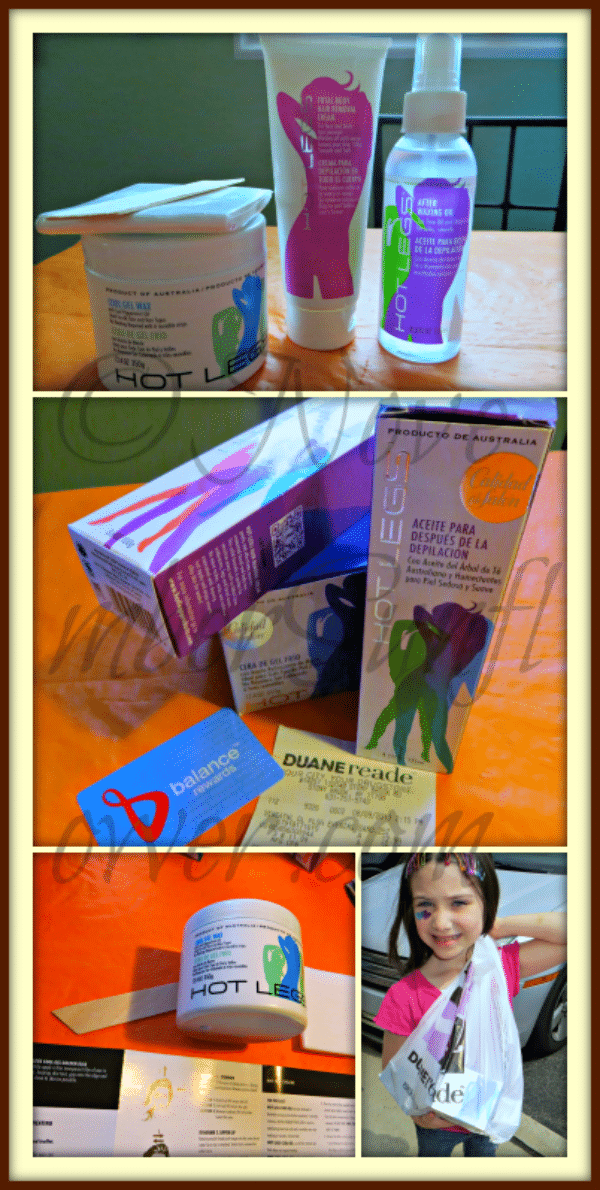 Now listen, I love you all, so I'm not going to be sharing the images of me in crazy positions doing my legs, or some of the other areas of my body I hit up with the Hot Legs Hair Removing Cream, and the cool wax…..but I can show you how it made my toes look! Check it out, totally love it! Slap the cream on, leave it on for a few minutes, wipe off with a warm washcloth – hit it up with some of the very lovely Hot Legs After Waxing Oil, and BA-BAM. Look at these toes my friends (just ignore the lack of the pedicure, I'm in between and since I do it myself, I haven't had time to finish – you know, with all the shaving I've had to do each day.)
If I could get my husband to try the Bare for Men line of products, so he'd get rid of the facial hair that annoys me to no end, we might have an even bigger reason to celebrate. I've got the kids working on it, I've told them to keep reminding him they don't like his scruffy beard, and it makes him look so much older, etc. I know, I'm terrible, but seriously…..gray hair in the beard, just isn't sexy. I'll run up there the moment he wants to give it a try, it's not like Duane Reade is all that far away! Plus, I hit up the Duane Reade Facebook page, along with the Duane Reade Twitter page, to see if there's anything happening as far as sales, or specials, before I go up there. I don't want to miss out on any good deals!
As a matter of fact, all of my #Cool2LookHot Hot Legs items were on sale at my local Duane Reade. I saved $3.00 total on my purchases, plus I used my Balance Rewards card to earn points for my purchases! My stamp of approval on this one, folks. Totally worth the money, especially when it's found on sale, and as always, a trip to Duane Reade is always a huge win in my book!
If you're wondering how long it lasts before you have to use the cream, let me tell you, it's been four days and check out my toes (which I now had time to do a PEDICURE, since I've cut my shaving time down significantly:)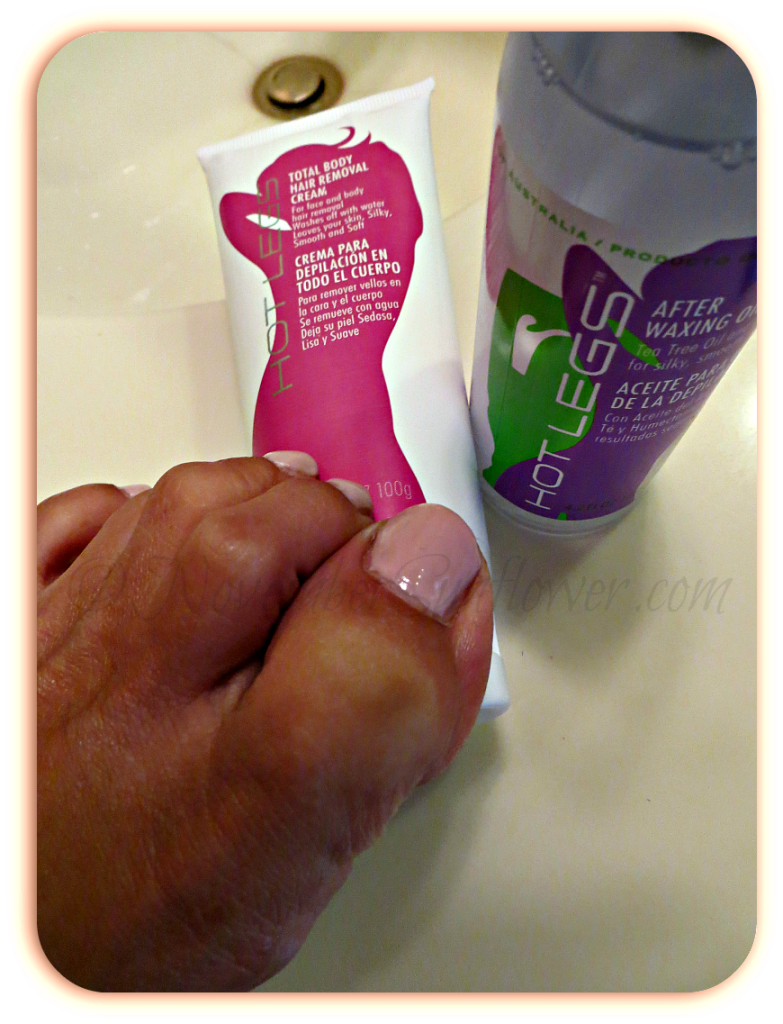 Disclaimer: I am a member of the Collective Bias® Social Fabric® Community. This shop has been compensated as part of a social shopper insights study for #CBias and their client.