It's a little over a year, and my kids continue to bug me to play the LeapFrog LeapTV system. Now, with our home back together following a horrible flood, they can play the active video gaming system whenever they want to in their very own playroom! Again, LeapFrog has amazing timing when it comes to sending great goodies for the kids. Yes, we already had the gaming system, however, there was some new games The Boy is kind of excited about! Let's check it all out together, shall we???!!!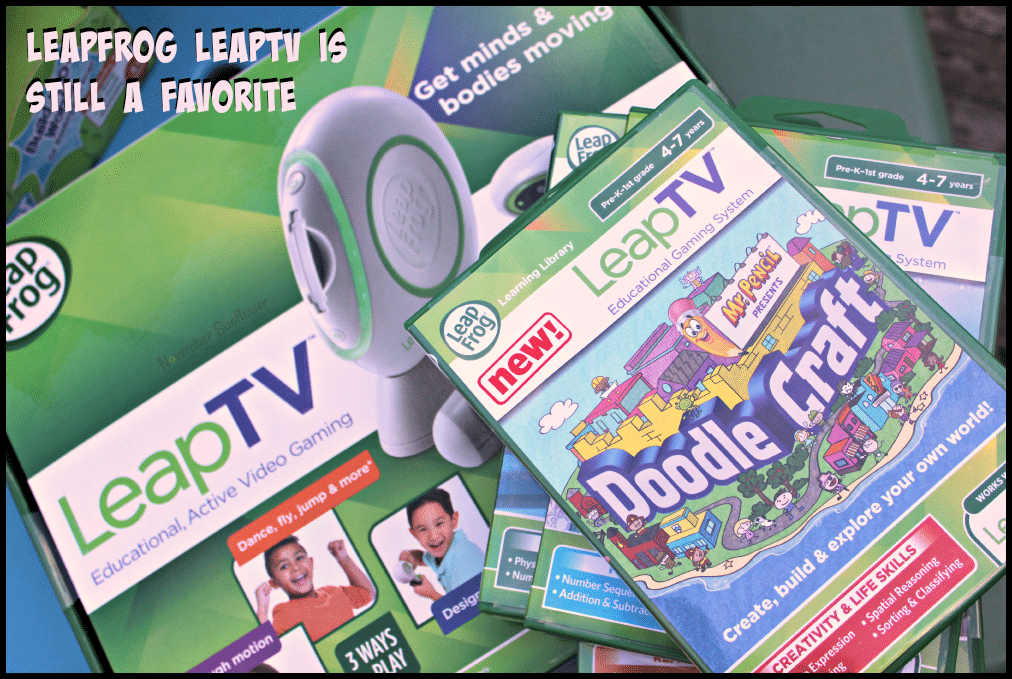 LeapFrog LeapTV is still a favorite
Did you know not just girls love Disney's Frozen? Yeah, I didn't know it would happen, either. However, my littlest sunflower loves the movie a bit more than his sister does. She's moved far beyond it at this point, and still sticks to loving her Tinker Bell. The Boy, don't get me wrong, adores Disney's Inside Out, but Frozen is still dear to his heart. The Boy sees a game featuring Olaf, and the princesses. Mom sees a way to get The Boy having fun with math. He gets to work on his math skills while he throws snowballs at Olaf, ice skate with the princesses, and he doesn't even realize he's adding, and learning all about place values. BONUS!!!
It's a little young for Little Miss, but she still loves Olaf. Throwing snowballs. So a little extra math fun doesn't hurt anyone, right? RIGHT!
What the two of my sunflowers truly love? The Mr. Pencil Presents DoodleCraft game. They get to create a kind of customized island, but in order to build it, they have to test their sorting, memory, observation and matching skills. In order to earn blueprints so they can build buildings, as well as customize the island as much as possible, kids have to unlock new art tools: paint, patterns, doors, windows, glitter and so much more. It's very cute, and since The Boy loves MineCraft, it's right in his wheelhouse.
LeapFrog continues to bring learning into the "fun" zone. It's not boring to learn about math, language and art. Plus, with LeapTV, everyone playing is not just sitting down. It's interactive, and demands children (and adults) are off the couch!