Who wants the chance to win free ice cream for a year*? Not just any ice cream, my friends. We're talking velvety ice cream, with perfectly balanced flavors, in every last hand-pulled scoop! Is your  mouth watering yet? I sure hope so!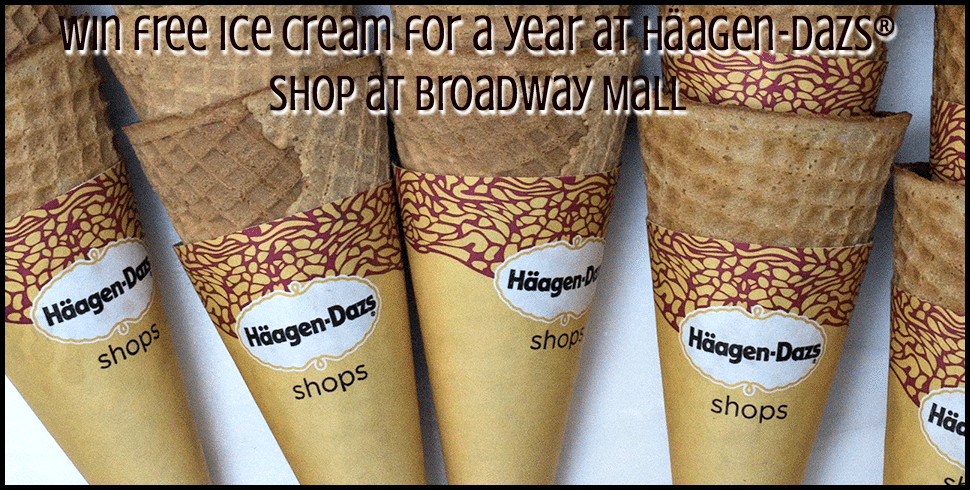 What is it about Häagen-Dazs® ice cream that drew me in?
Have you tried Häagen-Dazs before? I hadn't tasted it for most of my life, but when I learned how dedicated the company was to using only the best ingredients the world has to offer, I had to give them a try. Back in 2008, this company couldn't stand the thought of lowering their standards, and chose to donate money to make sure bees would continue to pollinate. Since 2008, Häagen-Dazs has donated close to 1 million dollars to keep the bees pollinating, making sure the ice cream continues to be it's usual sweet, creamy and high quality fabulousness.
What truly won me over, was finding out in 2016, they'd been slowly re-formulating their ice creams in order to remove GMO ingredients from them. They've managed to clear out the GMO ingredients from their vanilla, vanilla bean, strawberry, rum raisin, chocolate chocolate chip, pineapple coconut, coffee, chocolate, and chocolate peanut butter. In the near future, they are working to make every flavor GMO ingredient free.
I love companies that understand the importance of not just amazing taste, but also providing a product that is free of GMO ingredients. They "get it."
Win free ice cream for a year* at Häagen-Dazs® Shop at Broadway Mall
Häagan-Dazs is opening another ice cream shop on Long Island, and it's all happening tomorrow, Saturday, August 13th from 10 a.m. until 9 p.m.! How can you resist the finest ingredients, creamy texture, and dedication to removing GMO ingredients from all their flavors? I know I can't! Even their sorbets, and frozen yogurts, are amazing quality.
Personally, I'd be totally cool if I could win free ice cream for a year*. Strawberry, Caramel Cone, Butter Pecan…. the ice cream flavors my heart beats for. This is crazy, waiting until tomorrow will be difficult, but I can do it. I CAN DO IT. It's just one more day….one scoop of each is all I need to make my worries disappear.
I'll just be over here screaming for my ice cream, and trying to figure out what flavor I want for my free scoop! Oh, that's right, in case you missed my post from earlier this week, the new shop is offering one FREE ice cream scoop to the first 500 customers during tomorrow's grand opening, between the hours of 10 a.m. and 9 p.m.!
*See shop for rules.
Each Häagen-Dazs Shop is independently owned, and operated, under a franchise agreement granted by The Häagen-Dazs Shoppe Company, Inc.