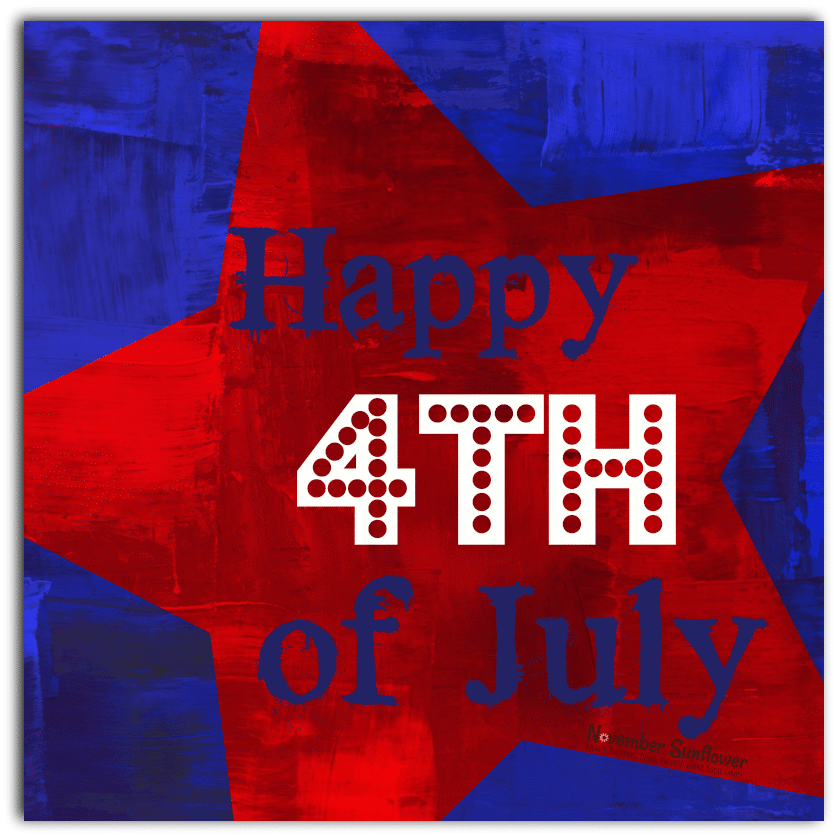 It's our nation's day to celebrate!!! It's the 4th of July, or Independence Day, whichever you prefer to call it. I'm a big fan of the 4th of July. It's always been my favorite holiday. Our family gets to celebrate the day together with food, beverages, games, and lots of fun. The best part? No one feels obligated to buy gifts for each other. It's a huge celebration without gift giving pressures! Bring a dessert for after the BBQ goodies, and you're golden.
Seven years ago in July of 2007, 4th of July landed on a Wednesday. It was right, smack in the middle of the week. However, I didn't care. I had taken off from the 4th of July until the July 16th. Why? It was the year I got married to Mr. Sunflower. Yup, you got it. We got married on 7/7/07. I figured we'd need all the good luck we could get, and you can't get much luckier than triple sevens! Years before I even met my husband, I saw that July 7th in the year 2007 would fall on a weekend…. I told myself "if I ever get married, that's going to be the date of my wedding."
I guess I made my own destiny….because on July 7th, 2007, me and the mister got married. It's been an interesting seven years, that's for sure. Totally looking forward to the next seven, and the seven after that, and the seven after that, too.